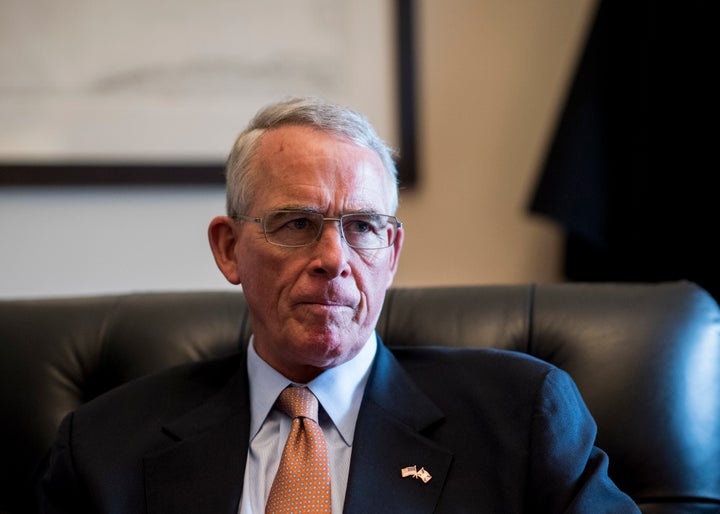 Activists and legislators are concerned about a new House bill's impact on Asians and Asian-Americans.
China has been "exploiting" U.S. academia's "open research and development environment" and stealing technology, Rooney claims in the statement.
But Asian-American groups and some lawmakers fear, based on Rooney's emphasis on China, that his bill could lead to racial profiling.
"I am very concerned by ongoing efforts to stereotype Chinese students, scholars, and employees as threats to our institutions of higher education," Rep. Judy Chu (D-Calif.) told HuffPost. "While there is no doubt that we must take national security concerns seriously, it is irresponsible to categorize an entire country of people en masse as spies."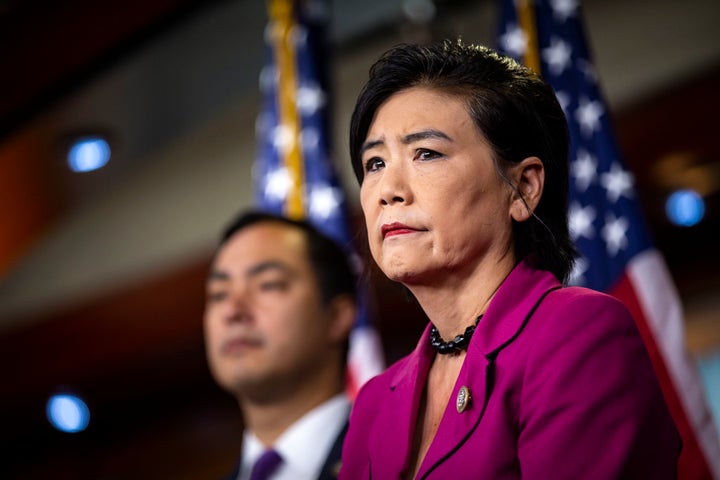 Sen. Ted Cruz (R-Texas) has introduced similar legislation in the Senate, and several other Republican legislators have co-sponsored Rooney's bill. If it becomes law, it would allow the FBI to determine foreign intelligence threats to higher education. Threat designations would be able to be appealed, the statement notes. The legislation would also require universities that receive foreign gifts to adhere to stricter reporting rules.
In his statement, Rooney cited the Confucius Institutes, a program funded by the Chinese government that partners with U.S. universities to promote Chinese language and culture. Rooney labeled the institutes as "a front by the Chinese Communist Party to infiltrate American campuses to gather information and steal American technologies."
Critics have frequently criticized the Confucius Institutes as propaganda machines. Yet while Rooney and other politicians say they're a means to spy on American institutions, Jim Lewis, senior vice president and program director at the Center for Strategic and International Studies, told HuffPost he's not so sure the institutes are actually effective at espionage.
"There is a massive Chinese espionage campaign against the West, but the institutes are more intended to build China's 'soft power,'" he told HuffPost.
"The proposed bill is a bogus attempt to whip up fear and animosity towards Chinese and Chinese Americans. This form of painting an entire group as spies and an existential threat to American universities and technology is just wrong," Choi said.
"The proposed bill is a bogus attempt to whip up fear and animosity towards Chinese and Chinese Americans."
Rooney's comments mirror FBI Director Christopher Wray's remarks in a February hearing that prompted a great deal of backlash from Asian-American civil rights organizations. Wray had labeled China a "whole-of-society threat" and accused Chinese individuals in academia of "taking advantage" of the American research environment.
This mentality has led "to several baseless and dismissed charges against Chinese academics and scientists," John C. Yang, president and executive director of Asian Americans Advancing Justice | AAJC, told HuffPost. Indeed, a slew of Chinese-American academics have suffered the consequences of stereotyping.
In 2015, FBI agents stormed Chinese-American professor Xiaoxing Xi's home, rounded up his family at gunpoint and arrested him. He was threatened with up to 80 years in prison and a fine of up to $1 million, but the charges against him were dropped with little explanation. Similarly, hydrologist Sherry Chen was arrested in 2014, accused of using a stolen password to obtain information about U.S. dams, but a week before her trial, the case fell apart.
What's more, a white paper published by the Chinese-American organization Committee of 100 last year showed that Asians were more likely to be charged with economic espionage than any other group, but were also found innocent at a rate two times higher than people of any other race. When convicted, those with "Asian-sounding" names received sentences twice as long as those with Western-sounding names.
"Members of Congress are once again creating great anti-Asian sentiment by unnecessarily hyping Chinese intelligence threats," Yang told HuffPost. "This bill allows the FBI to assume the guilt of organizations and force them to prove their innocence. The American intelligence system is better than this."
Chu said the bill will only perpetuate the harmful stereotypes already attached to Chinese academics.
"This rhetoric feeds into ugly stereotypes that endanger Chinese and Asian American students and scholars, many of whom have already expressed their concerns to me," she said.
"No one should have to live in fear that they'll be targeted for the crime of being Asian on a college or university campus. There is no room for this sort of prejudice in our country's laws or practices."
Support HuffPost
Every Voice Matters
Popular in the Community