According to the Miami Herald, Francis Suarez -- the current Miami commissioner who is vying to be that city's mayor this November -- has been making a "push over the past few months to harness the power of social media in reaching out to younger voters who have not typically participated in Miami municipal elections." How that working out for him?
Christina Haramboure, a 24-year-old special aide and administrative assistant in Suarez's District 4 office, has complained about her job using the Twitter handle @ChristinaHam — at one point this week suggesting that constituents get a lobotomy.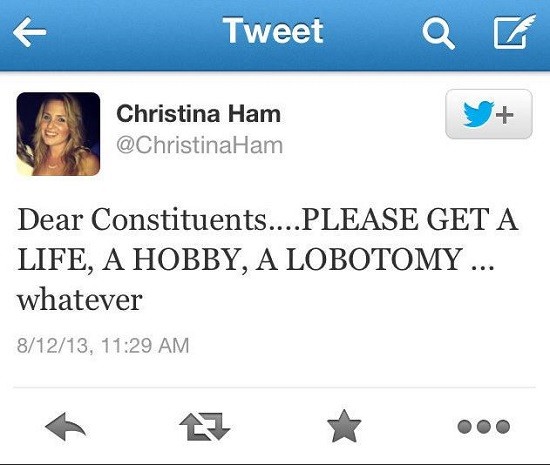 Later in the day, she tweeted, "It amazes me how much people like to call here & b*itch at me ALLL DAY. their lives must really suck #leavemealone #socrabby #angryoldpeople."
Haramboure has apologized for the incident in an email to the Herald: "Over the last two years, I have worked tirelessly to help hundreds of constituents, and I have made great personal sacrifices to continue serving the residents of District 4...I regret the Twitter postings and I apologize to anyone I may have hurt."
She has also deleted her Twitter account. Suarez, meanwhile, has accepted her apology and declined her offer to resign.
The Herald reports that Suarez's office "does not have a formal social media policy." Perhaps they should get one!
Related
Before You Go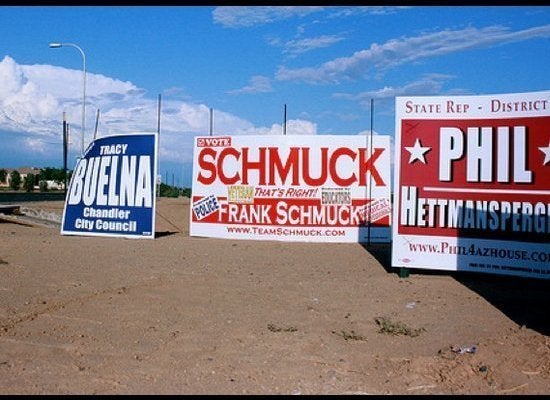 Unfortunate Politician Names
Popular in the Community