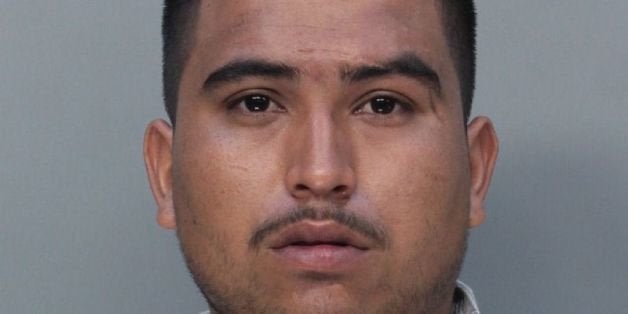 Francisco Granados, 20, was arrested after police received a tip that he had confessed to killing 18-year-old Tiffany Cabreja to an acquaintance.
Police have been searching for Cabreja's killer since her body was found last Saturday at a construction site at at SW 288th Street and 144th Avenue. She had last been seen Friday, when she left home to go to the store and a friend picked her up.
Her body was found with a ligature tied tightly around her neck, police said, and a plastic bag placed over her head.
According to the arrest report, Granados told police he and another male picked Cabreja up on Friday, then the trio went to Leisure City Park to smoke crack cocaine.
After smoking, they moved to the construction site, where Granados allegedly told police he attacked Cabreja from behind to strangle her while the other man attacked her from the front.
"Mr. Granados advised that he was under the influence of crack cocaine at the time he attacked the victim and was unaware if he killed her," wrote an arresting officer.
Police say the second man has not been identified, and investigators are still trying to determine his name and whereabouts.
Granados has been charged with second-degree murder.