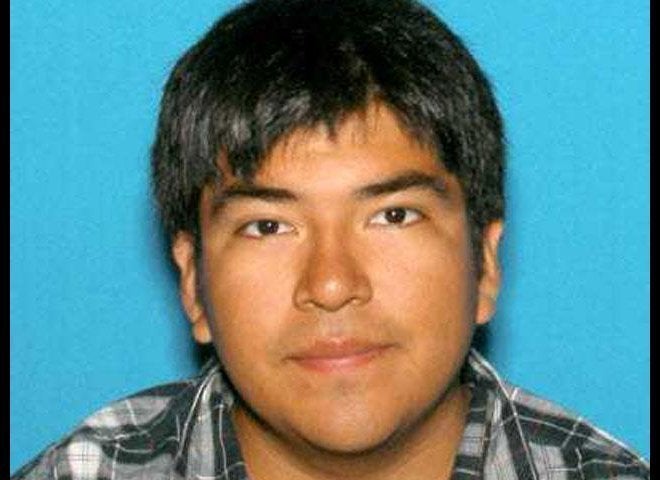 A search for a Boston College student who disappeared eight days ago has failed to turn up any clues to his whereabouts, despite extensive searches by police and community volunteers.
"Friends who were with him realized he was not with them when the doors closed," Garcia family spokesman William Zani told The Huffington Post.
Garcia was supposed to leave the bar with his friends. Zani said it was "absolutely out of character" for him to leave without them.
"Did he go out the back door? Did he go out the front door? We don't know. As far as we know, police have checked all the cameras and found nothing," Zani said.
A native of the West Newton area, Garcia graduated with honors from Newton North High School and is a senior studying chemistry at Boston College Night School. Garcia performs in the marching band and symphonic band.
"Many members of the Boston College community are ... working with law enforcement and Franco's family to assist with this search effort and we continue to have hope for Franco's safe return," Patrick Rombalski, vice president for student affairs at Boston College, said in a letter Thursday to the Boston College community.
In addition to attending college, Garcia works as a technician at the CVS pharmacy in Waltham.
There have been no reported sightings of Garcia since Feb. 22, and he has not attended school or shown up for work, police said. His vehicle has also been left untouched at Boston College in the space he parked it the day before his disappearance, according to police.
So far, there are no suspects in Garcia's disappearance or any evidence that a crime has been committed, police said.
"What happened? That's a question that's really gnawing at us all," Zani said.
"Maybe something happened to him, like he got hit on the head and he's not thinking clearly right now," she told the paper. "Maybe somebody is holding him against his will. If that is what is happening, I just want to say to whoever is holding him: My son loves his family; he loves to play music. Please let him go so he can return to us."
Regardless of the circumstances, Franco Garcia's disappearance triggered an all-out search, involving multiple law enforcement agencies.
The only clue to Garcia's disappearance is a signal from his cellphone from about 1:15 the morning he went missing that places him near the Chestnut Hill Reservoir. The waterway has proven a key location for search efforts.
"If you look at it like a triangle -- the bar being one point, the [cellphone] ping being one point, and the location of his car another -- right smack in the middle is the reservoir," Zani said.
State police have been using a helicopter in the search efforts, law enforcement agencies have been searching the reservoir with boats and divers, as well as surrounding wooded areas, but so far nothing of interest has been found.
"All searches were negative for any evidence connected to Mr. Garcia's disappearance," said state police spokesman David Procopio.
Procopio said bad weather prevented divers from continuing a search of the reservoir on Thursday. He said divers will be back in the water Friday for a final day of searching the waterway.
FRANCO GARCIA PHOTOS: (Article Continues Below)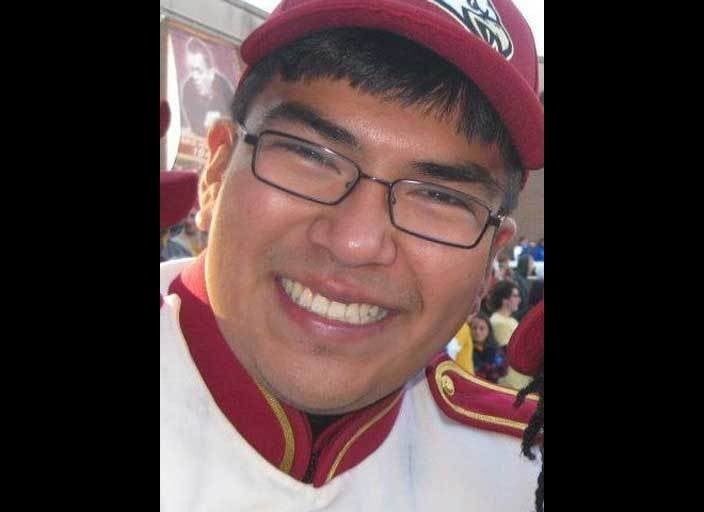 Franco Garcia
Zani said Garcia's family feels local law enforcement has been doing a good job with the search efforts.
"The search and rescue part has been excellent," he said. "The police have done a wonderful job."
While authorities lead the search on land, Garcia's friends have been using a Facebook group to spread the word about his disappearance. As of Thursday, more than 2,500 people had joined.
Celebrity rocker Bruce Springsteen has also been helping raise awareness about Garcia. Springsteen's son is also a student at Boston College.
"Help find missing Boston College student Franco Garcia," Springsteen posted to his Facebook and Twitter accounts, along with a description of Garcia and a phone number for police.
"He sent the message out to about two million followers on Facebook," Zani said. "It was unbelievable."
For now, Garcia's friends and family members say they will continue to do everything than can to locate him.
"The feeling inside is just a total panic," Zani said. "You worry you're not doing enough or not doing the right thing. The police don't give you a 10-page pamphlet that says this is what to do when your child goes missing, so we do our best."
Garcia is 6 feet tall, 200 pounds and wears glasses. He was last seen wearing a long-sleeved white and blue striped shirt, jeans and a North Face jacket. Anyone with information about Garcia's disappearance is asked to contact Newton Police at 617-796-2100 or Massachusetts State Police at 617-727-4812.
FRANCO GARCIA'S MISSING PERSON FLYER:
Popular in the Community