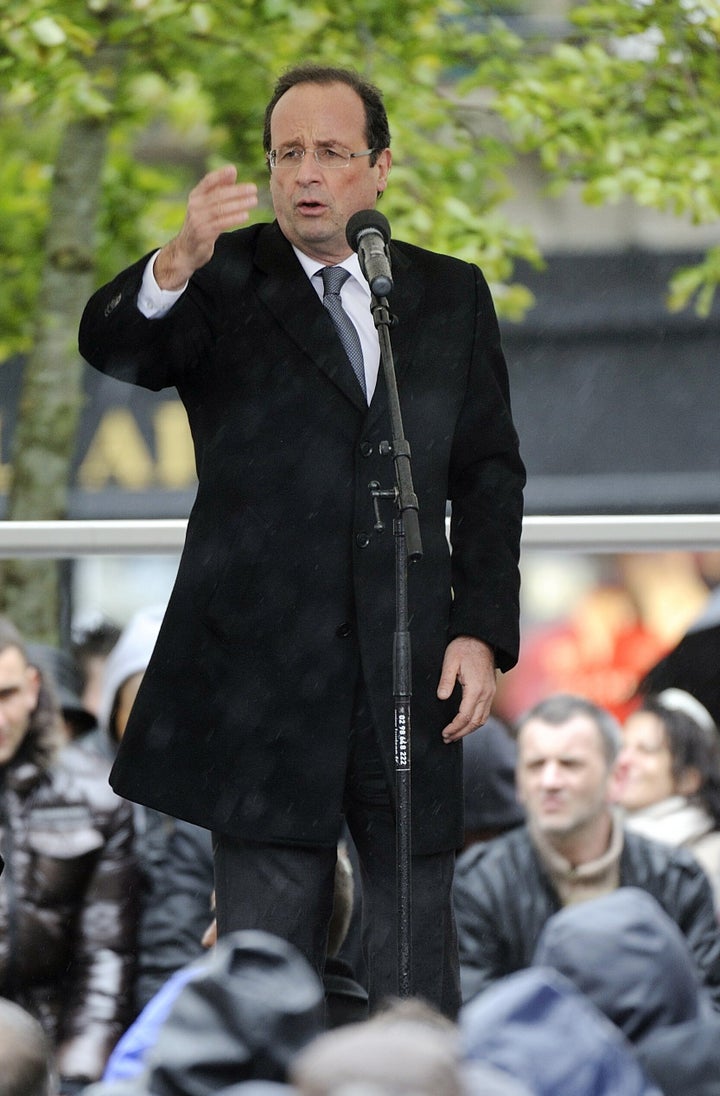 Hollande's communications director, Manuel Valls, confirmed to the Telegraph on Monday that France will "announce the withdrawal of its forces from Afghanistan between now and the end of the year." The announcement will take place at the NATO summit being held in Chicago on May 20 and 21.
Members of the International Security Assistance Force, the NATO-led coalition in Afghanistan, agreed in 2010 to end their combat role at the end of 2014 while slowly transferring control of sections of the country to Afghan security forces. Hollande, however, pledged a much more rapid withdrawal than envisioned by NATO during his run against outgoing President Nicolas Sarkozy.
Jean-Yves Le Drian, a foreign policy advisor to Hollande and potential defense minister, told Reuters last month that "French combat troops had no business in Afghanistan now and a pullout should be executed within eight months."
France had 3,308 soldiers deployed in Afghanistan as of April 12, 2012, making it the fifth-largest contributor to the war effort. While NATO has attempted to downplay past announcements of faster withdrawals by ISAF members, including the United States, the loss of French troops so early in the transition process could signal serious difficulties for the coalition.
President Barack Obama already had invited Hollande to meet at the White House before the NATO summit on "a range of shared economic and security challenges." The Telegraph claims that Obama is "likely to appeal to Mr Hollande to remain in Afghanistan" at the meeting.