Instead of immediately taking the animal back to Europe with him for safe care at a French zoo, Hollande had to leave the camel behind with a foster family over vaccination concerns and other bureaucratic red tape, reports The Telegraph.
After his departure, however, the animal was slaughtered and, writes The London Times, put in a stew.
Soon after the president accepted the gift, a Malian refugee stepped forward, claiming the animal had been stolen from him, according to Al Arabiya. Worse still, The Telegraph reports the man's house may have been destroyed in a French air raid.
The camel can be heard (and briefly seen) interrupting Hollande during the gifting ceremony in the video, below:
Before You Go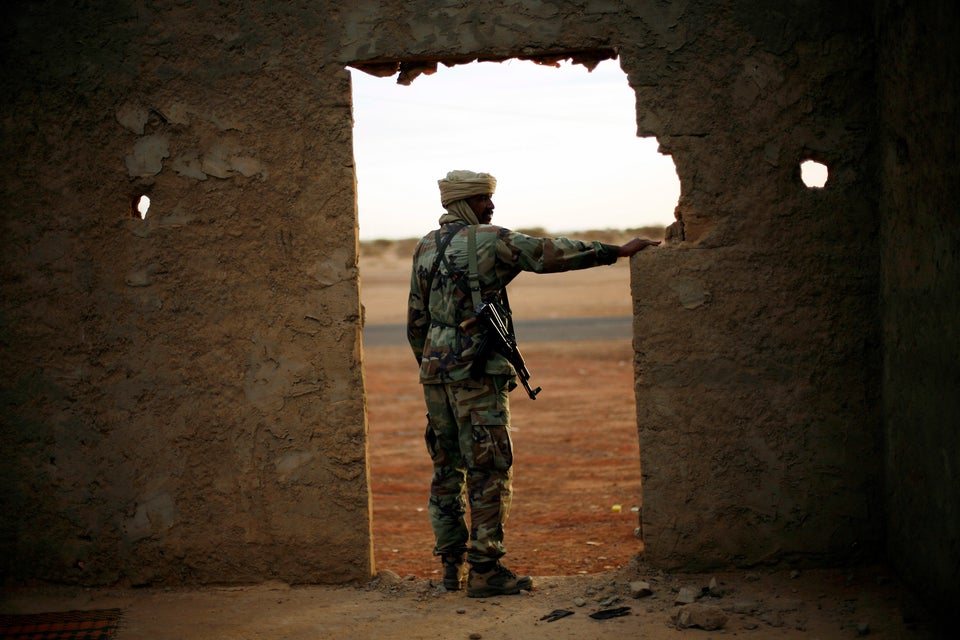 Post-Intervention Mali
Popular in the Community