By Tom Heneghan, Religion Editor
PARIS, July 1 (Reuters) - President Francois Hollande reaffirmed his aim to legalise voluntary euthanasia on Monday after a majority of France's national ethics committee advised him not to let doctors help the terminally ill take their lives.
Hollande said France would hold a national debate on the issue in coming months and his government would submit a bill in parliament by year's end that would go beyond the current law that bars doctors from providing assisted suicide.
Nearby Belgium, Luxembourg, Netherlands and Switzerland allow voluntary euthanasia in some form and Hollande included a pledge to legalise "medical assistance to end one's life in dignity" among campaign promises for his election last year.
Another campaign pledge to allow same-sex marriage prompted several mass protests before it was voted into law in April.
Some of its opponents, who have been strongly supported by the Roman Catholic Church, have suggested launching a new wave of street protests against legalised euthanasia.
Asked about the ethics committee's advice while visiting a hospital in the western port town of Lorient, Hollande said his government's proposal "will complete and improve the (current) law which was already a step in the direction of human dignity".
That law, passed in 2005, lets doctors end extraordinary means of treatment if terminally ill patients request it and encourages palliative treatments to ease their pain.
French public opinion polls show widespread support for legalised euthanasia in late terminal cases. Hospital staff convicted of helping patients die in recent years have often been given suspended sentences in view of this approach.
The ethics committee said a majority of its 17 members thought it was "dangerous to society" to legalise assisted suicide because vulnerable patients might see it as a threat that their lives could be ended before their natural deaths.
But that majority was slim. Eight members registered the dissenting view that assisted suicide should be legalised to respect the individual choice of ill patients who request it.
The board's report said the record of euthanasia policies in Belgium, Luxembourg and the Netherlands was not reassuring and there appeared to be little effective monitoring of such cases.
"These countries legalised euthanasia for patients in the terminal stage who are able to decide for themselves, but in practice the target group has progressively grown broader and been extended to vulnerable groups in society," the report said.
In Switzerland, it added, a fifth of patients helped by an assisted suicide association between 1990 and 2000 "did not suffer from any mortal illness".
Four states in the United States - Washington, Oregon, Montana and Vermont - also allow assisted suicide.
The report, which is not binding, said open debates should be held around France to involve civil society in the decision.
"The National Ethics Committee wants to have a national debate - that is also my approach," Hollande said. (Additional reporting by Pierre-Henri Allain in Lorient; Editing by Alison Williams)

Before You Go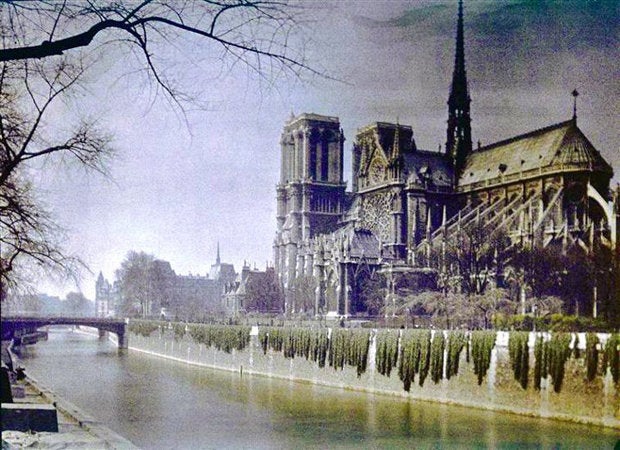 Paris In The Early 1900s
Popular in the Community