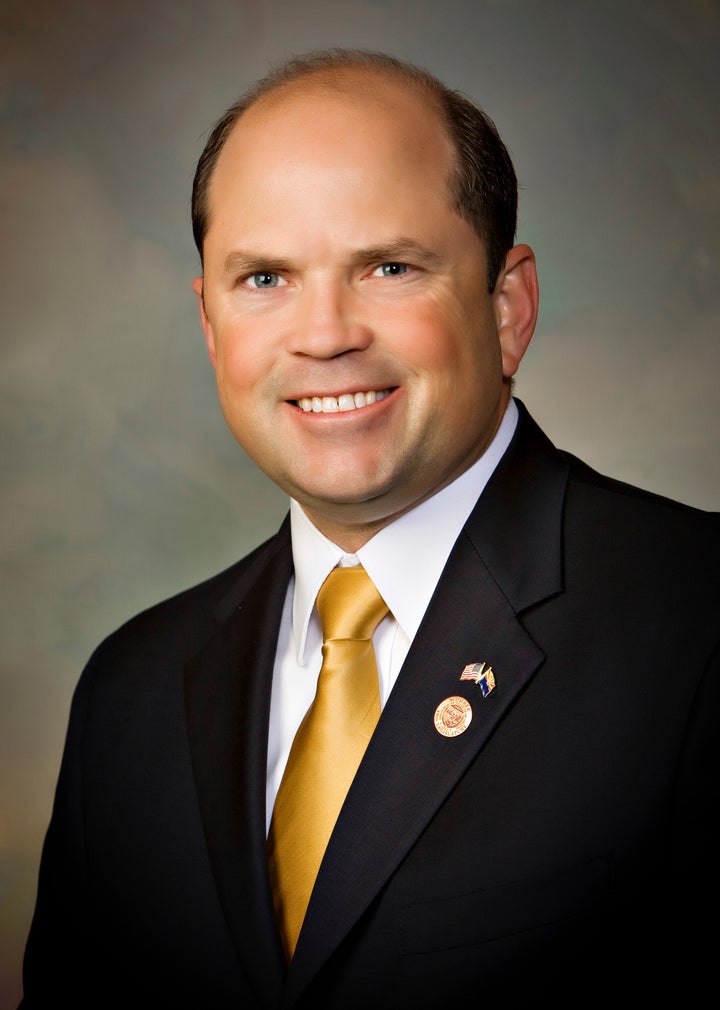 WASHINGTON -- A Republican Arizona state senator running for the U.S. House seat vacated by former Rep. Gabrielle Giffords (D) slammed a local police officer for opposing his legislation in a committee hearing, calling the officer a "six-foot-four, 250-pound crybaby," according to the Arizona Guardian.
State Sen. Frank Antenori laid into Phoenix police officer Walter Olsen Thursday when the officer testified against Antenori's bill aimed at reducing the number of drivers caught running red lights by cameras. Antenori accused Olsen of lying to the committee while swearing loudly and pointing his finger at him, the Arizona Guardian reports.
"I was very upset and I raised my voice but I never touched the guy," Antenori said afterward, according to the Guardian. "Trust me, if I assaulted him he'd know it. I can't help that a six-foot-four 250-pound crybaby felt intimidated by a little legislator."
Antenori, a former member of the U.S. Army's Special Forces, also accused Olsen of "being a shill" for Redflex Traffic Systems, the company that operates many of the state's enforcement cameras.
Antenori is one of four Republicans vying for Giffords' former seat. The other three candidates -- former Marine Jesse Kelly, Retired Air Force Col. Martha McSally and sports broadcaster Dave Sitton -- got a nod from the National Republican Congressional Committee on Monday for having reached "fundamental benchmarks" in their campaigns. Antentori told The Hill that he opted not to participate in the NRCC program.
"I just thought it wasn't necessary," Antenori told The Hill. "We met all the prerequisites, and we determined not to do it in the primary."
Giffords, who was shot in the head during the January 2011 shooting spree in Tucson, Ariz., announced in January 2012 that she was stepping down to focus on her rehabilitation.
UPDATE: 9:00 a.m. -- Days after the hearing, Antenori paid off an August 2009 photo radar speeding ticket that led to his driver's license being suspended.
Antenori paid $312.25 to a collection agency on Monday, the Arizona Daily Star reported. He got his ticket, via photo radar, for driving 57 mph in a 45 mph zone.
Antenori initially tried to get his ticket dismissed by claiming "legislative immunity." When that didn't work, he requested a hearing in February 2010 but never showed. That led to his license being suspended. A collection agency sent him four notices about the outstanding ticket, but he never paid it.
The state senator has another photo-enforcement citation pending for running a red light. The hearing for that ticket is set for May 12.
Calling all HuffPost superfans!
Sign up for membership to become a founding member and help shape HuffPost's next chapter
BEFORE YOU GO