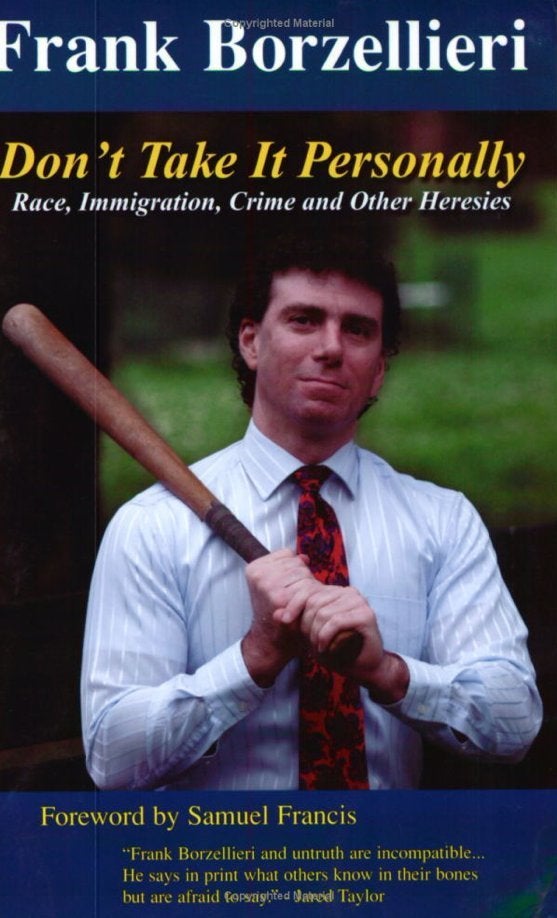 UPDATE: Frank Borzellieri has been fired from his position as principal of Our Lady of Mount Carmel for his racially divisive writing following an inquiry from the Archdiocese of New York.
"Frank Borzellieri has been relieved of his position as principal of Our Lady of Mount Carmel School," said Joe Zwilling, spokesman for the Archdiocese of New York.

"This decision was reached following a thorough internal review of his opinions and beliefs as expressed in his books and columns, and a discussion with Mr. Borzellieri himself."
EARLIER: The Archdiocese of New York is reviewing the writings of a Bronx principal who has been linked to white suprematist groups and written for racially divisive publications.
Frank Borzellieri was promoted to principal of Our Lady of Mount Carmel two years ago, but a recent profile in the Daily News exposed Borzellieri's past writings, in which he said the rise of Black and Latino populations would lead to a New Dark Age.
What's not clear is why the Bronx Catholic School didn't simply Google Borzellieri, and find excerpts from his 2004 book, "The Unspoken Truth: Race, Culture and Other Taboos" such as:
Blacks commit most of the violent crime in America today. This has always been the case. They are ten times as likely to commit a crime of violence as whites...So what these numbers actually reveal in addition to the obvious--that blacks are inveterately more violent than whites--is that there is actually more black on white crime than black on black crime.
On average, blacks score lower on every conceivable aptitude test than whites and Asians...These results have not changed despite decades of heroic efforts to uplift blacks to [sic] and to tinker with the tests.

But rather than acknowledge what every (yes, every) study and informed scientist has put forth, the government's official position is that blacks fall short because of white wickedness. Oppression and discrimination by whites are responsible, not inherent shortcomings. (Asians, who outperform whites, have a significant history of discrimination in America, but that's an inconvenient fact.)
He has also written frequently for the white supremacist publication American Renaissance, with which he is still "intimately involved," the non-profit Southern Poverty Law Center says.
Joseph Zwilling, a spokesman for the Archdiocese, says they are taking the matter seriously and told WNYC that "any form of discrimination or bigotry is inconsistent with Catholic teaching, and will not be tolerated in our schools."
After Borzellieri's past came to light, a man interrupted a church service Sunday at Our Lady of Mount Carmel to decry the school's bizarre hire. "This church hired a racist," a police officer quoted him as saying. "This church does not like Hispanics and blacks." The man was removed from the service and charge with disorderly conduct and weapon possesion (a knife).
Calling all HuffPost superfans!
Sign up for membership to become a founding member and help shape HuffPost's next chapter