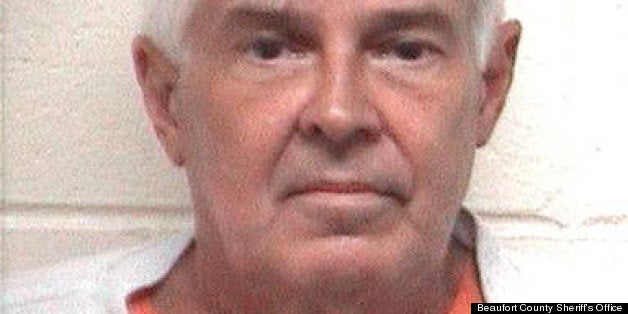 "I have a moral obligation to make my wife as comfortable as possible," Frank Dennis Peters, 66, told the Beaufort Gazette.
The sole caregiver for his wife of 40 years, Peters said marijuana helped her cope with her many medical issues, including fibromyalgia and chronic obstructive pulmonary disease, the Gazette reported. The drug helped her sleep and increased her appetite, he told the paper.
Investigators came to Peters' home on May 30 after receiving a tip from neighbors that marijuana was growing on the property, the Gazette reported. Peters, who said his neighbors knew about the plants and weren't bothered by their presence, told the Gazette he believed a neighbor's guest alerted the police. Peters confirmed the plants were marijuana, and told authorities they were used for personal and medicinal uses. Though medicinal marijuana is legal in South Carolina, it has to be purchased through the state's Department of Health and Environmental Control -- something no one has done since the law was passed in 1980.
Peters was allowed time to make arrangements for his wife, who reportedly can't be left alone for long due to her medical treatments. He turned himself over to authorities on June 11 and was released on his own recognizance the same day.
BEFORE YOU GO
PHOTO GALLERY
16 Facts About Marijuana And The U.S. Economy