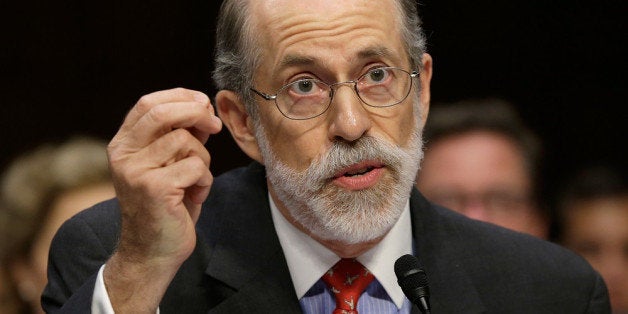 WASHINGTON -- When conservatives gather this week in Maryland for the big annual Conservative Political Action Conference, one of the speakers will be anti-tax crusader Grover Norquist, head of the group Americans for Tax Reform. Norquist is a frequent presence at CPAC, expounding on everything from lower taxes to withdrawal from Afghanistan to criminal justice reform, which will be the topic of his panel this year.
But Frank Gaffney, head of the Center for Security Policy, is trying to ban Norquist from CPAC. He has launched an online petition demanding that the American Conservative Union, which puts on CPAC, get rid of Norquist because he allegedly has ties to the Muslim Brotherhood.
Gaffney, who is committed to raising the alarm about what he sees as the growing influence of Islam in American politics, has unsuccessfully been trying to get Norquist banned for years. In addition to Norquist, Gaffney has called for the removal of Suhail Khan, a former official in the administration of former President George W. Bush who serves on the ACU's board.
"Both Norquist and Khan have had relationships with a bevy of individuals with strong ties to the Muslim Brotherhood ... that make their participation in the American Conservative Union anathema to the organization's supposed vision. It behooves true conservatives, Republicans–and, indeed, the American people as a whole-to resist such subversive operations and to expose and counter those who enable them," Gaffney writes in his anti-Norquist petition.
In 2011, Gaffney wrote in a WorldNetDaily op-ed of Norquist, "We are in a war, and he has been working with the enemy for over a decade."
Neither Norquist nor Gaffney returned a request for comment for this piece.
Gaffney's allegations have already been rejected by the ACU in the past. In 2011, conservative attorney Cleta Mitchell investigated the claims and found them to be dangerously baseless, calling them "purely and simply character assassination."
"I have tried to talk Mr. Gaffney into ceasing these attacks -- but to no avail," she wrote to the ACU board. "I have done everything I know to do to try and bring this to a halt, including private conversations and public appearances saying essentially what I have said in this letter. I have taken whatever official actions in my capacity as a board member of various organizations to vote against any motion that would support Mr. Gaffney's allegations and will continue to do so."
She further speculated that "Mr. Gaffney's hatred is further fueled by the fact that Grover is married to a Muslim-American woman (who also has worked for the United States government in very responsible positions, I might add!)."
At the center of Gaffney's latest effort is a "newly-released monograph" called "Agent of Influence: Grover Norquist and the Assault on the Right," with the "facts" about Norquist and Khan. Included in it is a letter to Mitchell from a handful of conservatives -- including former Rep. Allen West (R-Fla.) and former Bush Attorney General Michael Mukasey -- taking issue with her 2011 conclusions and arguing that Gaffney is right.
The ACU and Mitchell did not return a request for comment.
More recently, Gaffney's work inspired Rep. Michele Bachmann (R-Minn.) and other conservative lawmakers to ask federal agencies to investigate whether the Muslim Brotherhood is infiltrating the U.S. government.
Before You Go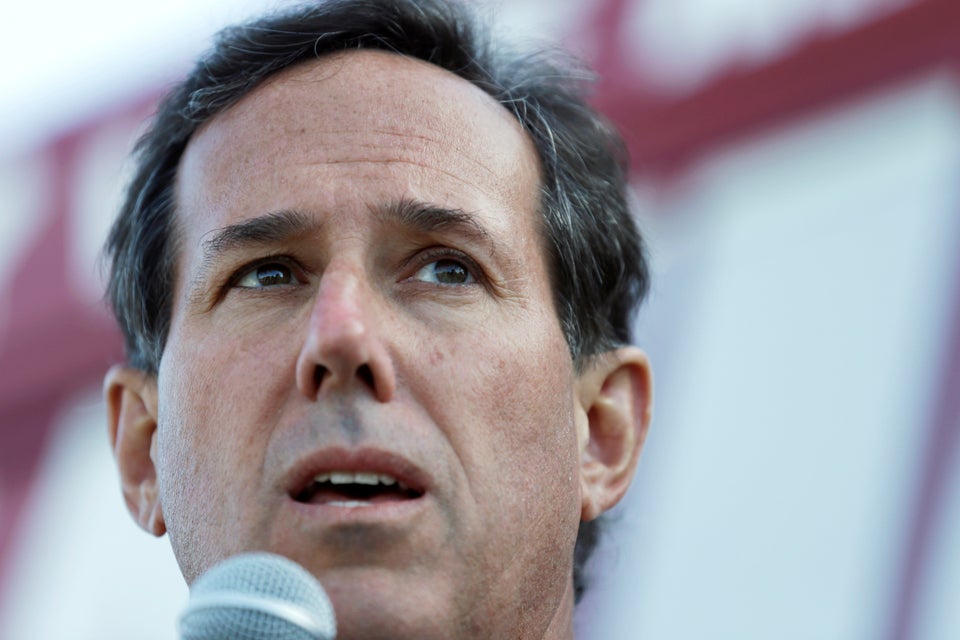 CPAC 'All-Stars' Have A Way With Words
Popular in the Community