Via Curbed LA: In this real estate market, only a Frank Gehry design could sell for $195,000 more than the asking price. Owner Philip Noyce (a Hollywood director) originally asked for $1.395 million in November. Curbed LA reports that the home was just sold for $1.59 million.
The Danziger Studio was built by Frank Gehry in 1964 as a cubist commercial compound. It was roundly criticized by local architects at the time as "not honest" and "contrived" but later recognized as a significant step in Gehry's architectural progress. Here's how it evolved into a live-work home, from when we last featured it:
In 2008 it was updated and re-conceptualized as a dual live-work space by the studio of Glenn Williams Architect. The residential part has two bedrooms and one bathroom in a two-story building. It's joined by a central courtyard to the work studio, which has a reception area, several offices, and a bathroom.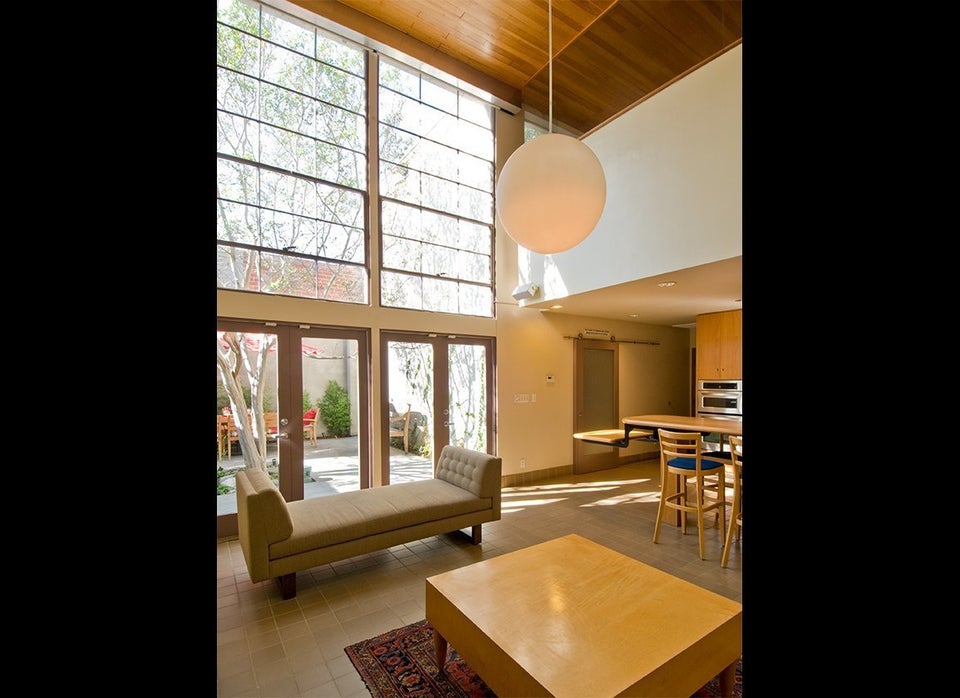 Frank Gehry Cubist Compound On Melrose
Related
Popular in the Community