 A spokesman for U.S. Sen. Frank Lautenberg (D) released a statement Thursday afternoon saying that the senator would make no announcements about his political future until next year. Lautenberg spokesman Caley Gray said that his boss is focused instead on rebuilding New Jersey after Hurricane Sandy and on gun control, rather than a potential race for another term.
"Senator Lautenberg is focused on passing a critical disaster relief bill for New Jersey and addressing America's broken gun laws," Gray said in the statement. "The last several months and weeks have been a painful time for New Jersey and America, and the Senator is working on the tough issues we face. This is not the time for political distractions and the Senator will address politics next year."
Booker announced Thursday morning via a video and an op-ed column in The Star-Ledger that he was passing up a potential 2013 bid for governor in order to seek Lautenberg's seat in 2014. Booker indicated he would complete his second term as mayor, which expires on June 30, 2014, as part of the plan to focus on the Senate race.
Booker's decision reshapes the Garden State's political landscape for the next two years and leaves state Sen. Barbara Buono (D-Metuchen), the only announced Democratic gubernatorial candidate.
Buono released a statement Thursday afternoon praising Booker's work in Newark and wishing him well, but stopped short of supporting him for Senate. Buono then called for the Democratic Party to unite behind her gubernatorial bid.
"With the mayor's announcement today -- and having already earned the endorsement of the Middlesex County and Somerset County Democratic Parties, I am asking Democrats across New Jersey to join our campaign for the Democratic nomination for governor," she said.
Buono, however, could face a challenge from either state Senate President Steve Sweeney (D-West Deptford) or Elizabeth Mayor Chris Bollwage (D), both of whom have told HuffPost that they are considering bids for the nomination.
New Jersey political insiders have said that it is likely that Buono, who has long been at odds with South Jersey Democratic leaders, will see a primary foe backed by party leaders from that part of the state. It's unclear if such a challenge would come from Sweeney or Bollwage. Bollwage told HuffPost earlier this month that he would run for governor if he received backing from county party leaders in the state.
Gov. Chris Christie (R) currently enjoys a 72 percent approval rating following Hurricane Sandy.
Lautenberg has been the most vocal Democratic opponent of Christie in recent months, opposing the governor on a series of issues. A five-term senator, Lautenberg fended off a 2008 Democratic primary challenge from Rep. Rob Andrews (D), who was largely backed by South Jersey leaders. Lautenberg has been endorsed by Sen. Chuck Schumer (D-N.Y.), the number three Senate Democrat, for a 2014 reelection bid.
Rep. Frank Pallone (D) told Democratic leaders this week he would also consider a bid for the Senate seat if Lautenberg does not run. First elected to Congress in 1988, Pallone has recently appeared at a number of political events around the state.
Before You Go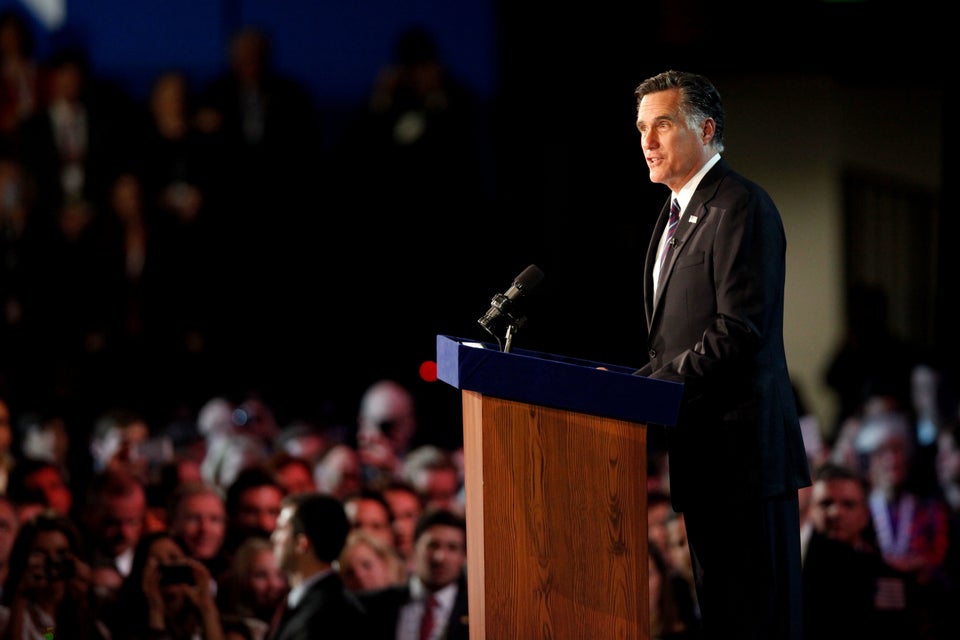 100 Years Of Election Night Losers
Popular in the Community