 WASHINGTON -- Sen. Frank Lautenberg (D-N.J.) said Tuesday that he won't pull his gun control amendment from a sweeping cybersecurity bill being debated in the Senate this week, despite calls from some colleagues to get rid of it.
Sen. Joe Lieberman (I-Conn.) issued a plea from the Senate floor asking people to drop unrelated amendments to his cybersecurity bill, which aims to boost protections for the nation's electrical grid, transportation systems and financial networks. He specifically cited an amendment by Lautenberg that would ban high-capacity ammunition clips.
"Hold back these irrelevant amendments," Lieberman said. "Those amendments deserve debate at some point, but not this week on this bill. Those are making a statement, those are sending a political message. They'll get in the way of protecting national security."
But Lautenberg said he has no intention of waiting to debate his proposal.
"I'm not prepared to do that," Lautenberg told The Huffington Post. "We want to connect safety with reality. And the reality is that we lose more people every year to gun murder than we do in the military ... It is ridiculous."
Lautenberg said his amendment "belongs in a security measure" like the cybersecurity bill and said he plans to keep pushing it until it gets heard on the Senate floor. He laughed when asked about Lieberman saying his proposal was irrelevant.
"One man's relevance is an obligation to the constituents," he said.
Lautenberg, a longtime gun control advocate, has stepped up his calls for action in the wake of the Aurora, Colo. shooting massacre this month that left 12 dead and dozens more wounded. His amendment to the cybersecurity bill mirrors a bill he introduced in Jan. 2011, just after the Tucson shootings that claimed six lives and nearly took the life of former Rep. Gabrielle Giffords (D-Ariz.). In both cases, the shooters used high-capacity ammunition clips.
Neither Congressional leaders nor President Barack Obama have signaled interest in passing gun control bills this year. On Monday, White House Deputy Press Secretary Josh Earnest would only say, when pressed, that the president would "evaluate" a bill by Lautenberg aimed at banning online ammunition sales. But Senate Majority Leader Harry Reid (D-Nev.) didn't outright reject the idea of keeping Lautenberg's gun proposal in the cybersecurity bill when asked about it Tuesday.
"We have 110 amendments. We'll look at all of them," Reid told The Huffington Post.
Lautenberg added that neither Reid nor Lieberman has personally asked him to drop his amendment. So his priority remains getting a full Senate vote on it. The Senate could vote on the cybersecurity bill as soon as Thursday, according to a senior Democratic aide.
"When is a better time? When is more security sought by the people?" Lautenberg asked. "There is not a more, in my view, opportune moment than when there's still a period of mourning coming from Colorado. Timing, it's said, is everything. And this is the time."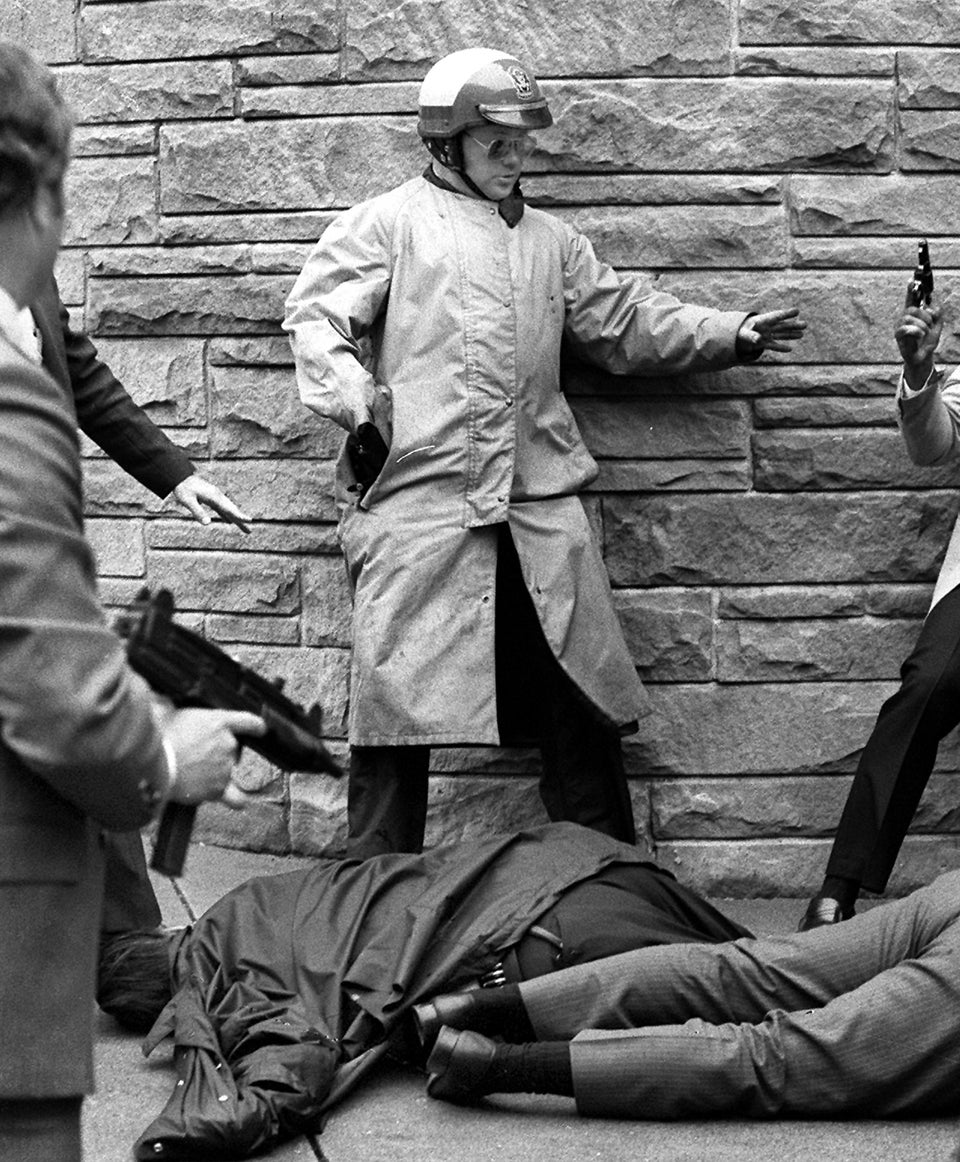 Pivotal Moments In The Federal Gun Control Debate
Popular in the Community