Conflicts in the text of New Jersey's election law have raised questions about the term of office for late Sen. Frank Lautenberg's (D) replacement, who will be selected by Gov. Chris Christie's (R). Lautenberg died Monday of viral pneumonia.
The state's election code has two sections governing the replacement of U.S. senators, each in conflict with the other with regard to the timing of the special election. State Democrats are currently exploring legal action in an attempt to force a special election this November.
But both sections empower Christie to name a new senator until an election is held, setting up the possibility of the state's first Republican senator since 1982.
A spokeswoman for the nonpartisan Office of Legislative Services said that two parts of the state law govern vacancies, one of which says that a special election is held in the same year unless the vacancy occurs less than 70 days prior to the November general election, in which case the election is held the next year. The other law says that the election is held this year unless the vacancy occurs less than 70 days prior to this year's primary, which is Tuesday. Under this portion of the law, the election would be held next year unless the governor calls a special election for another date.
New Jersey Democratic Party Chairman John Wisniewski said that in his reading of the law a special election should be held in November. Lautenberg's seat would have been next up for election in 2014. A November special election could potentially place popular Newark Mayor Cory Booker, who has been exploring a 2014 Senate bid, on the same ballot as Christie, who is leading Democratic gubernatorial challenger Barbara Buono by 30 points.
"We have to see how the governor sees to enforce the law," Wisniewski told The Huffington Post. "If the law is not enforced correctly, we may need to go to the courts."
Wisniewski declined to discuss the party's legal strategy, but attorneys for the state Democratic Party have been meeting, according to sources who were briefed on the conversations. A spokesperson for the state Division of Elections did not return a call for comment.
In addition to the governor's race, all 120 of New Jersey's seats in the Democratic-controlled legislature are up for grabs. Republicans have been pushing to flip one or both chambers -- an effort that could be complicated if Booker is on the ballot.
Several names are already circulating as possible Christie appointees, including Lt. Gov. Kim Guadagno, state Sen. Joe Kyrillos, Senate Minority Leader Tom Kean Jr., Assembly Minority Leader Jon Bramnick, state Sen. Jennifer Beck, state Sen. Kevin O'Toole and businessman John Crowley.
Beck is known as a tough campaigner who has defeated Democratic incumbents in the past. Guadagno was the Monmouth County sheriff and a federal prosecutor before she became lieutenant governor (a Guadagno appointment would force Christie to find a new number two). Both are pro-choice moderates who could be the state's first female U.S. senator.
O'Toole is personally close to Christie and has ties to powerful Democrats in northern New Jersey. He would be the state's first Asian-American senator.
Crowley's name has circulated as a statewide candidate for several years based on his life story, which includes founding a biotech company in an effort to find a cure to a rare disease that affects his children. (The 2010 Harrison Ford-produced movie, "Extraordinary Measures," is based on his story.)
Bramnick is personally close to Bill Palatucci, Christie's best friend in politics. Kean, the son of popular former Gov. Tom Kean (R), lost a 2006 race to Menendez. Both live in adjoining Westfield neighborhoods.
A Kean pick would further complicate state politics, forcing Bramnick either to choose to take Kean's seat in the state Senate or to remain as assembly minority leader. If Bramnick were to decline the state Senate seat, Assemblywoman Nancy Munoz (R-Summit) would likely replace Kean. The state legislative district also contains a long line of ambitious Republicans, including Union County Republican Chairman Phil Morin, Westfield Councilmen Jim Foerst and Keith Loughlin, Summit Mayor Ellen Dickson, Springfield Township Committeeman Ziad Shehady and former Cranford Mayor David Robinson.
Wisniewski told HuffPost that he is urging Christie to appoint a Democrat, since Lautenberg was a Democrat.
John Weingart, the associate director of the Eagleton Institute of Politics at Rutgers University, said the choice will be tricky since Christie will need to pick someone who could run a statewide race.
"It is challenging since they want to pick someone who will do a good job as a senator, but not face too much of a challenge from the right wing of the party, and be appealing to Democrats and independents," he said.
UPDATE: 7:05 p.m. -- PolitickerNJ.com reports that the nonpartisan New Jersey Office of Legislative Services is circulating a memo saying Christie would have the option to call a special election in late October, with a special primary election in August. That would allow Christie to have a new, elected senator in office quickly but prevent the possibility of Newark Mayor Cory Booker appearing on the November ballot. Sources told HuffPost that it would cost the state roughly $12 million to run a special election.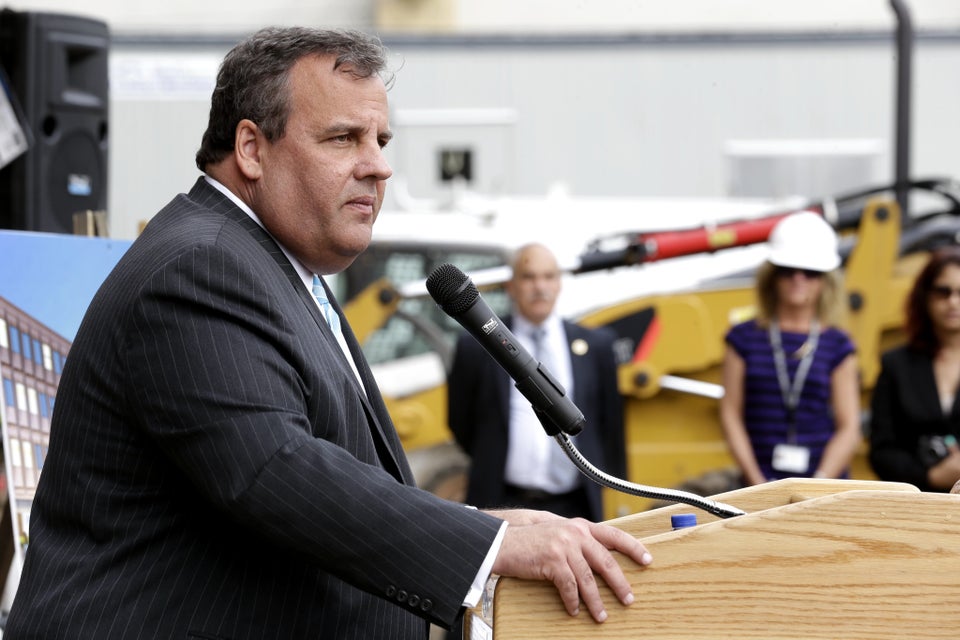 Politicians React To Frank Lautenberg's Death