Batman has always been a force for good, stopping diabolical, often fantastical enemies before they hurt the innocent. Now, he's got a new foe: police misconduct.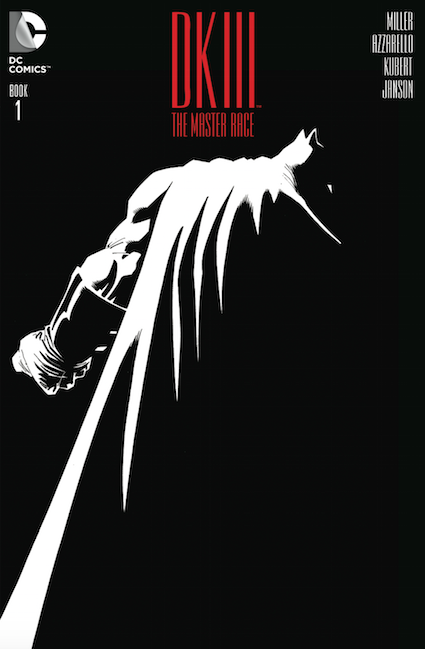 On Wednesday, DC Comics released the first issue of "Dark Knight III: Master Race," the highly anticipated comic from the legendary Frank Miller, who brought us "Dark Knight Returns." 
This time, instead of taking on the maniacal Joker or the whimsical Riddler, Batman squares off against his local police force. In the opening panels of Miller's new comic, a young black man named Squid is stopped by police, guns pointed at him. 
"Getting arrested," Squid texts a friend. When the friend asks why, he responds, "The man don't need no reason."
Thinking that this is the end, Squid runs away. Batman soon arrives on the scene, beating down the crooked cops.
It's the start of a lot of trouble for the caped crusader, who ends up having to fight the entire Gotham Police Department as the officers race to get their hands on the vigilante.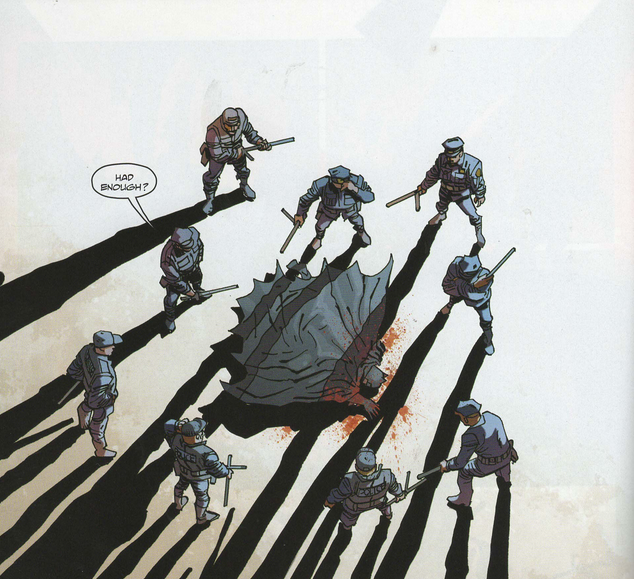 Batman "is, politically, a radical and a revolutionary out to overthrow a corrupt police state," Miller told Vulture in November. "It's a very patriotic and loyal-to-the-law kind of story, but the established authorities were doing the wrong thing, so it took an outlaw to bring justice."
The comic may have been inspired by recent stories of police brutality against black men, such as the New York City police officer who put Eric Garner in a fatal chokehold and the South Carolina cop who shot and killed Walter Scott.
Scott Snyder's "Batman #44," released in September, depicted Batman confronting police brutality and standing with the Black Lives Matter movement. Snyder's story begins with Batman investigating the killing of a black teen in a hoodie who was fatally shot by a white cop. The comic has strong parallels with the killings of Michael Brown and Akai Gurley, both unarmed black men who were shot and killed by police officers.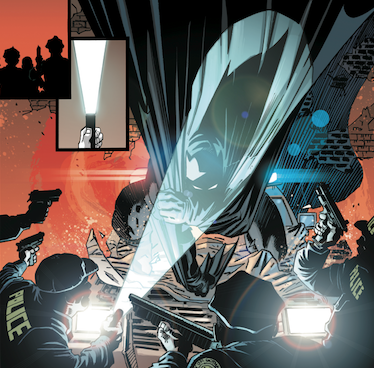 REAL LIFE. REAL NEWS. REAL VOICES.
Help us tell more of the stories that matter from voices that too often remain unheard.