He has written songs for Beyonce, John Legend and Justin Bieber and sang with Kanye and Jay-Z. Now it's his turn: Frank Ocean has dropped a studio album of his own. Channel Orange hit iTunes shortly after his appearance on "Late Night With Jimmy Fallon," and the 24-year-old's debut effort did not disappoint.
The physical copies of the album don't hit stores until next week. Def Jam had slated Channel Orange for a July 17 release, but Ocean had previously said he wished he could surprise fans (though, in the Twitter age, the secret was revealed soon after Ocean taped the Fallon performance). Releasing Channel Orange a week early is a smart move, especially given the fact that Def Jam had also scheduled a certain Nasir Jones' album for the 17th (Life Is Good is still set to drop on that date).
HuffPost Entertainment was treated to an advance listen to the album a few weeks ago in New York. Ocean was on hand to present the music to a handful of journalists, and it is safe to say most left the Manhattan listening party impressed, if not blown away. In an age when nearly every R&B singer (Usher, Chris Brown, etc.) is turning to thin, horribly unsubtle dance music, it's refreshing to see a young artist stay true to his vision and, indeed, his calling.
No two tracks on Channel Orange are the same, but all of them are expertly and fully produced. Nearly every outro and intro comes with modulations in tone as organs blare, crashing waves, strings, dog barks, falling rain, playing kids, finger snaps, slamming car doors, tape deck sounds (familiar to those who listened to nostalgia, ULTRA, Ocean's more than impressive mixtape) and other accouterments build out the album. There's a current of self-awareness in the lyrics that is mirrored in these aural interruptions, making the whole package all the more cohesive and believable.
As a result, the album rings with maturity -- even on tracks where Ocean considers his own insecurities. He knows how to let a song breathe (a la Jay-Z) before approaching the microphone.
"If it brings me to my knees, it's a bad religion," he eventually croons on "Bad Religion," one of the album's finer moments. Elsewhere, on a track featuring fellow Odd Future star Earl Sweatshirt, he explores the discomfort he feels around "Super Rich Kids."
Also making appearances are John Mayer and none other than Andre 3000, on "White" and "Pink Matter," respectively.
Ocean, who recently penned a blog post in which he described falling in love with a man, has quickly arisen from a critically adored but mostly unknown mixtape king to a hip-hop tabloid magnet. But while his personal life is controversial in a community that has long struggled with homophobia (though the likes of Dream Hampton and Beyonce have come out in support of Ocean in recent days, his fellow Odd Future bandmates have been known to freely and aggressively use the word "f----t"), there is a vulnerability and boldness in his music that may very well propel him past the Twitterverse's current obsession with his sexual orientation.
At that same New York listening event, Ocean shook every guest's hand and thanked them for coming, before mumbling that "these things are awkward by nature" and hitting play on his Macbook. For the duration of the album, he sat with his back to the assembled journalists, apparently nervously texting and having perhaps two sips of a fancy orange-themed cocktail provided by the label. No one minded, the music did all the talking for itself.
Ocean's Fallon performance is available at the top of this post. Check out the album's cover art and tracklist after the below gallery of his other songs. Physical copies of Channel Orange hit stores July 17.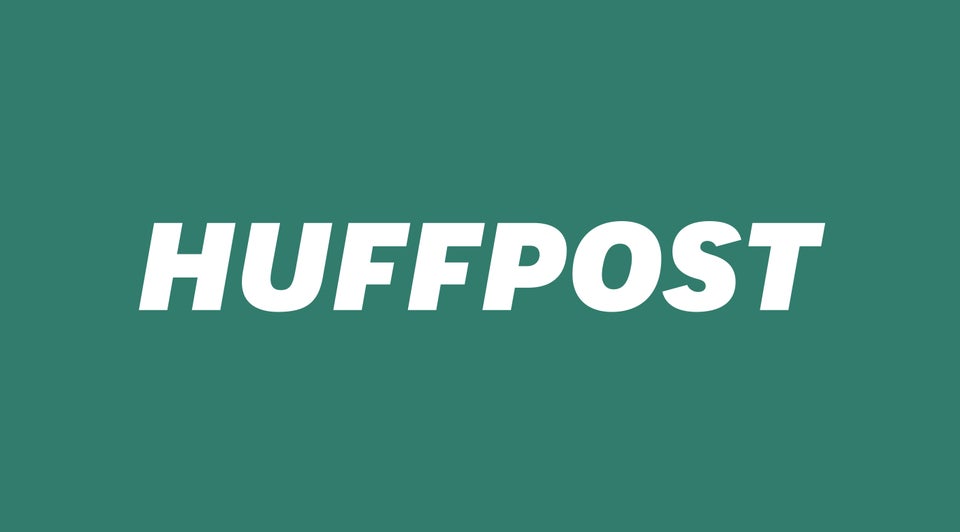 Frank Ocean Songs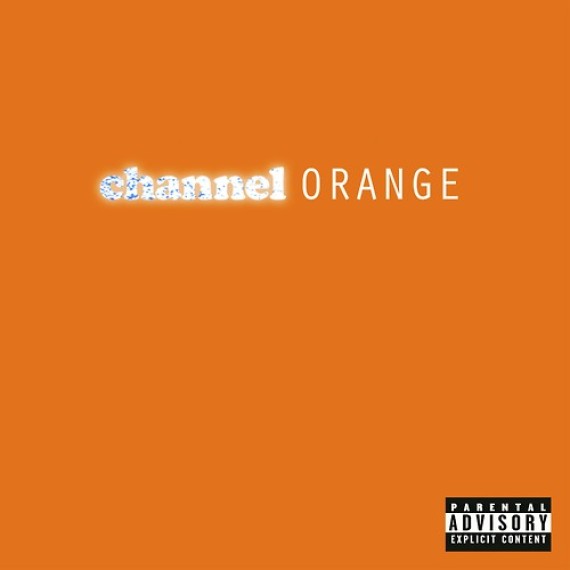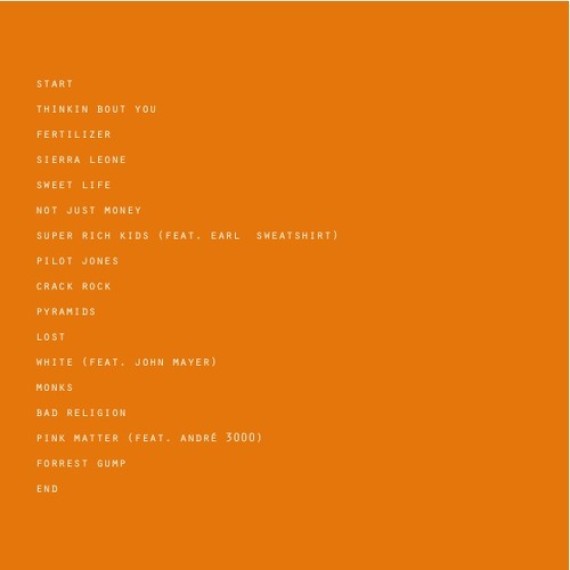 Popular in the Community