Frank Ocean has beaten a $14.5 million libel suit filed by his father over a 2016 Tumblr post in which the musician claimed his dad used a gay slur.
The post was written in the aftermath of theOrlando nightclub shooting in June 2016. Ocean tied the shooting to a family memory involving his father:
"I was six years old when I heard my dad call our transgender waitress a faggot as he dragged me out a neighborhood diner saying we wouldn't be served because she was dirty.

"That was the last afternoon I saw my father and the first time I heard that word, I think, although it wouldn't shock me if it wasn't."
Cooksey sued Ocean for libel in February for $14.5 million, saying the story is a lie and that the singer is "us[ing] his father as an instrument for personal connectionin order to sell records," according to Rolling Stone.
Cooksey told the magazine he has "never discriminated against anyone transgender or heterosexual or homosexual."
He also called his son "a scam artist, a fraud and a hypocrite," adding that the Tumblr post was just a "publicity stunt in the wake of the Orlando attack."
The judge didn't agree, ruling in Ocean's favor from the bench, with a full written decision expected later this week.
Ocean's attorney Keith Bremer released a statement to Pitchfork that seemed more somber than celebratory.
"It was a super sad case," Bremer said. "I am sorry that my client had to go through this and am glad that we could bring closure."
The full Tumblr post that started the suit appears below.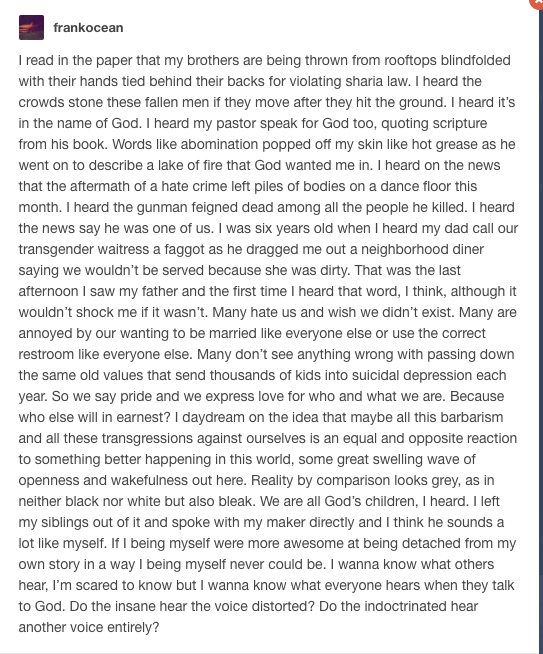 Before You Go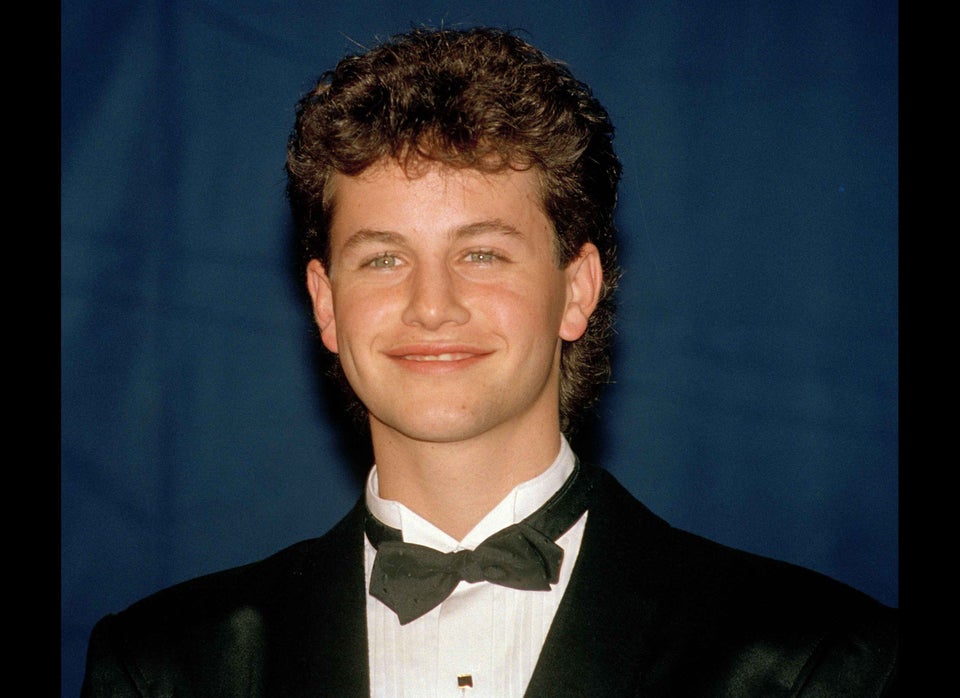 Anti-Gay Celebrity Statements
Popular in the Community