 Frank Ocean has posted another letter on his blog, offering a glimpse into what it's like to experience a sudden wave of fame and critical appreciation. (Apparently it can be overwhelming and confusing.)
"I've possibly lost all religion," Ocean writes. "I've sunken into passivity in certain areas of my life."
"All I have to say is that love is really all there is," he continues. "Every other sentence just belabors the point."
He also discusses the oddities of being in a studio with the likes of Jay-Z and Pharrell: "I sat in the studio with Jiggaman and Pharrell. Pharrell looks 19. They looked like old friends. I wonder how many trophies are lodged in their minds. I wonder why they still build. I build things for the sport and therapeutic benefits." (The three performers were spotted in a photo posted on Pharrell's Twitter.)
The letter is posted as a screenshot of a TextEdit file, which is the same format Ocean used for his first tumblr letter. In that post, Ocean revealed that his first love was a man, a bold move in an urban music community that still struggles with homophobia.
The letter is available below. Click the image to be taken to Ocean's blog.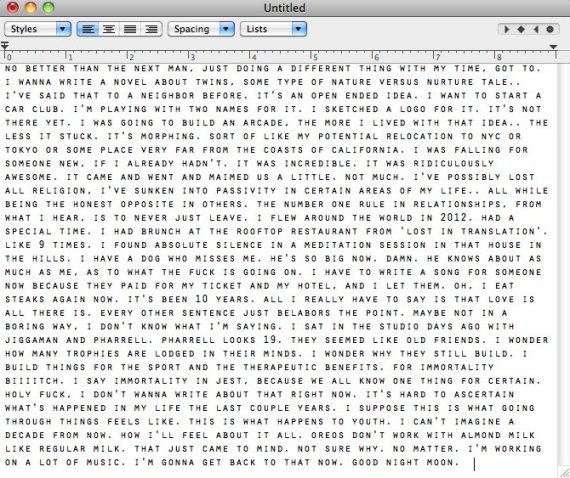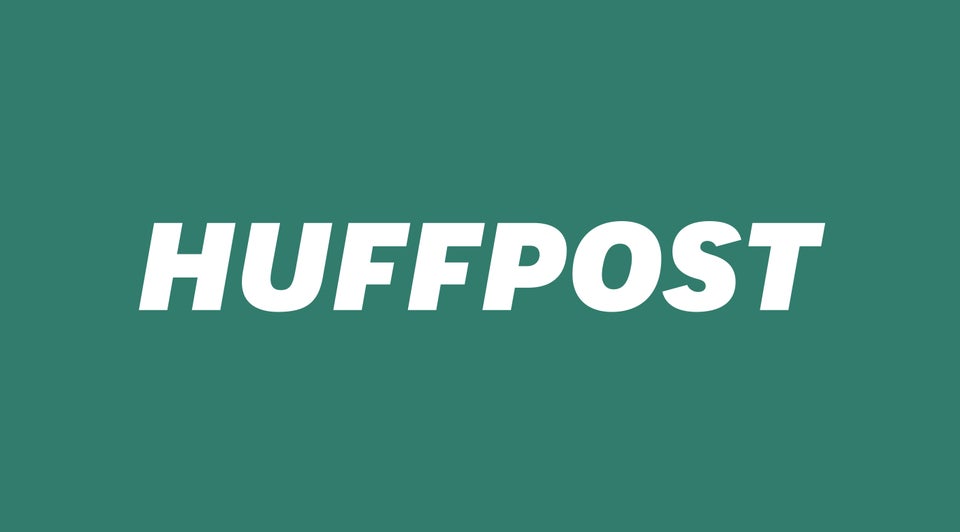 Frank Ocean Songs
Popular in the Community