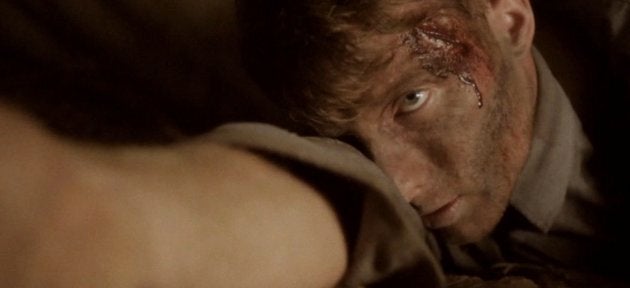 UPDATE: Would we all swim good if our last names were Ocean? Frank Ocean answers the question in his just-dropped video for "Swim Good," while wearing a panda mask. Scroll below to watch.
Your second grade teacher was right: hard work and persistence do pay off. Consider the stealth music video directors at High 5 Collective, who've quietly been making quality unofficial videos for of-the-moment artists like Tyler the Creator, The Weeknd and Frank Ocean. Ocean clearly appreciated the work, because he brought them on to direct the official video for his slow jam, "Thinking About You."
The video is a dream within a story involving a little girl, a teepee and a few deaths. Cool! It's a surprisingly filmic effort, with a sepia mid-century creepiness that calls to mind "Mad Men" plus "Justified," with a little "Walking Dead" thrown in for good measure (TV is surprisingly filmic these days too). While it doesn't necessarily make what you'd call sense, or fit the tune...at all?, we bitches are enjoying the weirdness. More, please!
WATCH Ocean's latest vid, "Swim Good":
Calling all HuffPost superfans!
Sign up for membership to become a founding member and help shape HuffPost's next chapter