Frank Salvaterra was the Head of Equity Trading at Sandler O'Neill and Partners on the 102nd Floor of 2 World Trade Center. He was a talented trader and an even better man. Tragically he died in the horrific events of 9.11 but I have some wonderful memories.
Frank loved all kinds of music and he was up for anything. One of the first shows which we went to together was Doc Watson and Dave Grisman at Town Hall, a fabled New York City landmark built in 1921. I bought tickets online and we were escorted to our seats. They were in the last row in the center of the balcony. I had never been to Town Hall so it was exciting. The capacity is only 1500 and it is an intimate and historic venue. Frank smiled his big smile, a smile that lit up a room, so big his eyes squinted. "You know, Neil, we have a ticket broker. We don't have to sit in the last row."
I made amends when we saw BB King at the Beacon Theater a month later. We sat in the second row, thanks to Frank and his ticket broker. And we saw a bunch of shows at Madison Square Garden in the Sandler O'Neill box, including Bob Dylan and Paul Simon, Bruce Springsteen and the Eric Clapton and Friends benefit for the Crossroads Recovery Center in Antigua on June 30, 1999. That was a great show which was augmented by some very special guests: Bob Dylan, Sheryl Crow, David Sanborn and Mary J. Blige. My wife, Erin, joined us in the box for the Clapton gig, and she and Frank shared a special connection. They were born on the same day in the same year. That was a very good day and a very good year! Frank always asked how the birthday girl was, especially when she called the desk. He was always kind, thoughtful and generous.
One of Frank's favorite songs was a Dylan tune, "Not Dark Yet" off Time Out Of Mind (1997). When a trade was going south, or the desk wasn't making money, Frank would quote Dylan: "It's not dark yet, but it's getting there." There is always a fair amount of gallows humor around Wall Street, but Frank would leaven this quote with his effervescent smile. He was serious, but never took himself too seriously. Rare and endearing qualities in a head trader, a boss, or anyone for that matter. When Dylan played the opening chords to "Not Dark Yet" and Clapton started riffing tasty fills, I think my smile was bigger than Frank's. It was a great concert, a great night with great company.
I miss Frank Salvaterra and all the other Sandler O'Neill colleagues who perished so senselessly on 9.11.01. The years pass but the wound never fully heals. Each year on October 4, we add an extra candle to Erin's birthday cake in remembrance and celebration of a great friend.
I sent this Sting story out last year on 9.11, and I will probably keep sending it out every year. I will never forget my friends and wish blessings for their families.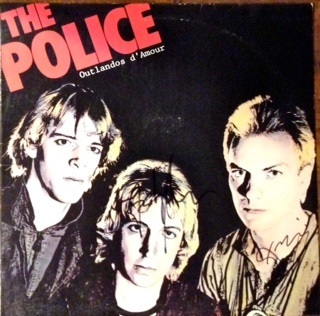 Outlandos D'Amour (1978) signed by Andy Summers, Sting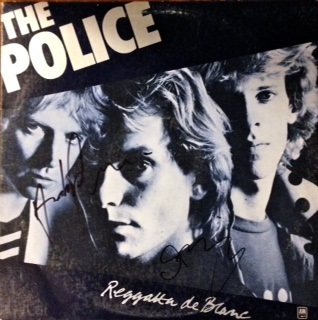 Reggatta de Blanc (1979) signed by Andy Summers, Sting
Herman Sandler was a founder of Sandler O'Neill, a financial services investment bank. Along with his partners, he ran a very successful and lucrative practice. Herman was also a benefactor, who gave generously to the Israel Philharmonic Orchestra and The Rainforest Foundation. He looked like Daddy Warbucks: shaved head, glasses perched on the top of his forehead, fit and disciplined like the US Army Captain who had served his country in Vietnam. He was tough and he did not suffer fools. I was lucky to work for him and his very talented team of bankers and salesman on the 104th floor of 2 World Trade Center until I left in May 2000.
In November '99, Sting was playing four shows at the Beacon Theatre in NYC. One of my clients was a big Sting fan and asked if I could get tickets. Tickets were at a hefty premium, because the venue was so small - only 3000 seats vs. Sting's normal Madison Square Garden gig with 20,000+. I bought tickets through a ticket broker, and I asked Herman for backstage passes. Herman was on the board of The Rainforest Foundation and he was a friend of Sting and his wife Trudie Styler. Herman said, "No problem." Everything was no problem with Herman, even his boat was named "No Problem.". Herman secures the passes the next day and hands them to me. No problem.
The night of the show, I meet the client and her trading assistant for a quick dinner at the Ocean Grill, near the Beacon. They are very excited to see Sting. We finish our meal and head over to the Beacon. The backstage entrance is near the loading dock. We flash the passes, and we are escorted in. We are told there is no real backstage area, so we can stand along the wall or go to our seats. I look at the wall. That doesn't look very promising, and it's too early to go to our seats. Let's try this again I tell the clients, follow me. We go back where we came from, and an elevator door opens. A roadie gets off. We get on. Taped to the elevator wall is handwriting: Sting 6, Costumes 5, Band 4, Catering 3. This is helpful. I press 6 and up we go.
The elevator opens on the 6th floor into an anteroom and Sting has his back to us. He is being interviewed, speaking into a microphone attached to a large tape machine. I walk by Sting, nod and my clients follow me and stand in the corner. Actually, they cower in the corner, they are so star struck. The interview concludes, and I greet Sting. I tell him I work for Herman Sandler. "Herman is a great friend and good man. We're doing some great work together on the Rainforest Foundation." Sting signs a couple albums, and I ask if he will take a picture with my two guests. He agrees. I coax them out of the corner and they flank Sting as I take a picture. No iPhones in those days, I rely on a throw away camera just purchased at Duane Reade. I take the picture, no flash. I stall, 'Hey Sting we got everything working now' as I take another picture. No flash again. Sting says, "You got everything working except the camera." He laughs, shakes everyone's hands and leaves. We head back to our seats and Sting puts on a great show. My clients were very thankful that they got to meet Sting, less so when my pictures got developed and came back blank.
Tragically, Herman Sandler died on September 11, 2001, along with 66 of his Sandler O'Neill colleagues, and some of my best friends. Sting later performed his song "Fragile" at one of the benefits to WTC victims, and dedicated it to Herman's memory. I miss Herman Sandler, David Rice, Frank Salvaterra, Bruce Simmons, Howard Gelling, Tom Clark, Tom Collins, Doug Irgang, Stacey McGowan, Kristi Irvine, Mike Edwards and all the other Sandler O'Neill colleagues who senselessly died on that horrible day. Although the years pass, their loss is a wound that never fully heals.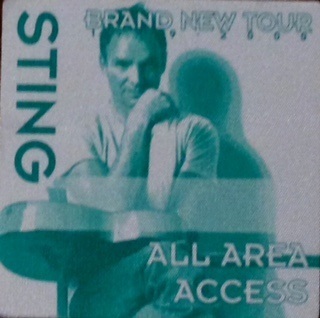 Sting All Access Beacon Theater, NYC 1999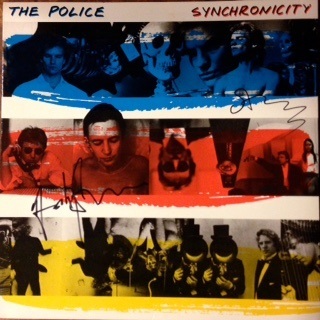 Synchronicity (1983) signed by Andy Summers, Sting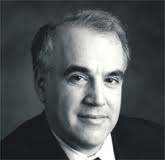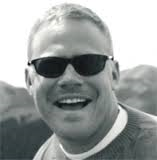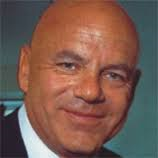 REAL LIFE. REAL NEWS. REAL VOICES.
Help us tell more of the stories that matter from voices that too often remain unheard.