Fifteen years ago today (May 14), Rat Pack legend Frank Sinatra died at the age of 82, leaving behind a legacy few can rival.
Born in Hoboken, N.J., in 1915, Francis Albert "Frank" Sinatra decided he wanted to become a singer after he saw Bing Crosby perform, Biography notes. From there, he dived into the big-band genre and his solo career skyrocketed, earning him the nicknames "The Voice" and "The Sultan of Swoon."
His scored his first No. 1 hit in 1940, according to Billboard, and continued to sell millions of records through 1994. His voice resonates today with timeless hits like "New York, New York," "My Way" and "Strangers in the Night."
The crooner was known as much for his smooth voice as he was for his carousing ways. But, at the end of each day, he hung his hat on the fact that he was honest through and through.
"Most of what has been written about me is one big blur, but I do remember being described in one simple word that I agree with," Sinatra told Playboy in 1963, reprinted by Slate last year. "It was in a piece that tore me apart for my personal behavior, but the writer said that when the music began and I started to sing, I was 'honest.' That says it as I feel it. Whatever else has been said about me personally is unimportant."
"When I sing, I believe. I'm honest," he continued. "If you want to get an audience with you, there's only one way. You have to reach out to them with total honesty and humility. This isn't a grandstand play on my part; I've discovered—and you can see it in other entertainers—when they don't reach out to the audience, nothing happens. You can be the most artistically perfect performer in the world, but an audience is like a broad—if you're indifferent, endsville. That goes for any kind of human contact: a politician on television, an actor in the movies, or a guy and a gal. That's as true in life as it is in art."
Sinatra died on on May 14, 1998, of a heart attack.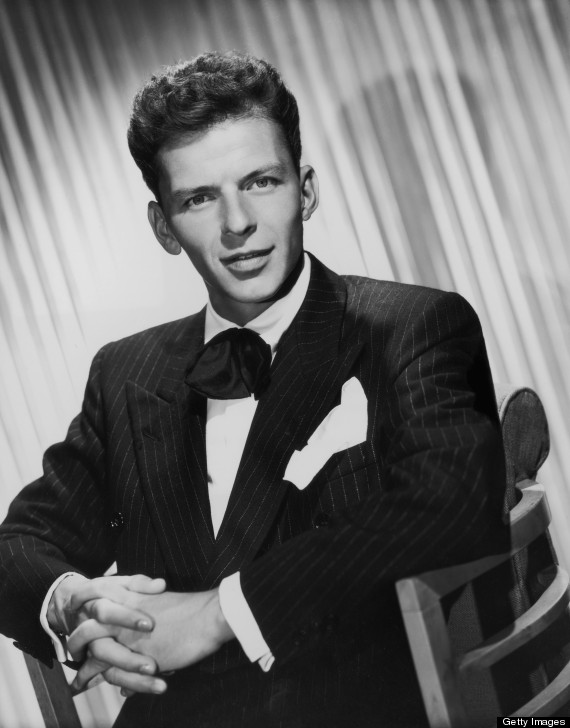 February 1945: EXCLUSIVE Studio portrait of American singer Frank Sinatra (1915 - 1998) wearing a dark pinstriped suit, seated with his hands crossed.
Related
Before You Go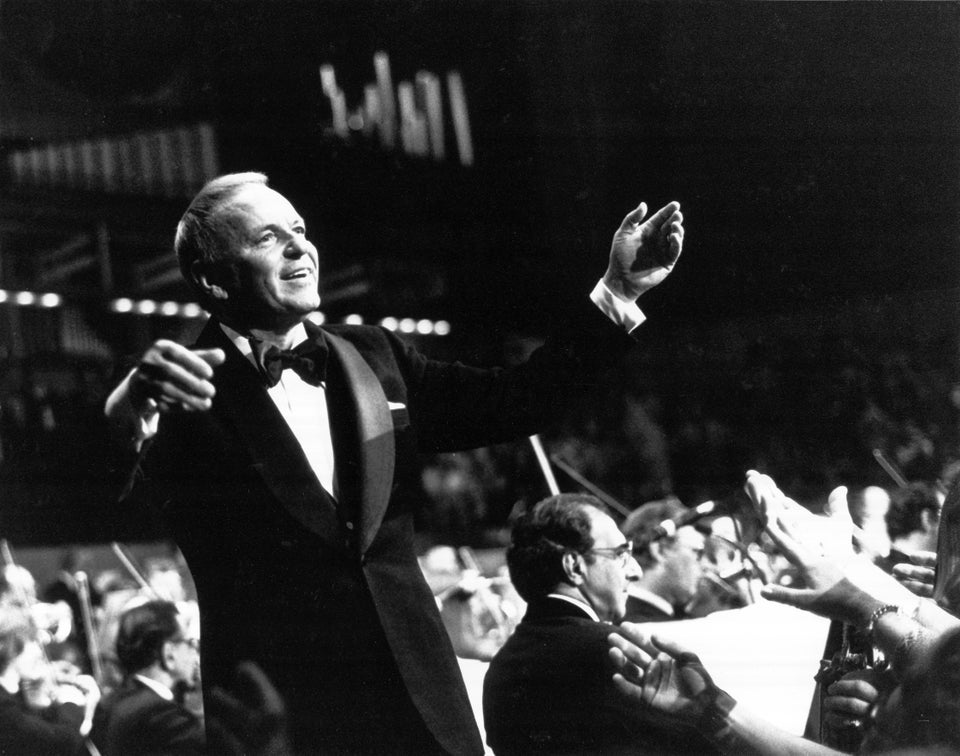 Remembering Frank Sinatra
Popular in the Community