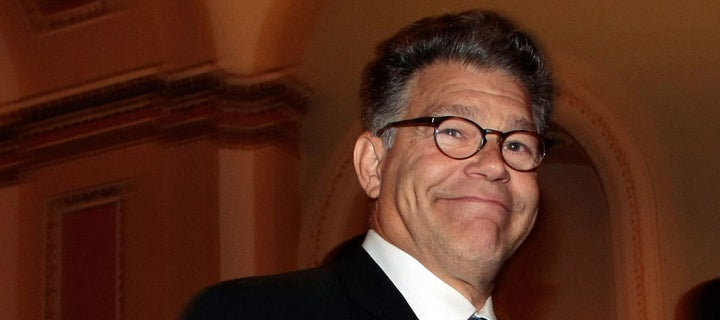 A Minnesota court confirmed Monday that Democrat Al Franken won the most votes in his 2008 Senate race against Republican Norm Coleman, who immediately announced plans to appeal the decision.
Coleman has 10 days to appeal to the state Supreme Court. Once the petition is filed, it could further delay the seating of Minnesota's second senator for weeks.
Franken triumphantly declared victory and urged Coleman to concede in a hastily-organized press conference in front of his Minneapolis home. "The court said that I should be certified," he said. "The three-judge panel said I was the winner of this election. And I would love to be certified in ten days. And I call on Senator Coleman to allow me to get to work for the people of Minnesota as soon as possible."
Speaking before a pack of supporters and reporters, the one time comedian conceded that the likelihood remained that Coleman would appeal the results to the state Supreme Court.
"After that," said Franken, "I believe I will be certified and get to work in the U.S. Senate."
Nevertheless, the Democrat was glowing in the night's news. The judges had not only declared him the winner - by a margin of 312 votes - they had written in their decision that the election "was conducted fairly, impartially and accurately."
"I have no control over what [Coleman] does," Franken said. "But as these three judges said, this was a very fair election, totally scrutinized. They agreed unanimously on everything and I am very confident that we won. I don't think by attacking the courts and election process of this state, that is a winning argument," he added, in reference to Coleman's remaining legal options, which include appealing to a federal court.
In its order, the judicial panel dismissed two attempts by Coleman to subtract votes from Franken over allegations of mishandled ballots in Minneapolis.
The judges also rejected Coleman's argument that a state board improperly made up for a packet of ballots lost between the election and the recount. His lawyers contended that the ballots' disappearance rendered them invalid and that Coleman was entitled to review all ballots as part of the recount.
Coleman's lawyers claimed dozens of ballots were double-counted when their originals couldn't be fed into optical scanning machines on Election Day. They said it was possible that originals and duplicates were included in the recount.
The ruling diminishes Coleman's chances of retaining a seat that he won in dramatic fashion in 2002, when he narrowly defeated former Vice President Walter Mondale. Democratic incumbent Paul Wellstone died in a plane crash with two weeks to go in the campaign.
With a legal victory at hand, Franken said that -- as throughout this recount process -- he would travel back-and-forth to Washington in the coming days and weeks to prep himself on the current legislative calendar. He stressed repeatedly that Minnesota was under an unfair burden by having insufficient representation in Congress.
"It has been more than five months since Election Day," he said. "And more than three months since the winner of this election was supposed to be sworn in to go to work for the people of Minnesota. This long delay in the seating of Minnesota's second U.S. Senator has come at a time when our state badly needs help from Washington. Since Election Day, Minnesota has lost 56,000 jobs. Since Election Day more than 9,000 Minnesota families have lost their homes to foreclosure."
The question now remains: who, if anyone, will ramp up the pressure on Coleman to withdraw his appeal, particularly from the Republican side of the aisle? Additionally, who, if anyone, will call on Minnesota Gov. Tim Pawlenty to sign the letter certifying Franken as the winner?
So far, national Democrats have largely kept their powder dry.
Additional reporting by Associated Press
Calling all HuffPost superfans!
Sign up for membership to become a founding member and help shape HuffPost's next chapter