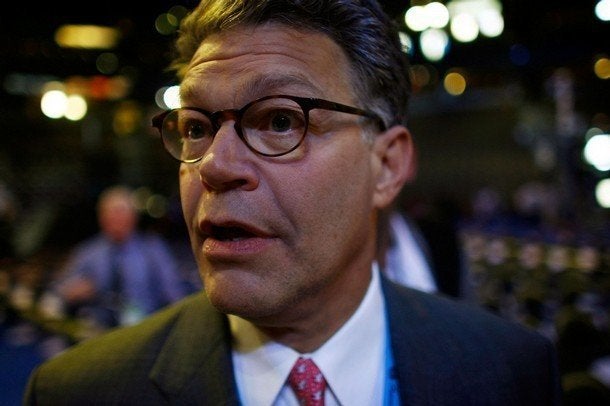 The foot-dragging on the part of officials in Minnesota when it comes to certifying the state's Senate election winner is having serious ramifications for Barack Obama.
This past week, as Senate Democrats scrounged to secure 60 votes to overcome a filibuster of the stimulus package, the absence of Al Franken in that chamber loomed large.
Having finished the recount process ahead of Norm Coleman by a scant 225 votes, the entertainer-turned-politician could have been seated while the remaining legal challenges were resolved. There was a precedent for making the interim appointment. The Senate did the same with Louisiana's Mary Landrieu in 1996. But leadership, spurred in part by criticism from Senate Republicans, refused to do the same with Franken without a signed certification from Minnesota's Secretary of State, Mark Ritchie.
Now that move is coming back to haunt them. Democrats in Washington are lamenting Franken's absence. Needing two Republican Senators to cross the aisle in support of any moderately controversial legislation, Majority Leader Harry Reid and Whip Dick Durbin have been largely rebuffed. Of the 18 measures that have been brought to a vote in the Senate only four Republicans -- Sens. Collins, Snowe, Specter and Voinovich -- have voted with the opposition more than five times, according to a study by National Journal.
Stating the obvious, former DSCC head Chuck Schumer said the burden Democrats faced in passing a stimulus would be "a little lighter" with Franken in Congress.
Sen. Tom Harkin, meanwhile, declared that the labor community's main legislative priority, the Employee Free Choice Act, would be brought to the floor only after his Minnesota colleague was seated.
And so, it seems, Republicans find themselves in a win-win scenario by challenging the Minnesota Senate election results in court as long as legally possible. State election court rulings mandating that a new pool of roughly 4,800 rejected absentee ballots be sifted through individually for possible legitimate votes not only keeps Coleman's hopes alive, but keeps Democrats from getting their 59th caucusing member.
And just how much time are we looking at before the race is resolved? The Minnesota Solicitor General insisted that no certificate for the election winner would be issued "until the legal contest is over."
The declaration has prompted observers like Hamline University School of Law professor David Schultz to predict that Minnesota will be without a second U.S. Senator for four or five months.
REAL LIFE. REAL NEWS. REAL VOICES.
Help us tell more of the stories that matter from voices that too often remain unheard.