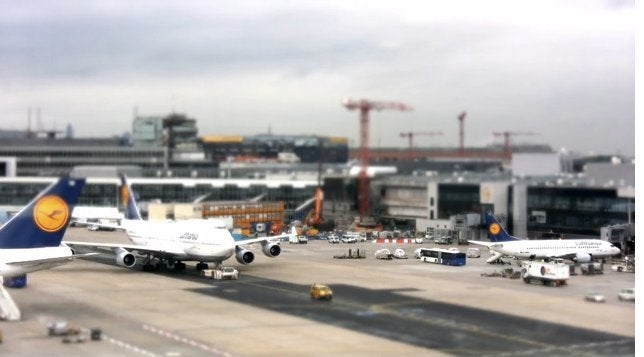 Tilt-shift videos are fun. Tilt-shift videos of airports are even more fun.
Vimeo user Ross Johnson shot a tilt shift of Frankfurt's Airport from a combination of Lufthansa's lounge in Terminal 1 and a Hilton in downtown Frankfurt.
The effects are a day-in-the-life of an airport, an account we haven't seen since BostonAirborne posted "Elapsed Time: Heavy Traffic," a time lapse video of Boston's Logan airport condensed from one hour and ten minutes of take offs and landing into just under 3 minutes this spring.
Though this tilt-shift is quite short in comparison, it still provides a look at what goes on at an airport.