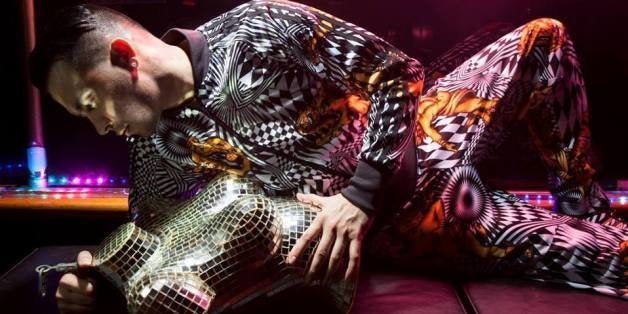 This is the twenty-fifth installment in HuffPost Gay Voices Associate Editor JamesMichael Nichols' 30-part series "After Dark: NYC Nightlife Today And Days Past" that examines the state of New York nightlife in the modern day, as well as the development and production of nightlife over the past several decades. Each featured individual in this series currently serves as a prominent person in the New York nightlife community or has made important contributions in the past that have sustained long-lasting impacts.
HuffPost Gay Voices believes that it is important and valuable to elevate the work, both today and in the past, of those engaged in the New York nightlife community, especially in an age where queer history seems to be increasingly forgotten. Nightlife not only creates spaces for queers and other marginalized groups to be artistically and authentically celebrated, but the work of those involved in nightlife creates and shapes the future of our culture as a whole. Visit Gay Voices regularly to learn not only about individuals currently making an impact in nightlife, but those whose legacy has previously contributed to the ways we understand queerness, art, identity and human experience today.
The Huffington Post: What did your journey to becoming one of the most prominent queer party promoters in New York City entail?
Frankie Sharp: It all started in San Francisco when me and my best friend Brontez (of the band Gravy Train) used to be lil' 20-year-old shitheads running around broke and conning older dudes into buying us drinks -- simultaneously making friends with every bartender in town so we could drink even more for free. I was working as a receptionist at a graphic and special effects firm in San Francisco making next to nothing and also doing nothing to feed my soul and creativity. Brontez was in this band having a blast, but I don't think leading a very lucrative existence. We were splitting sandwiches and pizza slices. One night me and Brontez stepped into this dilapidated Hustler bar called "The Gangway." We would spend time there with colorful older gays in wheelchairs, swapping stories about what being a young gay was like then and now. Eventually all of our friends who happened to be sex workers would start coming there too. We played the jukebox all night long -- they had the best juke box in San Francisco, mostly Dolly Parton. Our friends would join in with us and before we knew it it was our new new hangout spot. One night it occurred to us that we could do a party at The Gangway! We could get paid to be doing what we were already doing there... hangout, get drunk, make people laugh or just annoyed by us... and we even dared to charge a cover for this!
There was no real sound system and I DJ'd from iTunes. I would play the Gossip and Bis mixed in with Beyonce. Brontez played 45's of Soul and Ska while basically in the nude. In San Francisco everyone played house music so as natural contrarians we wanted something else. We spent our "decor" budget on 99 cent store balloons and 25 cent McDonald's hamburgers to pass out because we thought it was funny. It started to become really successful, so much so that I was able to spend the extra money we made on being "irreverent," like flying out Youtube superstars like KELLY. Remember that song "Shoes"? I even flew out Cazwell because I was such a lil fan boy of him when I was obsessed with NYC from afar and reading my Bible at the time, PAPER magazine. I was having fun, making money and, more importantly, everyone around me was having fun too.
But after five or six years of continuing to do this party in San Francisco and other parties along the way… I just started thinking I wasn't going anywhere. I hit a plateau creatively, socially and financially. I was uninspired and exhausted. All of my artist friends had started moving east to New York and it seemed like they were all on their way to making their dreams come true. It was the right time for me to do the same, or at the very least figure out what my dream was.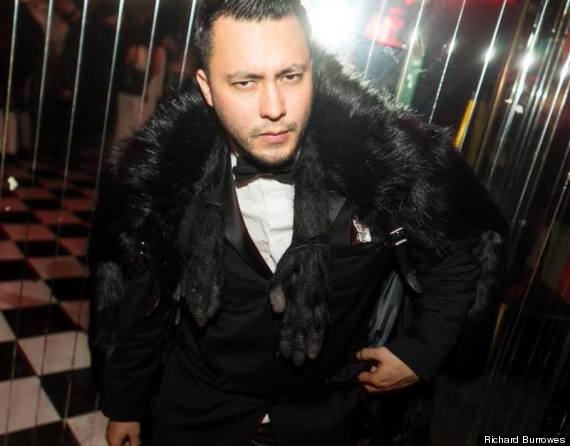 I moved to New York City on Sept. 11, 2009. I started off doing wholesale in fashion, which was a bore and frankly really stressful working from 9 a.m. (when I was on time) to midnight getting paid nothing. So I left that job and wanted to become a stylist. I wanted to be Mel Ottenberg and Nicola Formichetti. But I knew the road was a long one ahead and there were assistants ten years my junior with trust funds gunning for the same position and status. But yet, I started style assisting and doing weird odd fashion jobs in between, freelancing at trade shows and showrooms. I wasn't happy working to make someone else's dreams come true and style sssisting just continued to pay shit -- if at all. So I quit those jobs. On a particularly defeated day I went into Bedlam, a bar in the East Village that my ex from San Francisco managed. He suggested that I "throw one of my weird little parties" I used to throw in San Francisco. I thought "WHY NOT?" What did I have to lose?
I called the party "EVERYTHING" and thats just what it was. I had a special guest DJ alongside my own iTunes DJing. And we had everyone! Cody from SSION, Casey Spooner, Mykki Blanco… I had my friends HOUSE OF LADOSHA perform, Maluca, LE1F. All the same people I keep around me now. I remember meeting Juliana Huxtable for the first time ever and thinking I had met a star in the making. I gave her a hosting job there, just so I could have her closer. Andy Cohen would come often as he was friends with the owner of the bar and I convinced him to do a couple of DJ spots, which were awesome. It drew quite a crowd. "Rupaul's Drag Race" started airing and I hired Manila Luzon for my birthday party, not to perform but to DJ. I liked the idea of these personalties curating the soundtrack instead of dong what was expected of them.
"EVERYTHING" at Bedlam was a success. I won the Paper Magazine Nightlife award for Best Party and Bar for Bedlam, garnered some fun press and had a great time along the way. But like things do in NYC, it started to dim.
But when it did, thats when The Westway opened. And that's when they called me. They wanted a "BIG GAY DANCE PARTY." I, in turn, sent them a proposal on programming and budget and after twisting the arms of the very straight owners to call my party WestGAY, I bought our Pink Neon Sign and herstory was made. We had our first WestGay on Tuesday Feb. 14, 2011 -- Valentine's Day. Lady Miss Kier DJ'ed and House of Ladosha performed and I booked DJ magicians Nita Aviance and JonJon Battles. It was my childhood musical idol and my musical family together, which made it into one of the greatest nights I ever experienced. I knew something magical had just occurred. We're still going strong into our third solid year. And I think after talking about this for this interview, it's the HEART that keeps it going and its continued success. Im being reminded of that right now.
How have you seen NYC nightlife change and develop throughout the five years that you've been here?
The queer people in nightlife are back on the forefront. Unexpected artists are being celebrated, not only in our underground but in our mainstream. Or getting closer to mainstream anyways. Mykki Blanco, LE1F, Lafem Ladosha and even our dear Brooke Candy are all repping homosexuals and not afraid of it. I'm so proud of all of them. It's a wonderful feeling when your friends inspire you to be a better person -- to be a better creative mind and and better businessman and artist.
People in New York are ready and apt to have more fun, too. When I moved here everyone was wearing all black and looking amazing, sure, polished and chic. But it didn't seem like anyone was really having fun. Maybe I was going to the wrong places, but it seems like NYC in the last couple of years got a lil' injection of Day Glow in their color palette -- it's nice to see people not give a fuck so much anymore. I like that change. And it also seems people are understanding that everyone who goes out now is a little A.D.D. We need to "have it all" in our big celebrations. We promotors and producers, charge a cover for. So it may seem like a lot when we have 100 "hosts," four DJs and performers but thats because we want to include everyone to put on the best show ever. Thats my intention, anyways. My weekly intention. (Yes, that was me honoring how much work I have to do week to week) [laughs].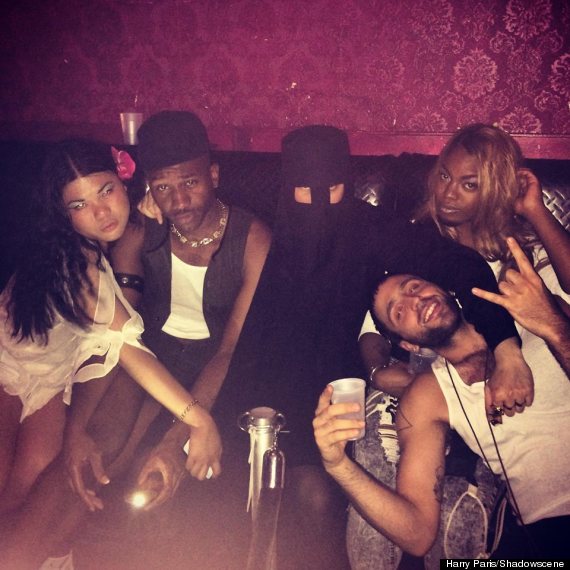 What was your initial vision for WestGay? How has it changed since it's inception and what do you see as the future of this party?
Every week is a circus. It's inspiring, fun and without one ounce of pretense. That's what I'm about, totally. I shudder at negativity, exclusivity and darkness. I want people to hear music that feels like life's pulse while cruising cuties around them, pulling a look or not pulling a look while watching drag queens from our own city we worship or TV queens we love to hate or hate to love. Pop artists we hear about, rap artists from YouTube that impress me or make me laugh and everyone in between. I know I already mentioned her, but she's a great example of evolution of "the Artist" -- I loved watching Brooke Candy perform at our 3rd or 4th WestGay and no one knew who she was, just this weird white girl in Corn Rows and a Pink thong-kini I used to get stoned with in Dolores Park in San Francisco and now she's a multi-million dollar recording artist thats going to change the game next year with her album. Mykki played one of the first WestGays for a couple a hundred bucks and a bottle and now he's playing alongside Bjork in Europe and Asia. Like WHAT THE FUCK?! It's awesome. WestGay is awesome. Life is awesome. And I want it to be awesome-er! I have plans this coming year to do just that. We ain't going anywhere!
You creeped into the Brooklyn queer scene with a Saturday at Metropolitan and now you have a huge Friday party cheekily called "GIRLS" at Lovegun. What are you trying to do with GIRLS? Why Brooklyn? Why now?
Metro was one of the first bars I ever went to when I moved to NYC. I love those boys over there. And I LIVED at the Sunday BBQ -- I was there every week! Brooklyn's own particular brand of "rage" is "wasted and we don't give a flying fuck" and I love that! I DJ metropolitan every other Saturday with my amazing sister and mega watt talent, DeSe. And it doesn't matter if its Kylie, G-Unit, EazyE or Mariah Carey's Christmas album being played, those kids go OFF! I love the non-pretense there.
Lovegun is a Friday rager for people who can't be too hungover on Wednesdays from WestGay. However, it's less banjee/ballqueen/jersey beats than WestGay. It's a lil more house, disco and boy-cruisey of a good time then a turn up where everyone is doing death drops. Celebs on the DL hangout and it's just a fun, headless Friday night. It feels like a guilty pleasure. GOGO boys, beautiful lighting and everyone you know or want to. It feels like if a back room became a nightclub. Friedkins's "Cruising" meets Gregg Araki's "Nowhere." Which actually describes me to a T.
NYC queer nightlife is currently undergoing a resurgence. Where do you see yourself within this narrative of nightlife in NYC?
Like I said before, producers and other event promotors are catering to the A.D.D. of everyone's attention span now. Before I did WestGay I hadn't seen someone do that many personalities at a Downtown Party on the payroll, with performers being flown out, TV personalities, weird celebrities, drag queens doing late shows and a big production since, I don't know, Michael Alig? Mr. Black had that essence or close to it, I LOVED that night, but that was still different. Of course there were parties like Xanadude, Wrecked, Top8, and the Carry Nation but these were parties about the MUSIC -- which were amazing, but I'm talking about something else… the "circus" I keep referring to.
In NYC a few years ago, a "club night" used to be one room, with a DJ or two and a couple of cuties hosting a well bottle and pretty uneventful night. But we would all go because there was no other option. I'd like to think that I brought back the mega programming a little. I know that sounds ego-y but I'm trying to sound objective. And I'm glad that everyone followed suit. I saw a flyer recently for a party and it sounded huge… four rooms, eight DJs and a performer? WORK! That sounds awesome, I thought. Then at closer inspection I just saw every DJ, host and performer who I've ever hired at WestGay for the last three years, just in one space. Which, truthfully, at first was curious to me and seemed lazy, then actually I thought it was pretty awesome. I'm glad people are going BIG these days and stopped being complacent. Hard work pays off and New York City deserves it. I hope we get more of that from fellow producers.
Wait no! I'm wrong. Kenny Kenny and Susanne Bartsch totally had that programming with Vandam! That basement with DJ Michael Magnan RULED then you could go upstairs to see Amanda Lepore and kids and listen to Johnny Dynell. GOD I MISS THAT PARTY. I feel like everyone would end up there. You rarely get that party where just everyone shows up from all corners of Manhattan and surrounding. Vandam was that.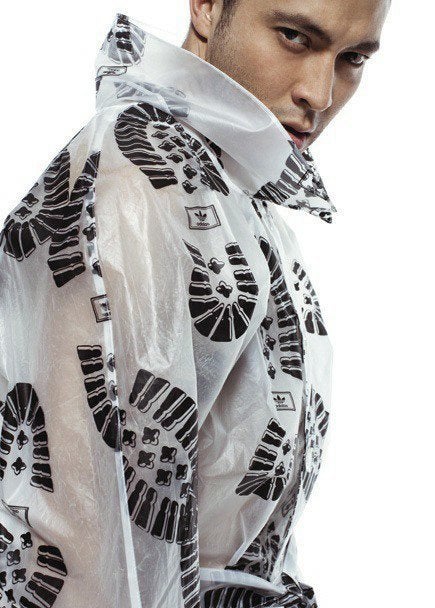 Frankie Sharp
Lady Bunny said in her recent feature: "I performed recently at Frankie Sharp's WestGay and was blown away by the great music, crazy antics and the frenzied energy of young, fucked up people just grinding on each other and feeling the pulse. I'll always wanna be a part of a fun vibe. And if the kids were really wasted, I could blow them while they were passed out. Steal their wallets on a good night. The fact is, I can sit and whine that NYC's golden age of clubbing is dead -- just as aficionados of the Mud Club, Studio 54 and other great clubs of the past could say before the Pyramid had even opened said the same. The truth is, I'm now 52 and not looking to get fucked up, fucked or turned out by any DJ every night of the week as I once was." -- Bunny seems to be implying that the WestGay environment reminds her of the debaucherous, "golden days" of clubbing that she came up in. How do you respond to this? Why is important to you to curate this sort of environment?
HUGEST COMPLIMENT EVER! I worship Bunny and respect her as a performer, personality, businessman and a kind New Yorker.
With WestGay, I just wanted to curate a place that felt grand that felt like anything could happen. We're very lucky with The Westway space. The Feng Shui of the runway, or The Ghetto Coliseum as I like to call it. Since the stage is in the middle of the mainroom the performers get love from all sides of them so it inspires a better and crazier show. The Djs are told to play WHATEVER they want and the GOGO boys often say its their favorite place to work and dance; the hosts swing from the railing and consume in abundance, which magnifies their already larger-than-life personalities. I think because it's a conscious free-for-all people go WILD! I don't police anyone in that environment; I encourage clownery. The Cuckooness and Sexiness the better. I'm a nightlife maenad in a tux… do whatever makes you feel the best, whatever makes you feel dangerous… and whatever makes you feel HAPPY!
What is your ultimate goal as a promoter in NYC? What do you see coming from your time shaping life After Dark in this city?
My ultimate goal as a promotor and producer in NYC nightlife, is to continue making these environments that people fall in love with and fall in love with our city in general. It's the greatest place on Earth and I'm so honored and humbled to be recognized as an integral part of it. That already is a dream come true. I want to build bigger environments. We're taking WestGay on the road to Europe next year and I can't wait to see how that transpires. And this is only one aspect of me. I can't wait to show NYC and The World what else I have to offer it. I want to produce shows, musicals, I want to curate gallery exhibits, I'm working on writing again. I want to do it all! But isn't that what New York and being a New Yorker is about? "Doing it all"?
What are your current parties, gigs and endeavors?
S/O to "WESTGAY" ALWAYS & 4EVA! EVERY TUESDAY AT THE WESTWAY 75 CLARKSON ST AT THE WESTSIDE HIGHWAY
S/O to "GIRLS"! EVERY FRIDAY AT LOVEGUN 617 GRAND STREET BTWN LORIMER & LEONARD
S/O TO "#METROSENSUAL" -- EVERY OTHER SATURDAY NIGHT -- WHERE I DJ WITH MY GORGEOUS SISTER DeSe - METROPOLITAN BAR 559 LORIMER ST
What do you hope to see as the future of nightlife in NYC?
Less ego. Less pretense. Original programming. More smiles. More dancing. More love. This is New York City. We invented nightlife, lets show it.

Missed the previous installments in this series? Check out the slideshow below.
Popular in the Community