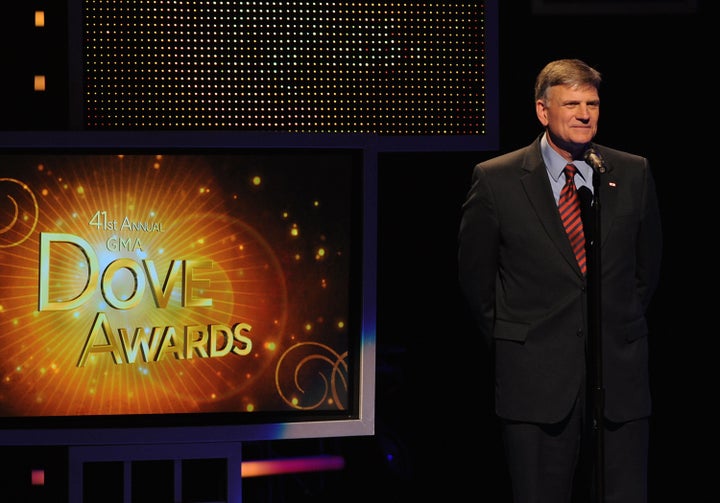 WASHINGTON (Reuters) - The White House struck back at Christian evangelical leader Franklin Graham on Monday for suggesting that President Barack Obama might not have been born in the United States.
Graham, the son of evangelical leader Billy Graham -- a long-time counselor to Republican and Democratic presidents -- said on ABC television that Obama "had some issues to deal with" in proving that he was born in Hawaii -- echoing claims from the so-called "birther" movement that have been debunked.
"I was born in a hospital in Asheville, North Carolina, and I know that my records are there. You can probably even go and find out what room my mother was in when I was born. I don't know why he can't produce that," Graham said in remarks broadcast on Sunday.
He also seemed to question Obama's religious convictions.
"Now, he has told me that he is a Christian. But the debate comes, what is a Christian?" Graham said of the president.
"For him, going to church means he's a Christian. For me, the definition of a Christian is whether we have given our life to Christ and are following him in faith and we have trusted him as our lord and savior."
The White House, which has had to deny false claims repeatedly that Obama was not born in the United States, dismissed Graham's comments.
"I think it's unfortunate that a religious leader would choose Easter Sunday to make preposterous charges," White House spokesman Jay Carney told reporters.
Real estate tycoon Donald Trump, who is flirting with running for the 2012 Republican presidential nomination, has also gained traction with his foray into "birther" politics, the idea some conservatives hold that Obama was born in Kenya instead of Hawaii and so cannot legally hold the presidency.
(Reporting by Jeff Mason and Steve Holland; Editing by Philip Barbara)