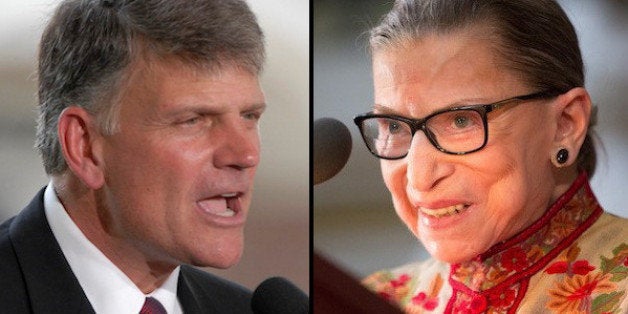 Graham, who is the son of famous evangelical leader Billy Graham and president of the Samaritan's Purse charity, took to Facebook to "pray" for Supreme Court justices as the vote approaches. Though nothing new for the staunchly anti-gay Graham, the evangelist showed particular audacity in his prayer for Ginsburg, which stated:
"Those who support same-sex marriage consider her an ally in their fight to toss God's Holy Word aside. ... let's pray that Justice Ginsburg's eyes would be opened to the truth of Scripture and that she would not be deceived by the arguments of those who seek to impose their 'new morality' on our nation."
In addition to challenging the faith of Justice Ginsburg, who is the first Jewish woman to serve on the Supreme Court, Graham called Justice Sonia Sotomayor "misguided" and prayed that Justice Elena Kagan "see the danger of deciding to go against God's law and standards."
The evangelist also offered prayers that those justices less likely to support same-sex marriage, like Clarence Thomas and Samuel Alito, continue to "stand as a voice of truth and wisdom."
The Supreme Court announced in January that it would take up the issue of gay marriage by addressing two questions: Whether the 14th Amendment requires states to license marriages for same-sex couples and whether it requires states to recognize a marriage between two people of the same sex if their marriage was lawfully licensed and performed in another state.
Graham argued the court's decision will have a "profound impact...on Bible-believing Christians in this country."
Many commenters on Graham's Facebook page, which has 1.4 million "Likes," were quick to point out the separation of church and state in the country's Constitution, as well as the lack of any statement on same-sex marriage in Christian scripture.
Others commented that the evangelist simply has no right telling Ginsburg -- who has served on the court for over two decades and wrote a feminist commentary for the 2015 Jewish Passover festival -- how to vote, let alone how to practice her own faith.
Ginsburg, 82, was appointed to the Supreme Court by President Clinton in 1993 and has challenged arguments against same-sex marriage.
"All of the incentives, all of the benefits that marriage affords would still be available," Ginsburg said during an April hearing on the constitutionality of gay marriage. "So you're not taking away anything from heterosexual couples. They would have the very same incentive to marry, all the benefits that come with marriage that they do now."
Ginsburg is also believed to be the first Supreme Court justice to officiate gay weddings, according to NPR, and on Sunday May 17 the justice presided over the marriage of a same-sex couple in Washington DC.
Related
Before You Go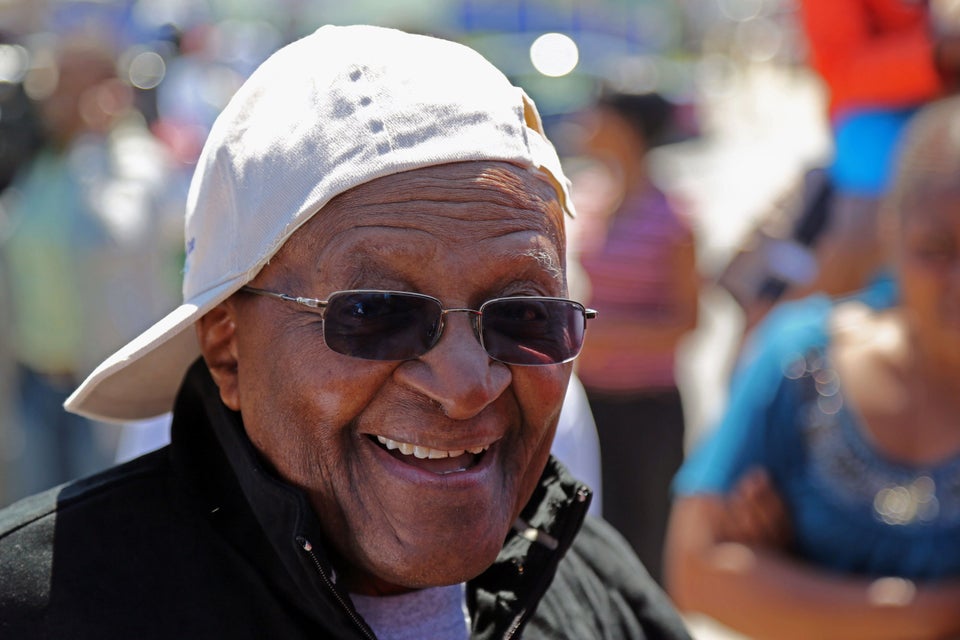 Statements On LGBT People From Faith Leaders
Popular in the Community