When pressed by MSNBC's Craig Melvin, Graham refused to acknowledge a single one of the falsehoods, saying only that Trump misspeaks sometimes, just like "all of us."
"You and I both know that this president has said things, over and over, that aren't true," Melvin said.
"No, I don't know that," said Graham. "I don't sit around and try to find every fault in the president every day, looking for everything that he might have misspoken or mis-said. I don't do that."
Melvin tried again: "But you can acknowledge that the president has said things that aren't true?"
But Graham wouldn't bite:
"I don't think the president is sitting there behind the desk trying to make up lies. I don't believe that for a second. Has he misspoken on something? Sure. All of us do that. You do it and I do it. And sometimes we get the facts wrong and we say something that later on we realize, we could've said it better or it was misrepresented."
Graham, son of the late Christian leader Billy Graham, was an early Trump supporter during the presidential campaign and has since been a frequent defender.
Related
Before You Go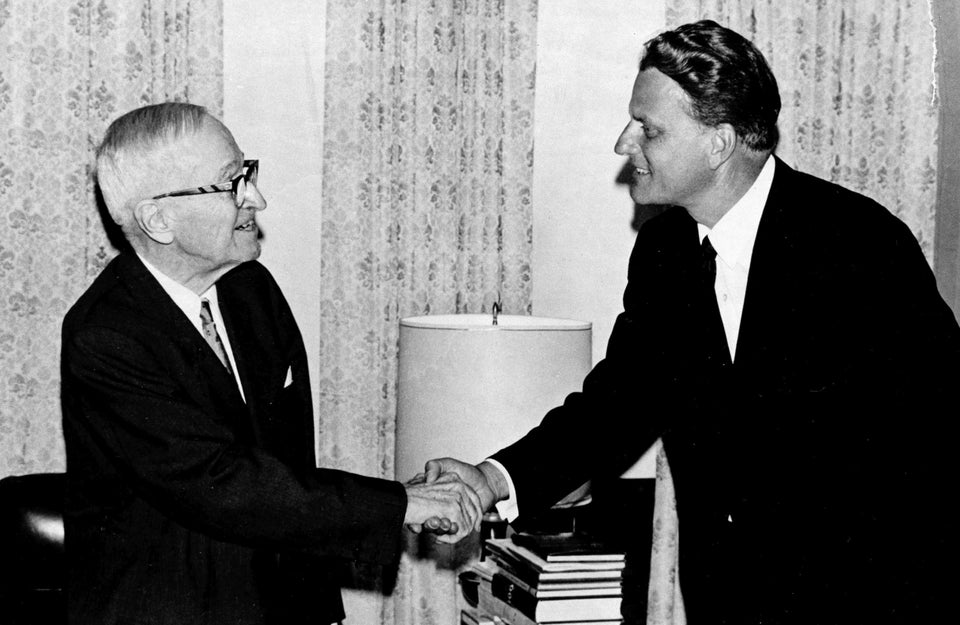 Billy Graham With Presidents
Popular in the Community