When Franklyn Liegel passed away in March of this year, the Los Angeles art world lost one of its most inspiring teachers, gentlest eccentrics, and most underknown talents. A master of color, form, and texture, Liegel was able to fuse paint, drawing media, and collage almost magically into a perfect hybrid of two and three dimensions. His art is joyous, tactile, rhythmic, and full of surprises, a kind of abstract animation that seems to dance even as it lies sewn to its surface. It deserves much wider recognition than it received in his lifetime.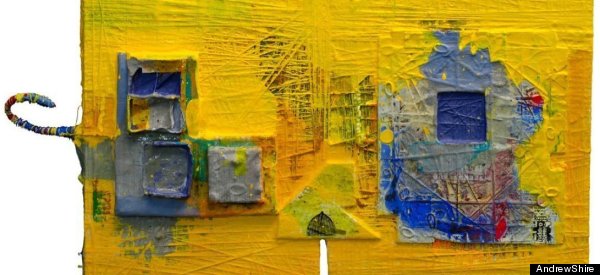 This memorial exhibition will concentrate on Liegel's more recent work, but include two- and three-dimensional examples of his art from the last two decades. (He had lived and worked in Los Angeles since the late 1970s.) It will also include a collection of work produced as a kind of homage-cum-collaboration by a number of Liegel's many students, made with materials found in the artist's studio after his passing.
Liegel worked in a cumulative fashion, "building" his pieces as much as painting them, out of everything from dollops of dried paint to string and cloth and material collaged, or photomontaged, out of books and magazines. Intensely private, he worked in a continual low frenzy, assembling and disassembling, generating and finding the myriad elements that constitute his "assembled" paintings and drawings and collages. The works reflect that frenzy, but also Liegel's exquisite aesthetic, balancing forms and colors and textures in a manner at once highly refined and coarsely sensuous.
Among the items found in Liegel's studio were boxes upon boxes of tiny matchbooks and tiny "chips" that he would collect and sometimes build. Many of them could stand on their own as pocket-size artworks; all of them, clearly, were meant to be incorporated in larger works. A few of these "souvenirs" of Liegel's mind and method have been distributed to students of his for their own elaboration. As a result, each student's work is a collaboration with the teacher, a way of bidding him goodbye and signaling the perpetuation of his pedagogy and practice.
See a slideshow of his works below: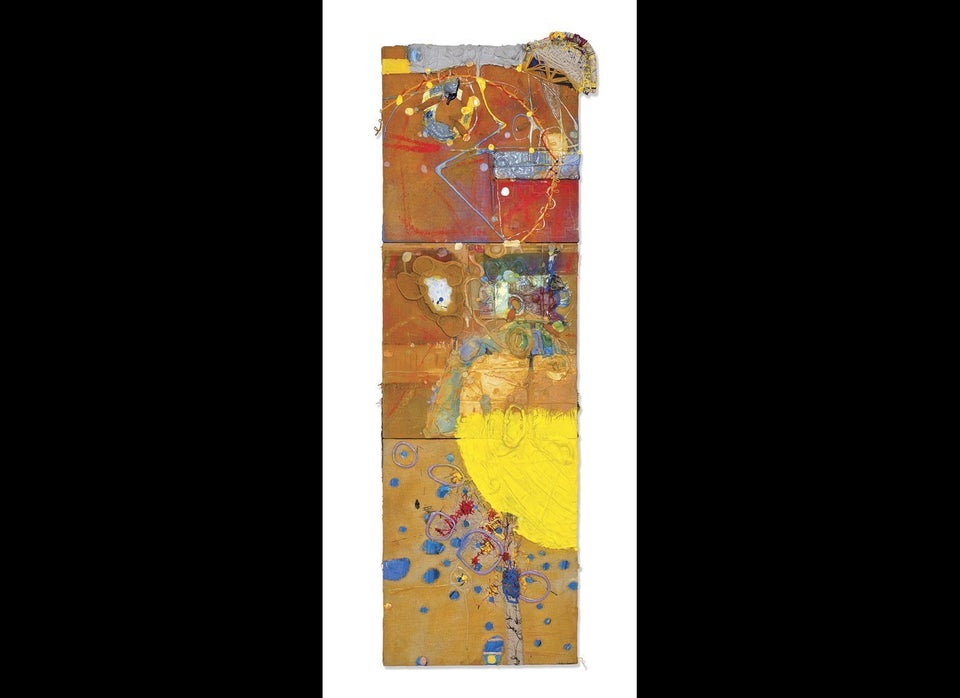 Franklyn Liegel
"Franklyn.calm, Franklyn.excited, Franklyn.artist" will run from Jun 21 - Jul 7, 2012 at AndrewShire Gallery in LA.
Related
Popular in the Community