Warning: The following images contain explicit sexual imagery and may not be suitable for work.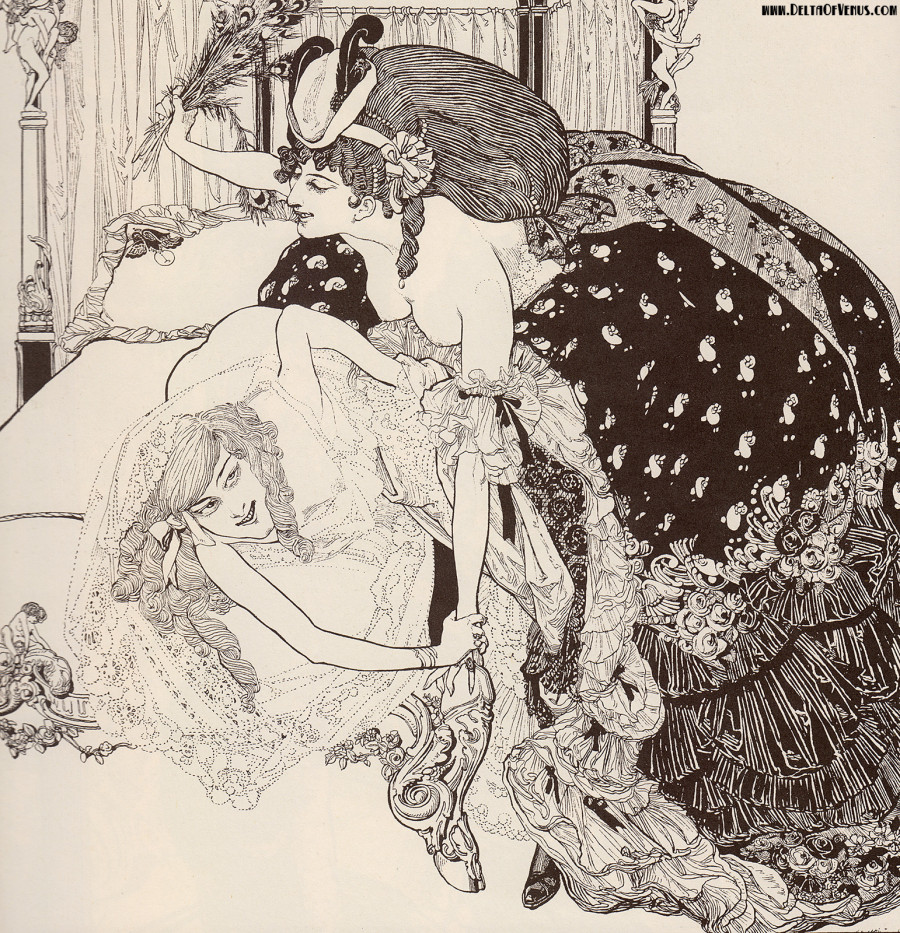 When daydreaming about the luxurious lives of the Victorian elite, a flurry of poofy hair, poofier skirts, petticoats and corsets flock to mind. Artist Franz von Bayros immortalized this life of utter decadence through his ornate illustrations, fanciful renderings of noble ladies behind closed doors. However, these subjects are not the repressed Victorian maidens you might be imagining. No, these ladies are more than game to engage in some light BDSM, fetishism and the occasional crack at bestiality.
Bayros was born in Zagreb, Croatia, in 1866 and studied art at the Vienna Academy of Fine Arts, where Gustav Klimt and Egon Schiele would later attend. He soon made a name for himself thanks to his particular brand of playfully erotic imagery, a name that was alternately celebrated and reviled for his controversial images. The artist hopped between Paris, Italy, and Vienna, often picking up and moving after his explicit imagery got him expelled from yet another locale.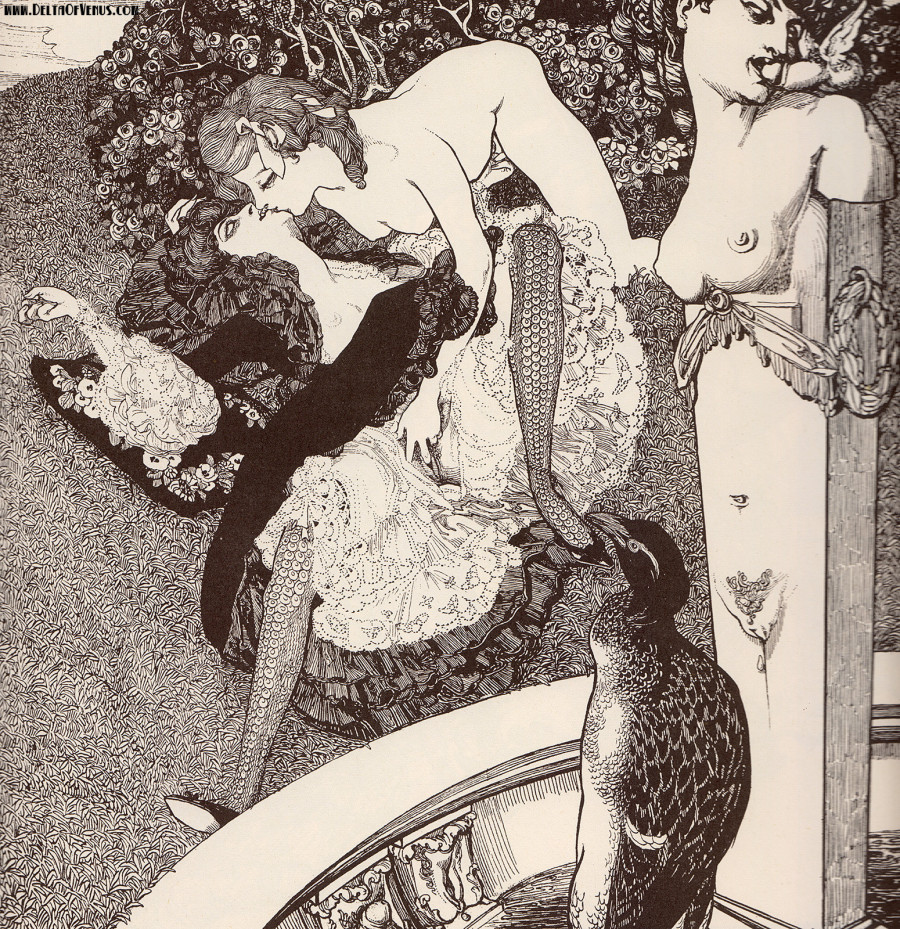 Throughout his lifetime he created over 2,000 images, some under the pseudonym Choisy Le Conin, most combining the gothic aesthetic of the decadent movement with a flirtatious rococo flair. His most famous series, "Tales from the Dressing Table," features a visual buffet of sexual delights, from grinding on a rope atop a chaise longue to enlisting a small monkey for sexual stimulation. Yup, we think it's safe to say Bayros was essentially the first "fetish artist."
We stumbled upon Bayros' naughty renderings on Delta of Venus, a website specializing in vintage pornography and erotica. Stay tuned for more early examples of art history's most salacious characters.
Clarification: The included images are early-to-mid century reproductions. For the originals we recommend A.W. Alexander's editions.
Related
Before You Go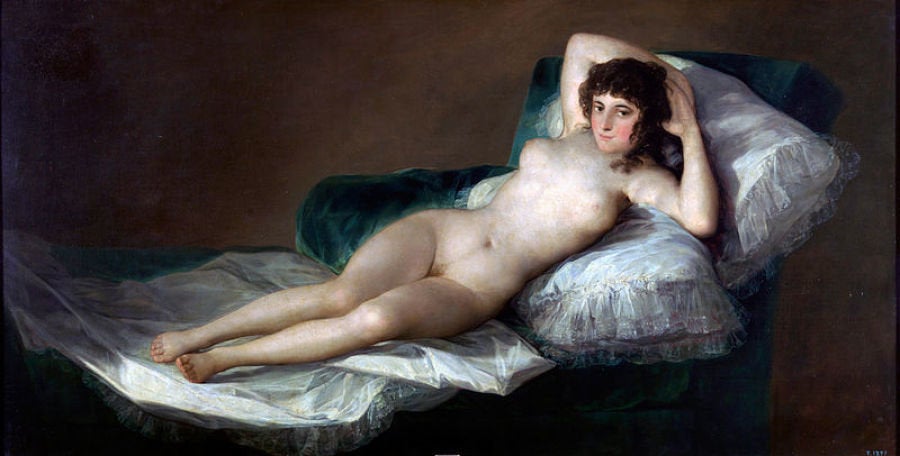 Art History's Most Erotic Artworks
Popular in the Community