The University of Central Florida has suspended its Sigma Nu fraternity and will pursue a Title IX investigation over a recording where several members can be heard chanting about rape and promoting sexual assault.
Multiple Sigma Nu fraternity members can be heard making graphic and disturbing comments, like "let's rape some bitches," "we're raping some bitches" and "we're gonna rape 'em, who cares." Knight News obtained the uncensored video of the June 9 incident from a source close to the investigation.
A woman who is not a UCF student made the recording after spending time in the off-campus fraternity apartment with her then-boyfriend, a Sigma Nu member, according to a UCF incident report obtained by The Huffington Post. The woman then turned the recording over to a UCF student, who filed a complaint with the university.
"She sent me the videos because she felt that they may be able to help me," the complainant said in the incident report.
As a result of the video, the fraternity was notified of its interim suspension related to charges of sexual misconduct on July 20, according to a letter the university's Office of Student Conduct shared with HuffPost. Sigma Nu will remain on suspension at least until a student conduct hearing scheduled for Aug. 20, the university said in another letter.
Based on information in UCF's student handbook, individual students involved in the video could face punishment ranging from writing a research paper to expulsion if found to be in violation of school policy. If the Sigma Nu chapter is found to be in violation, the school could impose sanctions, ban the fraternity from official campus life or even suggest that the national Sigma Nu office revoke the chapter's charter, effectively disbanding it.
The national fraternity is investigating the recordings, Sigma Nu Executive Director Brad Beacham said in a statement Friday:
Sigma Nu officials received copies of recordings from the UCF police department. The words used by people in the recordings are disrespectful, despicable and vile. The Fraternity and University are investigating the recordings. Following the completion of the investigation, the Fraternity will take action as may be appropriate.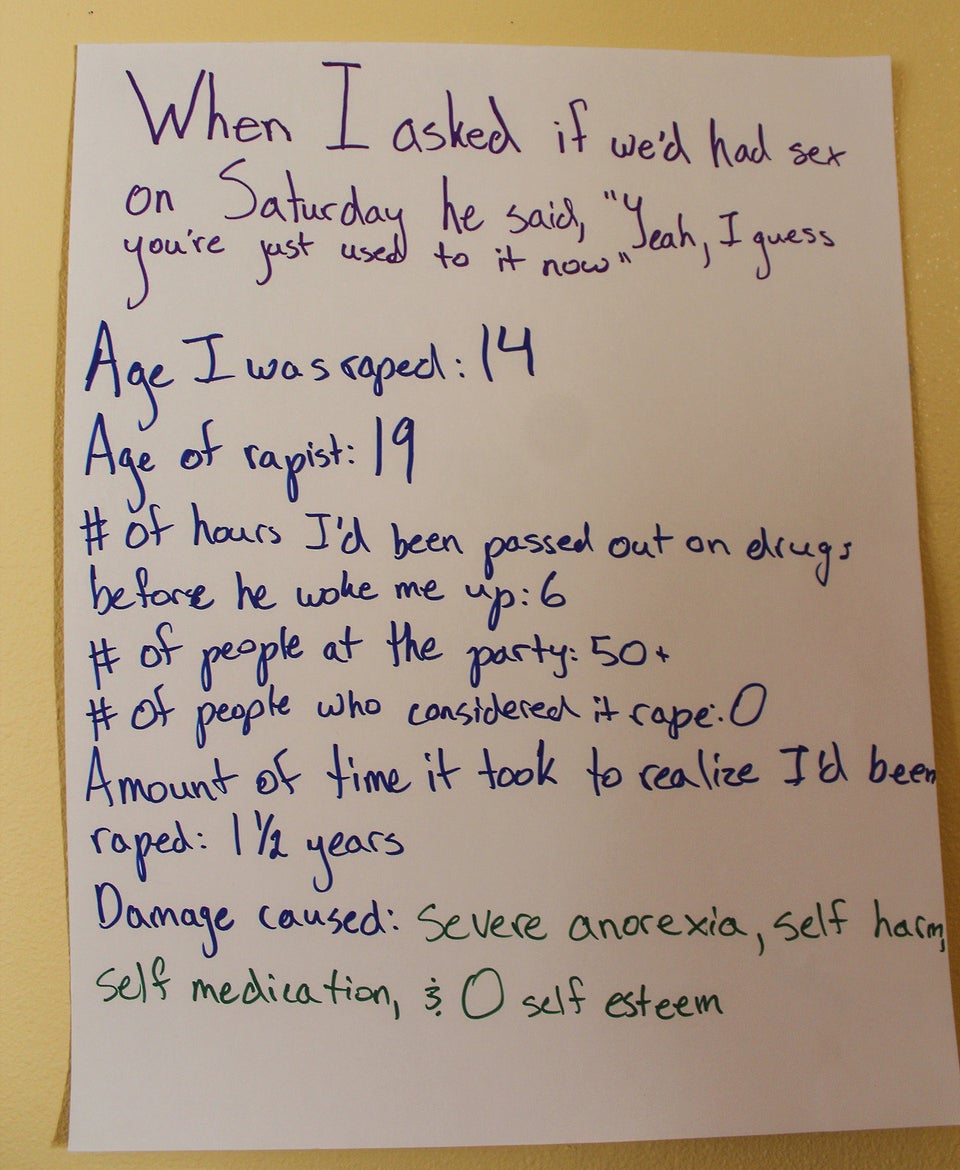 Images From 'Surviving In Numbers' -- A Project Highlighting Sexual Assault Survivors' Experiences
Popular in the Community