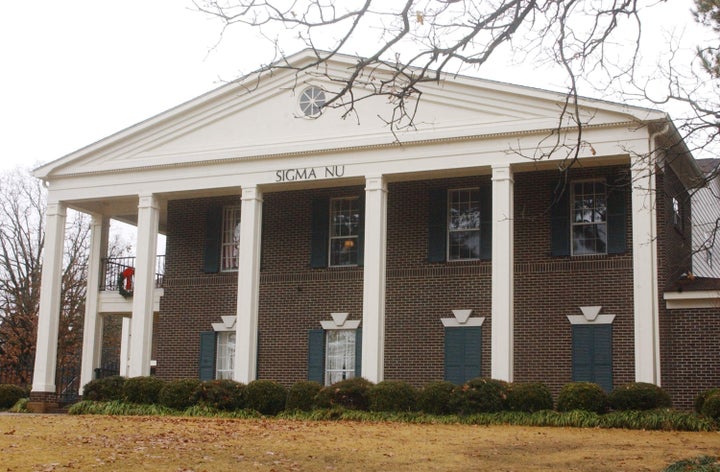 The North-American Interfraternity Conference has deleted a page on its website that attempted to promote federal legislation addressing campus rape by using statements from higher education groups that don't endorse a bill.
Under the Safe Campus Act, college students who are sexually assaulted would be forced to report their assaults to police in order for colleges to take any action on their cases. No other illegal behavior would face this same requirement.
The NIC, which represents 74 men's fraternities, has been engaged this year in lobbying for new rules on college investigations into cases of sexual assault involving students. The organization added several webpages on July 29 -- the day the Safe Campus Act was introduced in the House of Representatives -- including one intended to bolster public support for the bill.
That webpage used several statements from the American Council on Education, a top higher education group representing college presidents, criticizing regulations around campus rape. The NIC also cited a statement from the Association for Student Conduct Administration in which the group said it supports a college following a law enforcement request to wait on conducting a campus investigation if it would jeopardize a criminal inquiry.
But that page -- including the cached version -- has been taken down. An embedded version is below. The link now leads to an index page, with a "404" in the title of the webpage. An embedded version is below.
The NIC did not return request for comment.
When the Safe Campus Act was introduced, both the ASCA and ACE quickly distanced themselves from it.
Suggesting that the bill addressed issues raised by ACE "is simply speculation," the group said in July. An ACE spokeswoman said last week that the organization has not taken a position on the Safe Campus Act, and doesn't intend to.
She added on Monday that the organization did not ask the NIC to remove the website, and added ACE has "never had any conversations with them on any subject."
Requiring sexual assault reports to go to police before further action can be taken on campus would "create a chilling effect for our complainants" and lead to a "significant decrease in reporting" of campus rape cases, said Jason A. Casares, the organization's president-elect.
The NIC webpage also used comments from Foundation of Individual Rights in Education, a civil liberties group, and the American Council of Trustees and Alumni. Both organizations were cited as saying they favor pushing more sexual assault cases into the hands of police.
FIRE has supported the Safe Campus Act from the beginning, but it recommends changing the bill's language to allow colleges to issue nonpunitive accommodations even if an assault isn't reported to police. Essentially, FIRE proposes letting schools move class schedules and housing for alleged victims -- but not conduct a hearing and potentially punish a student accused of assault unless law enforcement is looped in.
ACTA has not explicitly endorsed the Safe Campus Act, but said in a statement it favors involving law enforcement in all cases.
"ACTA believes that sexual assault wherever and whenever it occurs requires serious legal response," the group said. "The Safe Campus Act is helping to draw attention within the legislative discussion to the essential role of the criminal justice system and the crucial need for due-process rights."
Popular in the Community