Fraternities get a bad rap. All it takes is a couple stories about some frat parties gone wrong, combined with pop culture images of Greek life like "Animal House" and "Old School," to make people think drinking and pranks are all brothers do. But we want to take a moment to recognize some truly awesome deeds frat brothers have committed in recent years.
Helping A Trans Brother Afford Surgery
Members of the Phi Alpha Tau fraternity at Emerson College raised money online to help cover the cost of a transgender brother's female-to-male gender confirmation surgery earlier this year. They originally aimed for $2,000, then found out they'd actually need $8,125. In the end, they collected $21,308 and donated the leftover funds to charity.
Playing Lasertag For Boston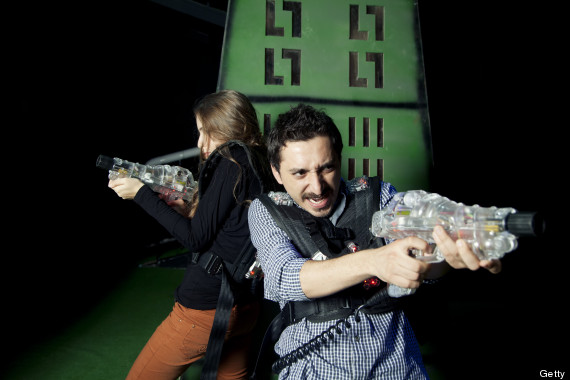 Lambda Chi Alpha at Boston University changed the focus of this year's fundraising laser tag tournament to help raise money for those affected by the Boston Marathon bombings.
Helping After Hurricane Sandy A lot of fraternities chipped in to raise money after Superstorm Sandy destroyed parts of the northeast.
Pushing To Not Use The 'R-Word'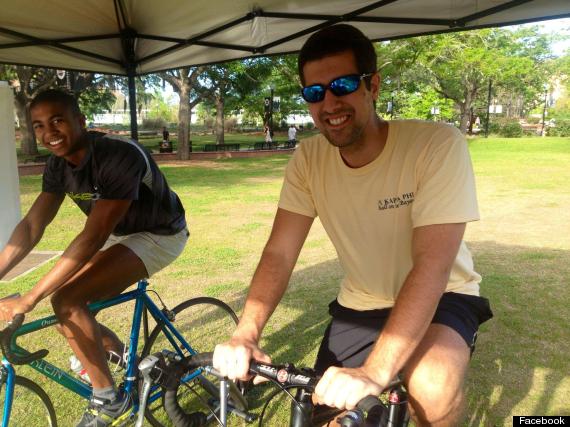 (Image via Facebook: Pi Kappa Phi @ FSU)
Florida State University's Pi Kappa Phi fraternity organized a philanthropic event in April where participants took turns pedaling stationary bicycles for 24 hours, all to raise money for a national charity serving people with disabilities called Push America. Brothers also asked people to sign a pledge to never use the word "retarded."
Starting Scholarships In Honor Of Trayvon The Delta Xi Lambda chapter of Alpha Phi Alpha, a black fraternity based in Orlando, Fla., joined with local businesses in August to fund $50,000 in college scholarships for students from slain Florida teen Trayvon Martin's high school. The money went to the Trayvon Martin Foundation, which will award it to four graduating seniors in 2014 from Dr. Michael M. Krop Senior High School in Miami, where Martin was enrolled at the time of his death.
Driving 2,330 Miles To Donate Supplies
CLARIFICATION: Language was added to clarify Delta Xi Lambda is a chapter of Alpha Phi Alpha, a black fraternity based out of Orlando, Fla.
Calling all HuffPost superfans!
Sign up for membership to become a founding member and help shape HuffPost's next chapter