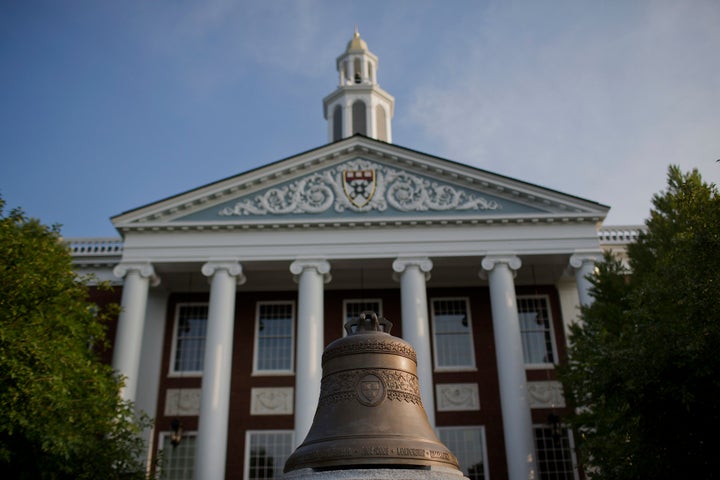 "While we understand and share Harvard's goals of creating a safe and equitable environment for students, we are discouraged and disappointed by the policy announced Friday, as it mistakenly assumes the way to achieve those ends is to punish students for participating in single-gender organizations," the groups said in their statement. The organizations co-signing it included the National Panhellenic Conference, the North-American Interfraternity Conference, the National Association of Latino Fraternal Organizations and the Association of Fraternity/Sorority Advisors. The NIC represents men's fraternities, including traditionally black groups.
On Friday, Harvard said a policy starting in fall 2017 would block students who join unrecognized single-sex groups from holding leadership positions in student government and athletic teams, or getting an endorsement from the college for prestigious scholarships.
The new policy is meant to force Final Clubs -- which are essentially Harvard versions of fraternities -- to go co-ed. However, the policy goes after any unrecognized single-gender social organization, which ensnares actual fraternities and sororities as well, since Harvard does not recognize them.
"While we support efforts to forcefully address sexual assault on every campus, punishing women for being members of single-gender organizations is not the answer," Dani Weatherford, executive director of NPC, said in a statement Monday.
Francisco Lugo, commissioner of member services for NALFO, said Harvard's policy will punish students in culturally based fraternities and sororities.
"Our organizations provide a powerful experience for underrepresented students, and if Harvard is seeking to make campus more inclusive and equitable, removing opportunities for these students goes directly against that goal," Lugo said in a statement.
"While a combination of student debate, positive peer pressure, problem solving, and some element of public shaming could have encouraged social clubs to recognize and take ownership for their part in questionable and/or harmful practices," wrote Harvard alumna and Kappa Kappa Gamma member Catherine Katz on Medium, "administrators missed a significant opportunity to put their own educational principles in practice."
The Foundation for Individual Rights in Education, a civil liberties group, has also critiqued Harvard's decision, comparing it to 1950s-era blacklisting of communists.
Related
Popular in the Community