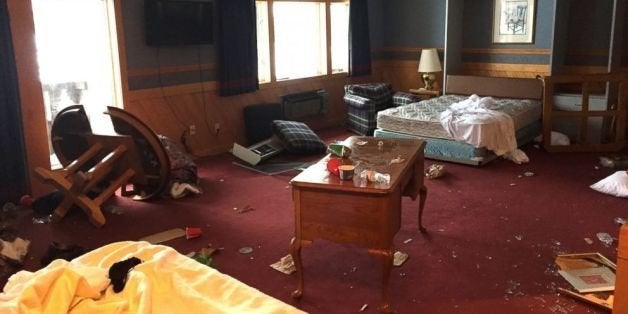 Six University of Michigan Greek organizations are now suspended due to their involvement in vandalism of two ski resorts, the school confirmed this weekend.
The fraternities Sigma Alpha Mu, Pi Kappa Alpha and Chi Psi and sororities Sigma Delta Tau, Delta Gamma and Alpha Phi were each suspended by their national organizations relating to reported vandalism to resorts in Michigan over the January 17th weekend.
"The behaviors are a contradiction of what it means to be in and of a community, and we do not believe that being away from campus is a license to act in destructive and irresponsible ways," E. Royster Harper, vice president for student life, said in a statement. "The university is investigating this fully and those responsible will be held accountable. It is especially disappointing since this behavior does not reflect the broad majority of U-M students who participate in Greek Life and compromises the many valuable contributions these student organizations provide."
The Boyne Highlands Resorts expects the total cost for their damage to be close to $20,000, ABC News reports.
"This terrible incident has been widely publicized across the nation, and rightly so: it was an act of shocking disrespect. We, as leaders and Greeks at the University of Michigan, do not tolerate these kinds of acts, nor do we let such behavior fall under the radar," said UM student president Bobby Dishell, Interfraternity Council president Alex Krupiak and Panhellenic Association president Maddy Walsh in an open letter apologizing for the incidents.
Popular in the Community