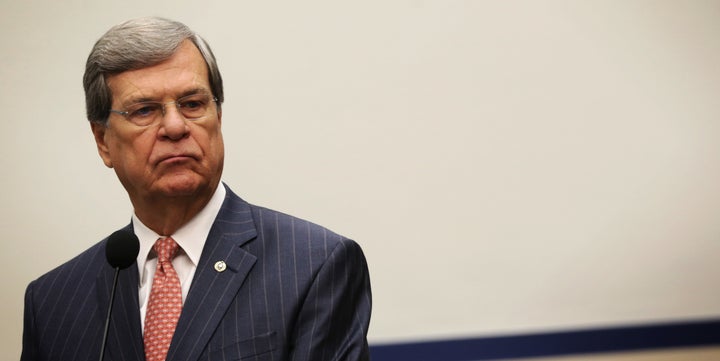 National fraternity and sorority groups have hired former Sen. Trent Lott (R-Miss.) to lobby for legislation that would prevent colleges from punishing certain students accused of sexual assault.
Lott is among a group of lobbyists who have collected $140,000 from the "Safe Campus Coalition" so far this year, according to congressional disclosure filings. The coalition is made up of the National Panhellenic Conference, North American Interfraternity Conference (NIC), Kappa Alpha Order, the Alpha Tau Omega fraternity and the Sigma Nu fraternity.
The lobbyists are helping the groups push for the Safe Campus Act, which would restrict colleges from punishing students for sexual assault unless the police are also involved. Other illegal behaviors -- such as theft or physical assault -- would not be held to this requirement. The proposal is uniformly opposed by advocacy and activist groups that work with rape victims.
The filings indicate that Lott, now a counsel at the Squire Patton Boggs firm, registered to lobby with the Safe Campus Coalition on April 24. The Safe Campus Coalition has also hired Lott's colleague Kevin O'Neill, an attorney at Squire Patton Boggs and executive director of the Fraternity and Sorority Political Action Committee.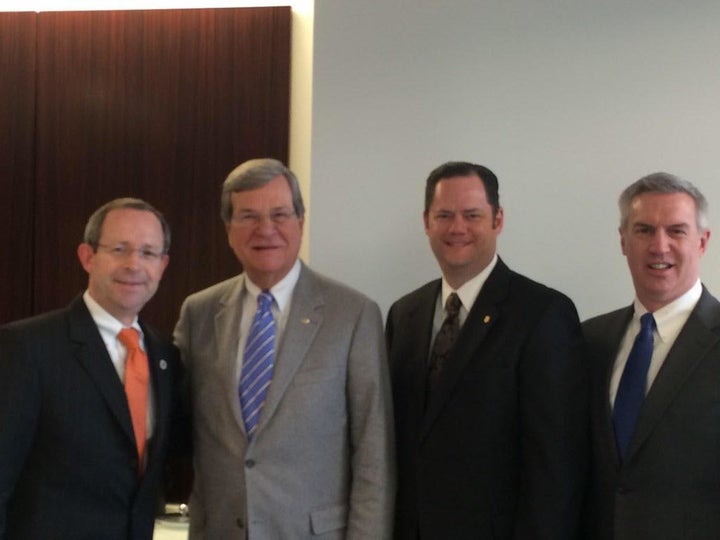 The legislation is sponsored by Reps. Matt Salmon (R-Ariz.), Kay Granger (R-Texas) and Pete Sessions (R-Texas).
"Ensuring equal justice under law for rape victims is a priority of Congressman Salmon's and he serves as member of the Higher Education subcommittee which oversees these issues," said Tristan Daedalus, a spokesman for Salmon. "He's grateful for the comments and suggestions received from many individuals and groups that have an interest in solving this important issue."
Sessions' office said the congressman has "for years worked with stakeholders both inside and outside of the Greek community to improve campus safety for all college students," and the Safe Campus Act reflects that.
The Texas lawmaker has been the Chair of the Capital Fraternal Caucus for multiple years, and is a regular recipient of campaign contributions from the Fraternity and Sorority Political Action Committee, according to campaign finance disclosures.
NIC, NPC and the heads of Sigma Nu, Kappa Alpha Order and Alpha Tau Omega did not respond to requests for comment.
Matt Gregory, associate dean of students at Louisiana State University and a former policeman, said it was "short-sighted" to require alleged victims to report to police before schools can take action.
"We on campuses have obligations -- not three months from now, not tomorrow, the minute we hear about a report," Gregory said. "That's what keeps me up at night."
Jason Casares, director of student ethics at Indiana University and president-elect of the Association for Student Conduct Administration, said the bill would prevent students from reporting to their universities.
"I always ask students about an option to report to the police, and many respond that 'If I had to report to police, if I knew it was a requirement, I would not be here,'" Casares said.
Along with the requirement to notify police before schools can investigate sexual assaults, the bill would allow schools to use whatever standard of evidence they choose in campus adjudications. Currently, when a college holds a hearing to determine if a student accused of sexual assault violated the code of conduct, it's obligated by the U.S. Department of Education to use the "preponderance of evidence" standard. Under this standard, an adjudicator must be 51 percent or more certain the accused is guilty, making it more likely that the student will be found in violation.
In a February phone call, fraternity leaders expressed a desire to strengthen the preponderance of evidence standard. NIC Chairman Buddy Cote suggested the standard should be raised to "beyond a reasonable doubt," or 99 percent certainty, the same level as criminal trials.
Fraternity groups boasted that the legislation would address concerns from university professionals groups, and the National District Attorneys Association has said it supports the bill. However, several prominent higher education organizations distanced themselves from the Safe Campus Act immediately after it was introduced.
The VTV Family Outreach Foundation, a campus safety group started by the families of victims of the Virginia Tech massacre, decided in late September to formally oppose the bill.
The group had previously said it hoped to work with Salmon's office to rework the legislation, and maintains that it is interested in doing that. But VTV Foundation said it's now officially opposed to the "compulsory process outlined in the bill," and is worried about the proposal to allow schools to change the standard of proof in campus adjudications.
"We also recognize [Salmon's] goal of ensuring that there is due process for the accused, but as introduced the Safe Campus Act would allow institutions to set any standard of proof, whether it be very high or low," said S. Daniel Carter, director of VTV Foundation's 32 National Campus Safety Initiative. "The preponderance of the evidence standard affords significant protections while not making it more difficult than necessary to provide justice on campus."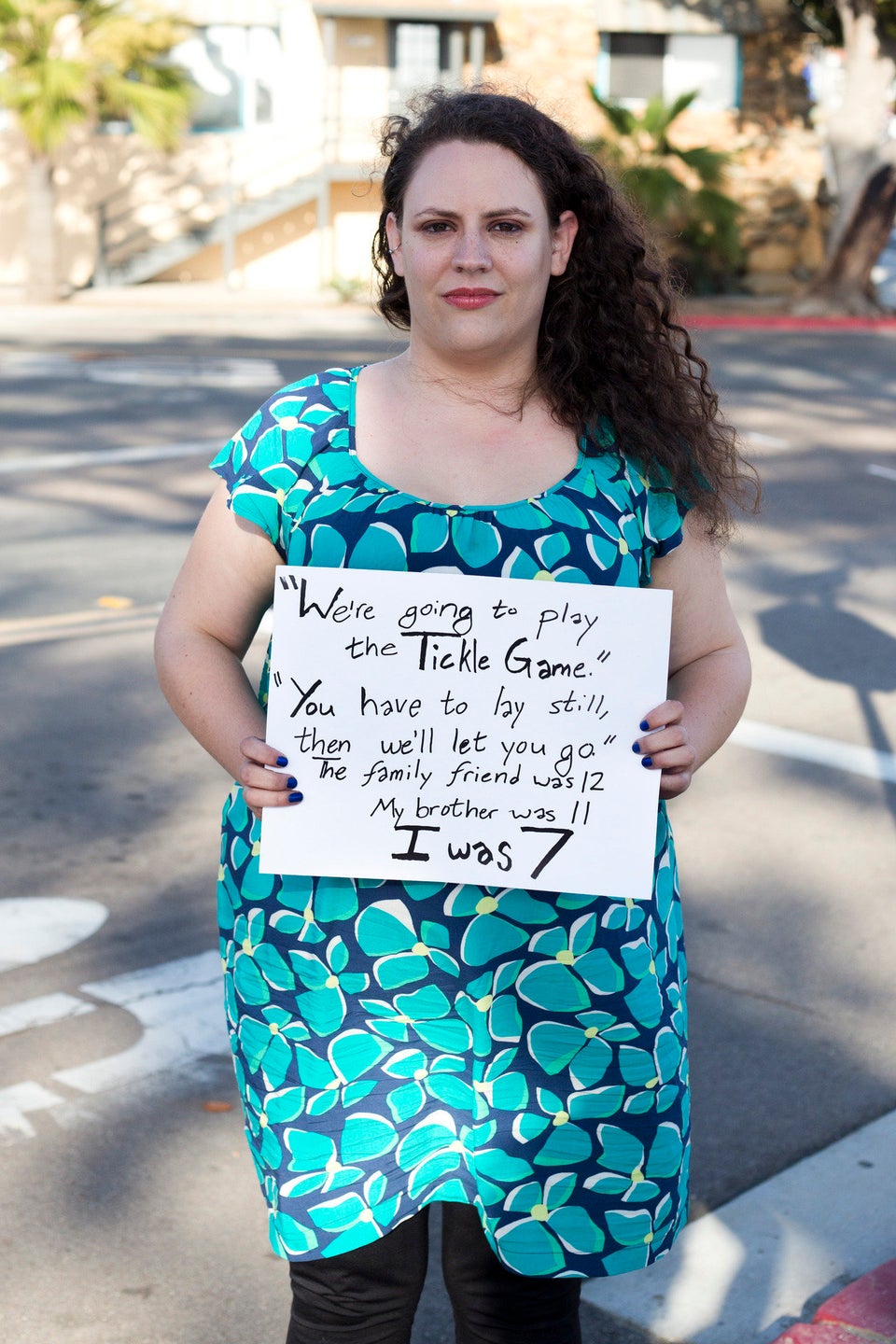 40 Powerful Images Of Surviving Sexual Assault
Popular in the Community