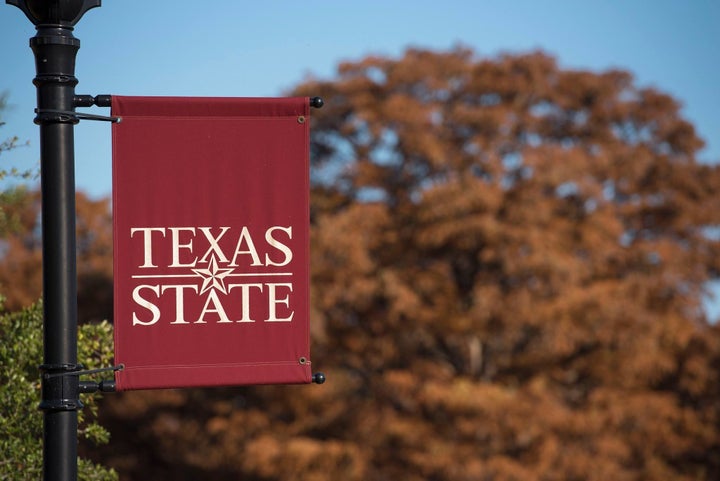 Matthew McKinley Ellis, who was pledging to the university's Phi Kappa Psi chapter, was found at the Millennium Apartments, less than two miles from the Central Texas campus, after 11 a.m. Monday.
According to university officials, Ellis had attended an off-campus event hosted by members of the fraternity Sunday night. The University Star, Texas State's student newspaper, reported that Ellis died following his fraternity initiation.
Ellis, a native of Humble, Texas, was a sophomore transfer student who lived on campus.
Based on interviews with people who were with Ellis on Sunday and Monday, investigators believe that alcohol may have been a factor in his death, but toxicology results from the autopsy aren't expected for six to eight weeks, according to Houston's NBC affiliate, KPRC 2.
Trauth added that she was suspending all Greek fraternity and sorority activities while the university completes a review of the Greek system. After the review, Joanne Smith, vice president for student affairs, will recommend which fraternities and sororities can be reinstated.
Florida State University suspended its Greek life activities after Andrew Coffey, a 20-year-old Pi Kappa Phi pledge, was found unresponsive and later pronounced dead following an off-campus party hosted by the fraternity earlier this month.
The cause of Coffey's death is still undetermined, pending the autopsy, but police believe alcohol may have played a role in his death. Pi Kappa Phi ousted its Florida State chapter following the incident.
Tim Piazza, 19, died in February after reportedly drinking at least 18 drinks within 90 minutes and falling down stairs during a pledge event for Penn State University's Beta Theta Pi chapter. Penn State closed the fraternity following Piazza's death.
Prosecutors in Pennsylvania filed charges against 17 individuals involved in Piazza's death, ranging from involuntary manslaughter to hazing and furnishing alcohol to minors.
Related
Popular in the Community