Fraternities and sororities have their own lobbying group on Capitol Hill, fighting for tax breaks for frat houses and opposing an anti-hazing measure, Bloomberg News reports.
The Fraternity and Sorority Political Action Committee, or FratPAC, spent $466,000 in the 2012 election cycle, up from $404,000 in the 2010 cycle, according to OpenSecrets.org. The majority of those donations went to Republican candidates for Congress.
Another goal of this spending? "We thought it important that government have more Greeks," Kevin O'Neill, executive director of FratPAC and a partner in the law and lobbying powerhouse Patton Boggs, told ABC News.
Once upon a time, fraternities were well represented among members of Congress. But these days, O'Neill said, only 27 percent of senators and representatives have pledged a fraternity or sorority.
One follows FratPAC's logic. Two-thirds of the lawmakers who received its donations in 2012 co-sponsored a bill to allow tax-deductible gifts to renovate Greek houses, Bloomberg reports. Eve Riley, former chairwoman of the National Panhellenic Conference, said it was about safety, installing fire sprinklers and such to get the houses up to code.
But Bloomberg writes that FratPAC was powerful enough to at least stall another safety effort: federal anti-hazing legislation from Rep. Frederica Wilson (D-Fla.).
Harrison Kowiak, a Florida native who attended Lenoir-Rhyne University in North Carolina, was beaten to death by members of the Theta Chi fraternity in a 2008 hazing episode. His mother, Lianne Kowiak, pushed for anti-hazing legislation at the state and federal levels following his death.
"I am not the type of person who says 'eye for an eye,' but I do feel like lessons need to be heard," Kowiak said on HuffPost Live Thursday.
But Wilson has never introduced the bill.
Research from the University of Maine concluded that 55 percent of college students involved in clubs, teams and other organizations experience hazing. Among members of social fraternities and sororities, 73 percent are hazed.
Bloomberg found that since 2005, 59 students have died in incidents involving fraternities, with half of those deaths alcohol-related. In 2012 alone, 10 students died, which Bloomberg reports constituted the most fatalities "in at least a decade."
O'Neill and Pete Smithhisler, president and CEO of the North-American Interfraternity Conference, told ABC they are opposed to hazing. However, O'Neill said, some proposed legislation does not distinguish among different kinds of hazing.
"You want to deal differently with the small infractions than with the big," O'Neill said.
Wilson, for her part, told Bloomberg there were "hiccups" in the not-yet-existing bill she'd like to fix.
Related
Before You Go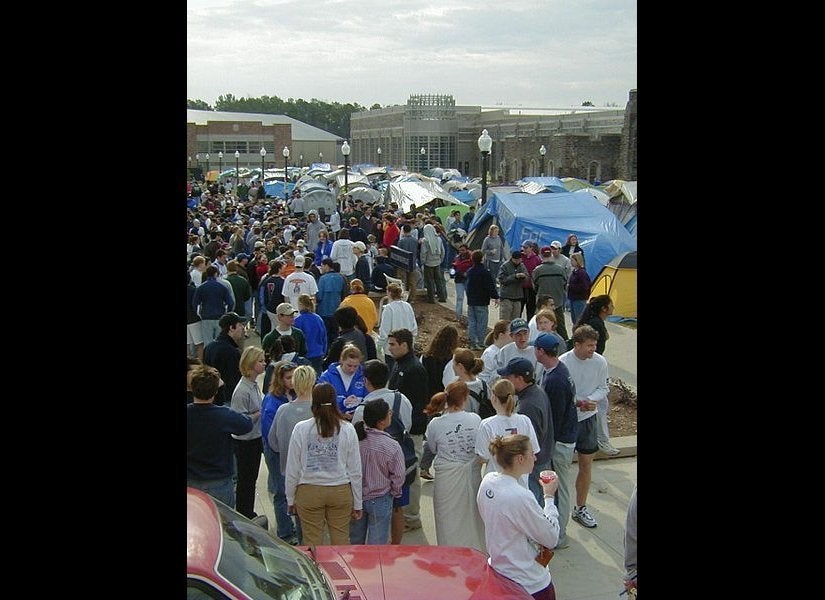 Town-Gown Relations are Strained
Popular in the Community