When you're known as "Percilla the Monkey Girl" or "Julia the Baboon Lady," your life is anything but ordinary.
Part of the allure for these women in these show was taking control of the word "Freak," turning it from an insult into a badge of honor -- the right to be be different.
Check out photos of many of these ladies below as you listen to our guests. Many of the woman below were sideshow stars. Other starred in movies and plays that borrowed heavily from that tradition. It's an art form that is a curious reflection of American tastes and obsessions as it has evolved.
Also, check out the Morbid Anatomy Museum. It's one of our favorite spots in Brooklyn. And thanks for listening.
LOOK: Freaky Girls of the American Sideshow
Julia Pastrana, circa 1855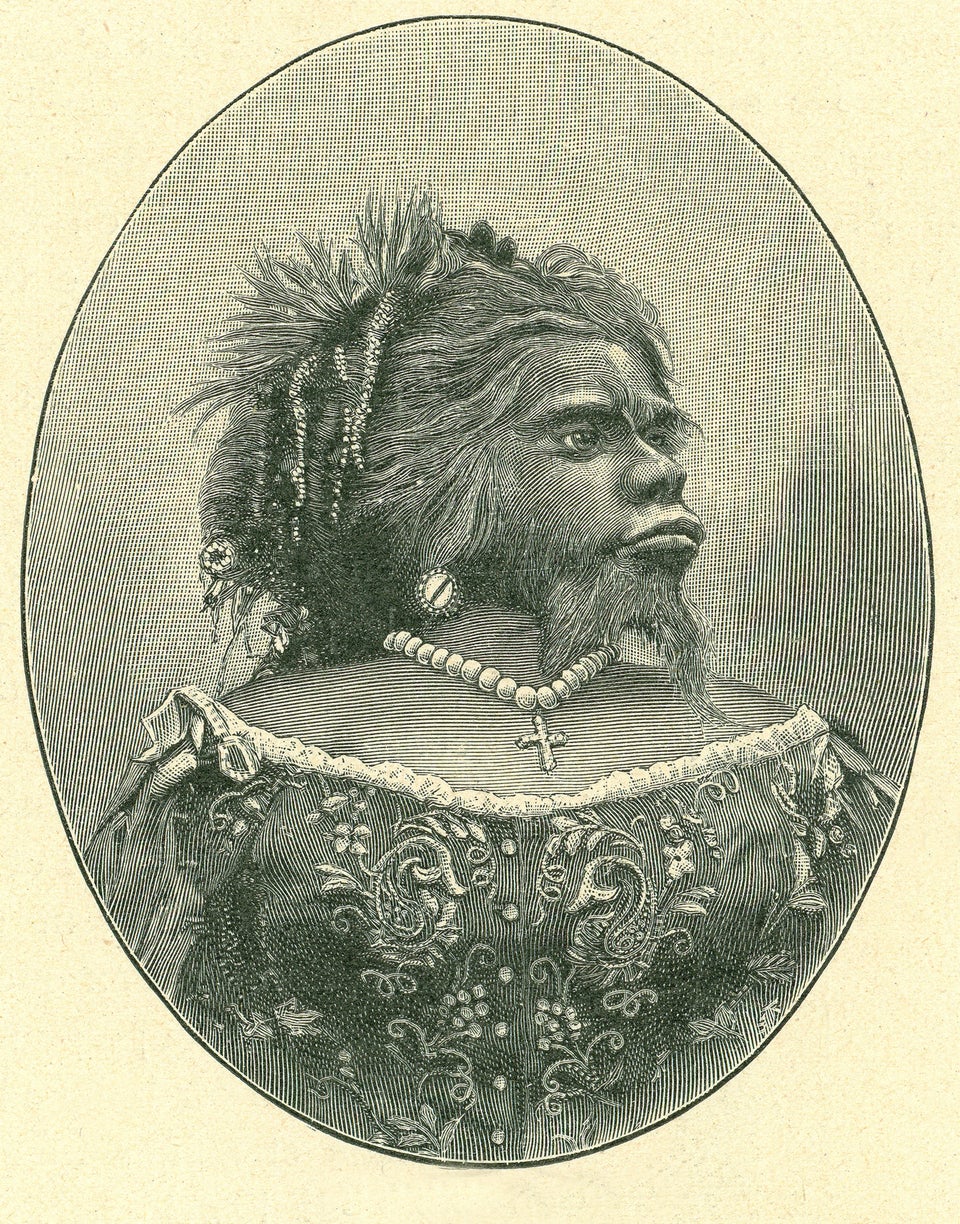 UniversalImagesGroup via Getty Images
Lady Aye, New Orleans, 2015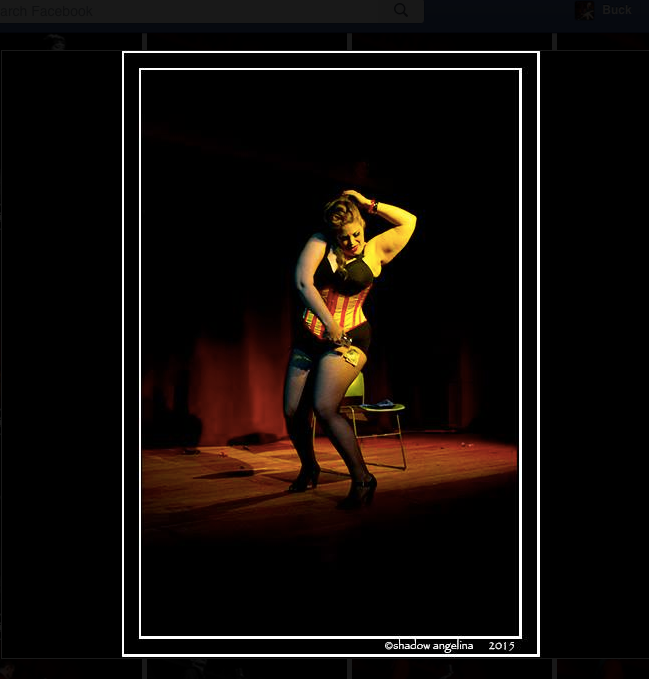 The Circus of Horrors, 2009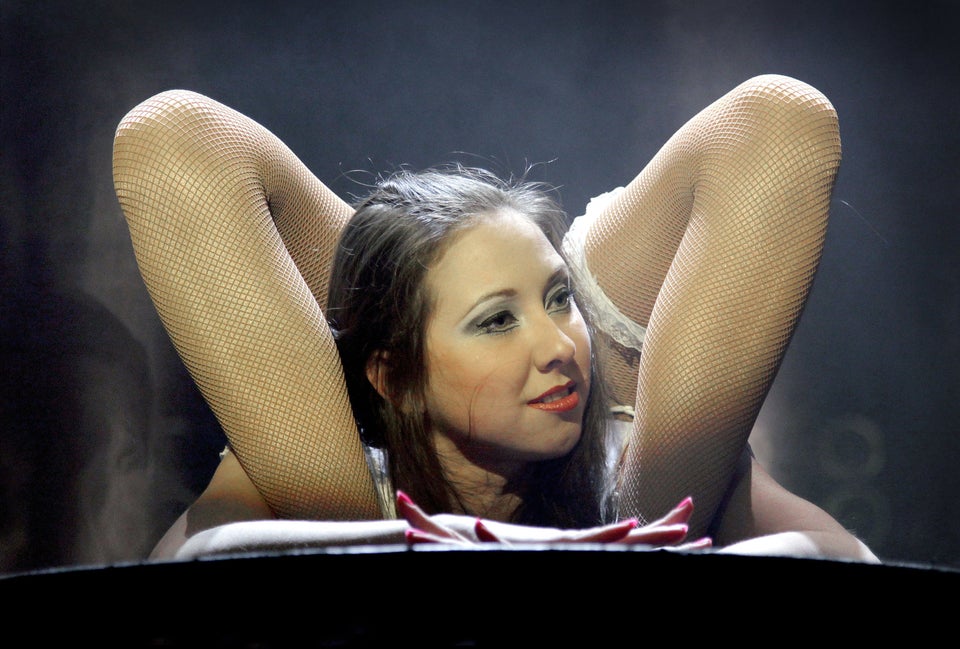 sarahphotogirl via Getty Images
The FreakShow Deluxe, 2015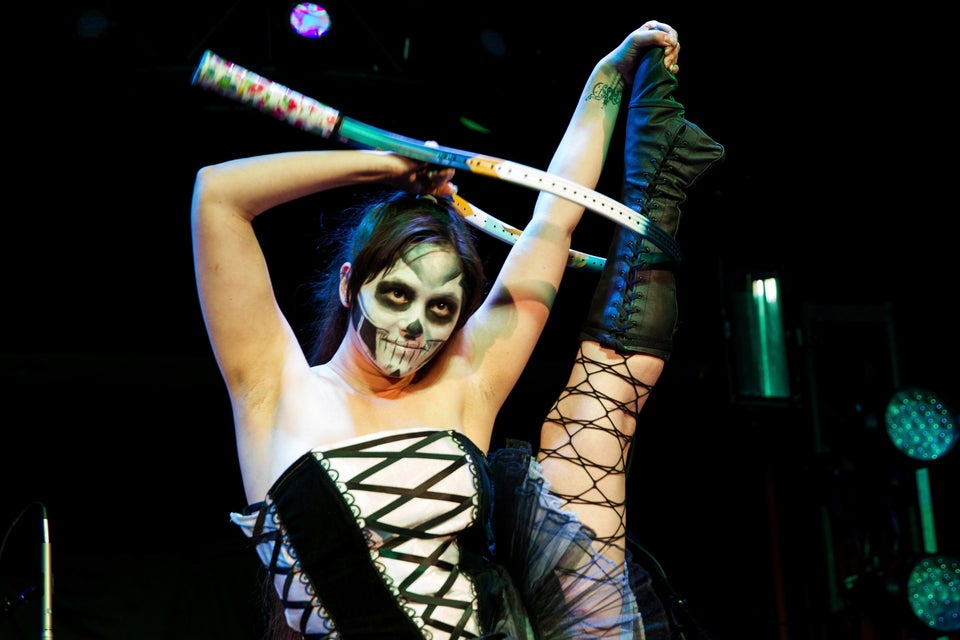 Miikka Skaffari via Getty Images
Hilton Sisters' 17th Birthday Party, 1925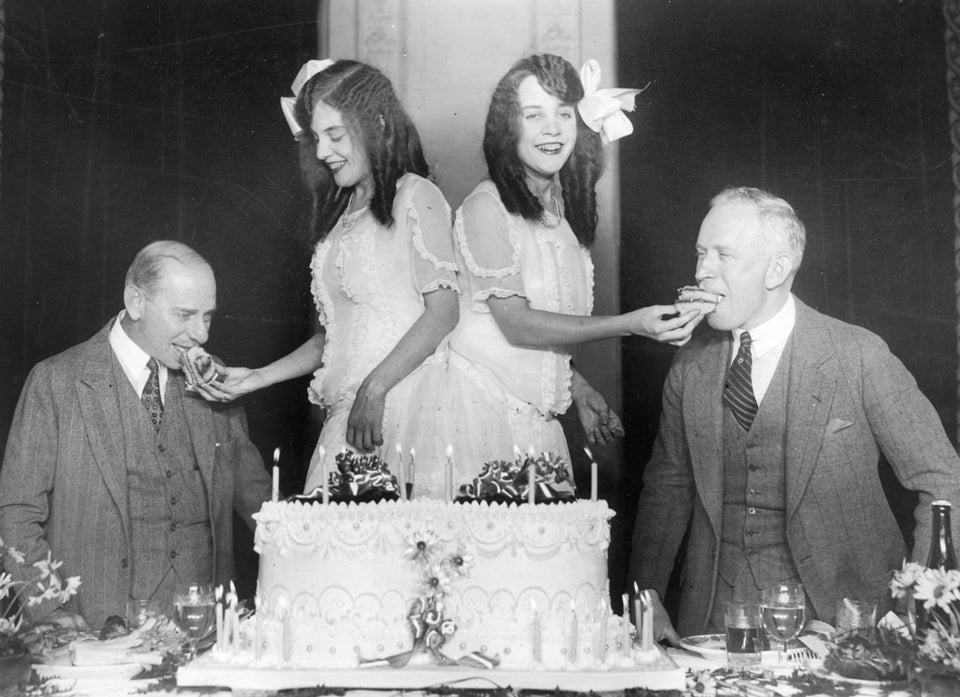 Visual Studies Workshop via Getty Images
Emily Padgett and Erin Davie in "Side Show"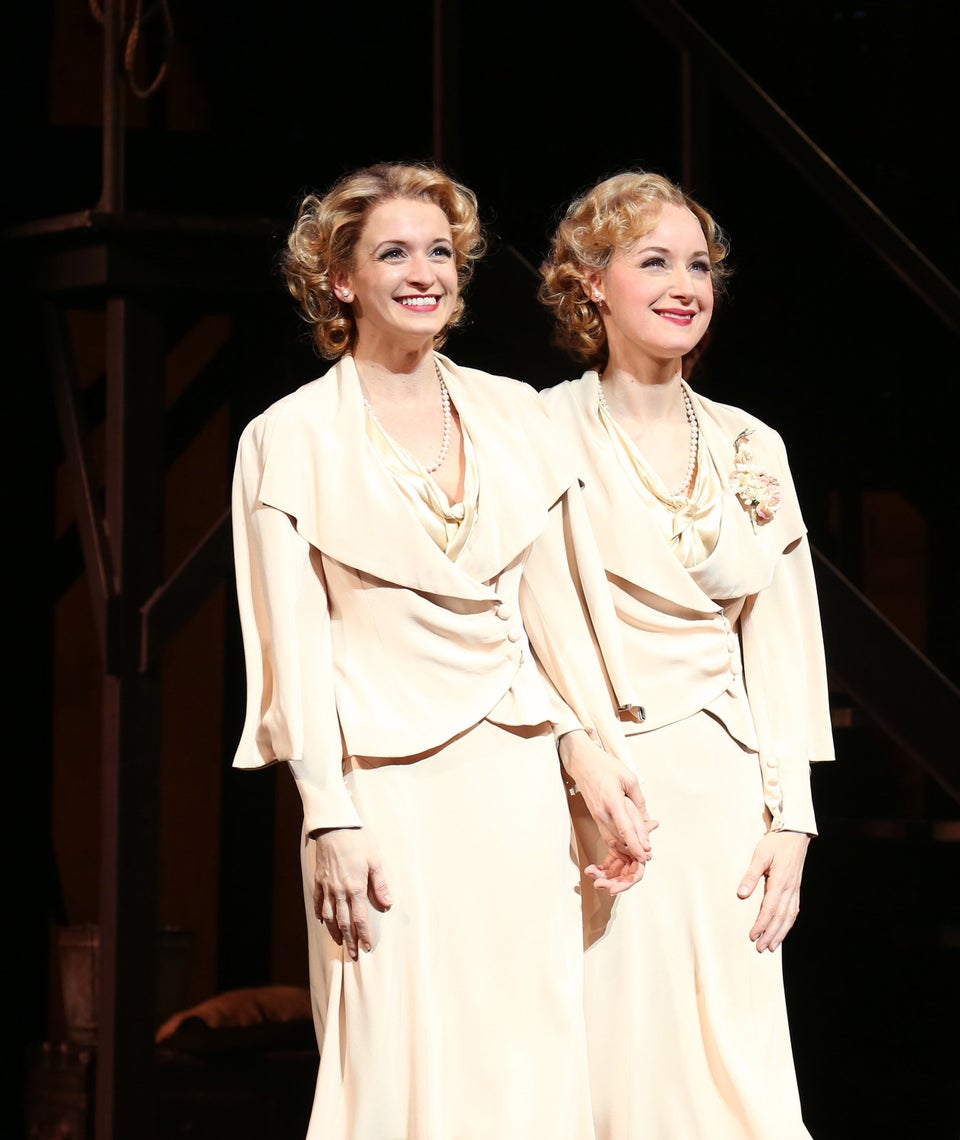 Walter McBride via Getty Images
Josephine-Joseph, in "Freaks"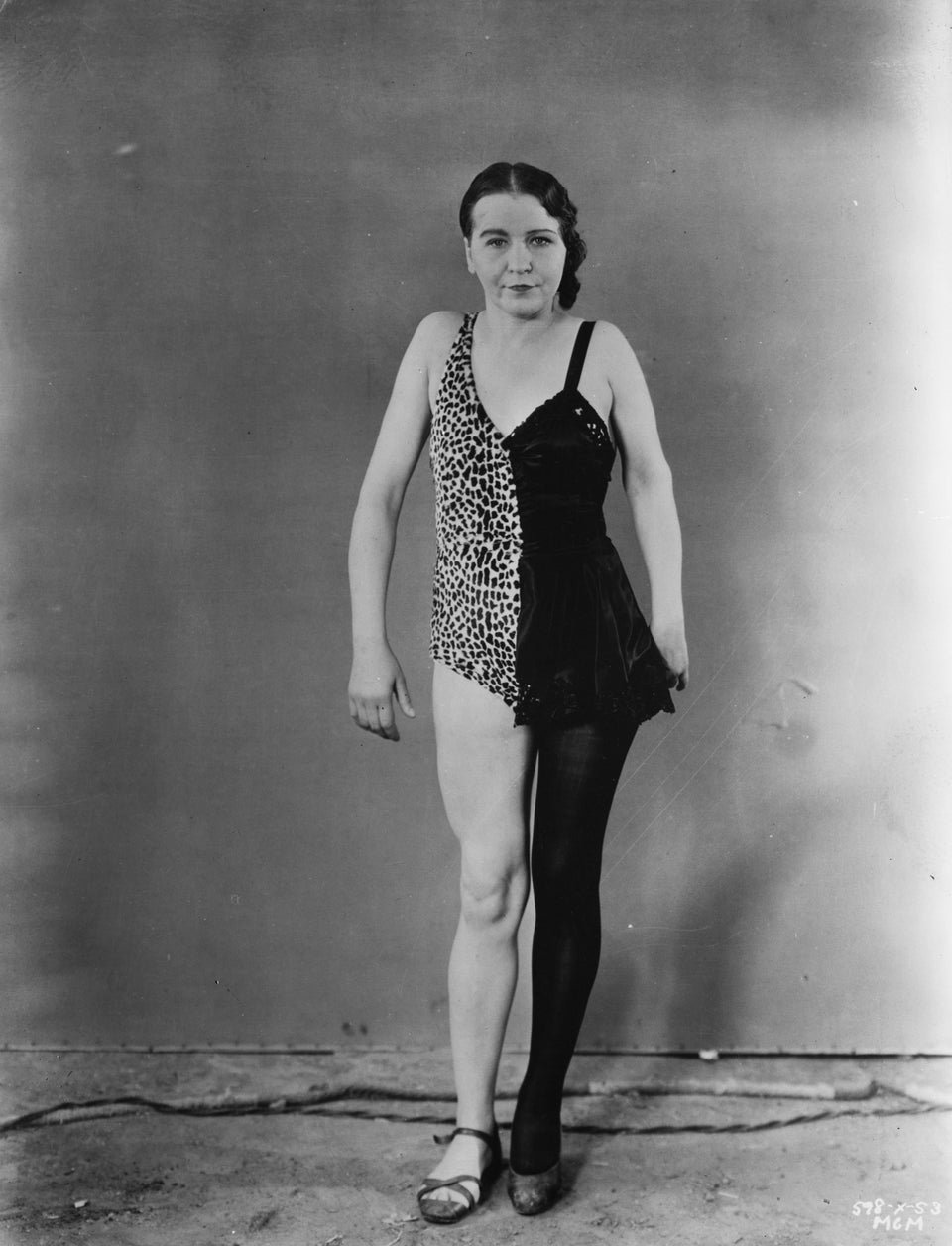 Fox Photos via Getty Images
Todd Browning's "Freaks," 1932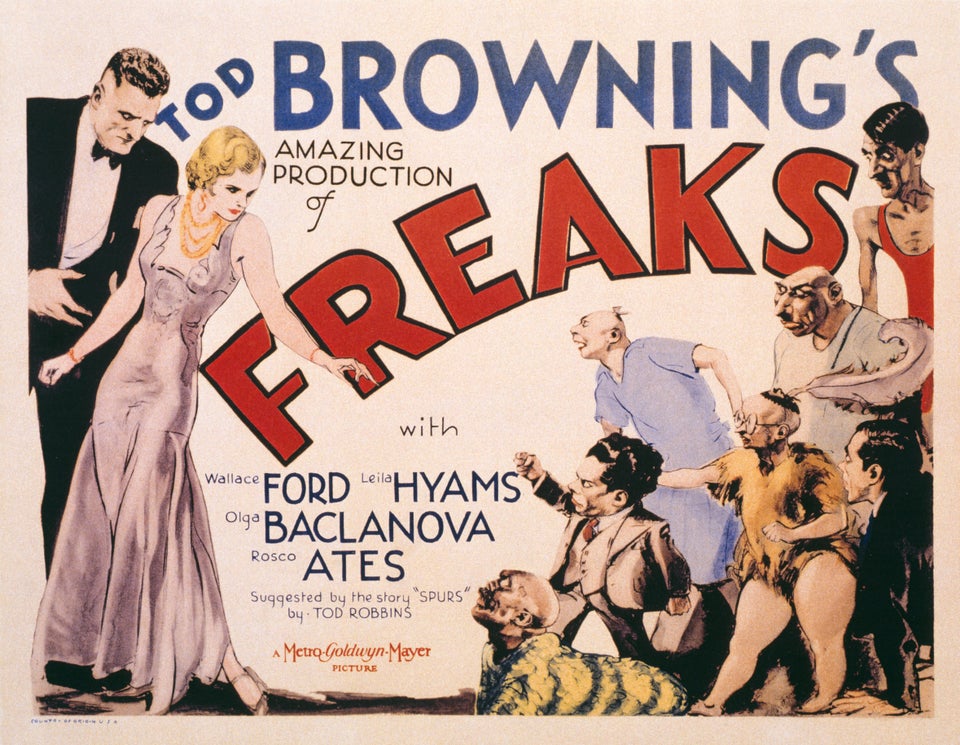 Movie Poster Image Art via Getty Images
Pig-Faced Lady, 19th Century Victorian Freakshow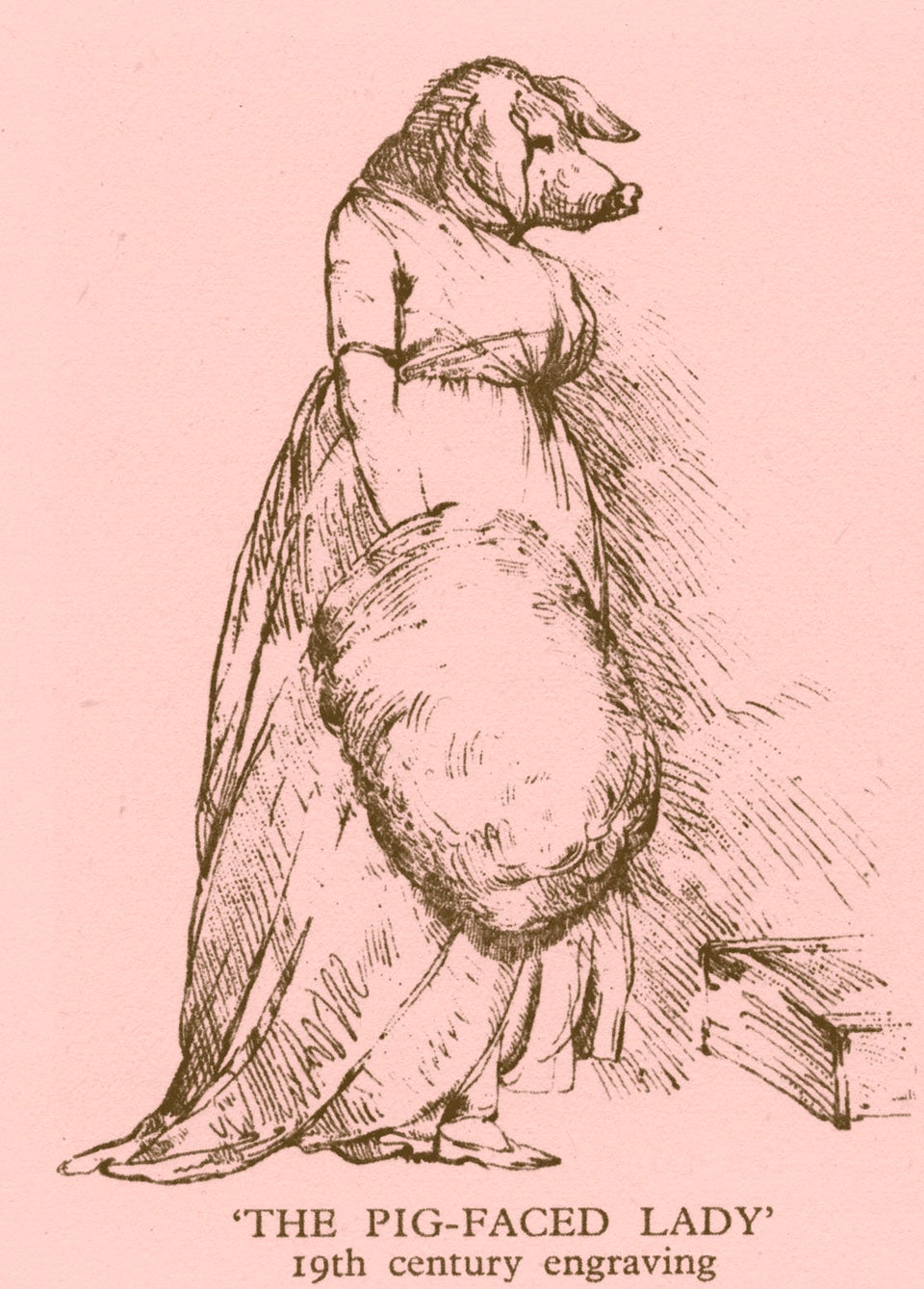 Culture Club via Getty Images
Trashique D' Lamour, Tinderbox Circus Sideshow, 2013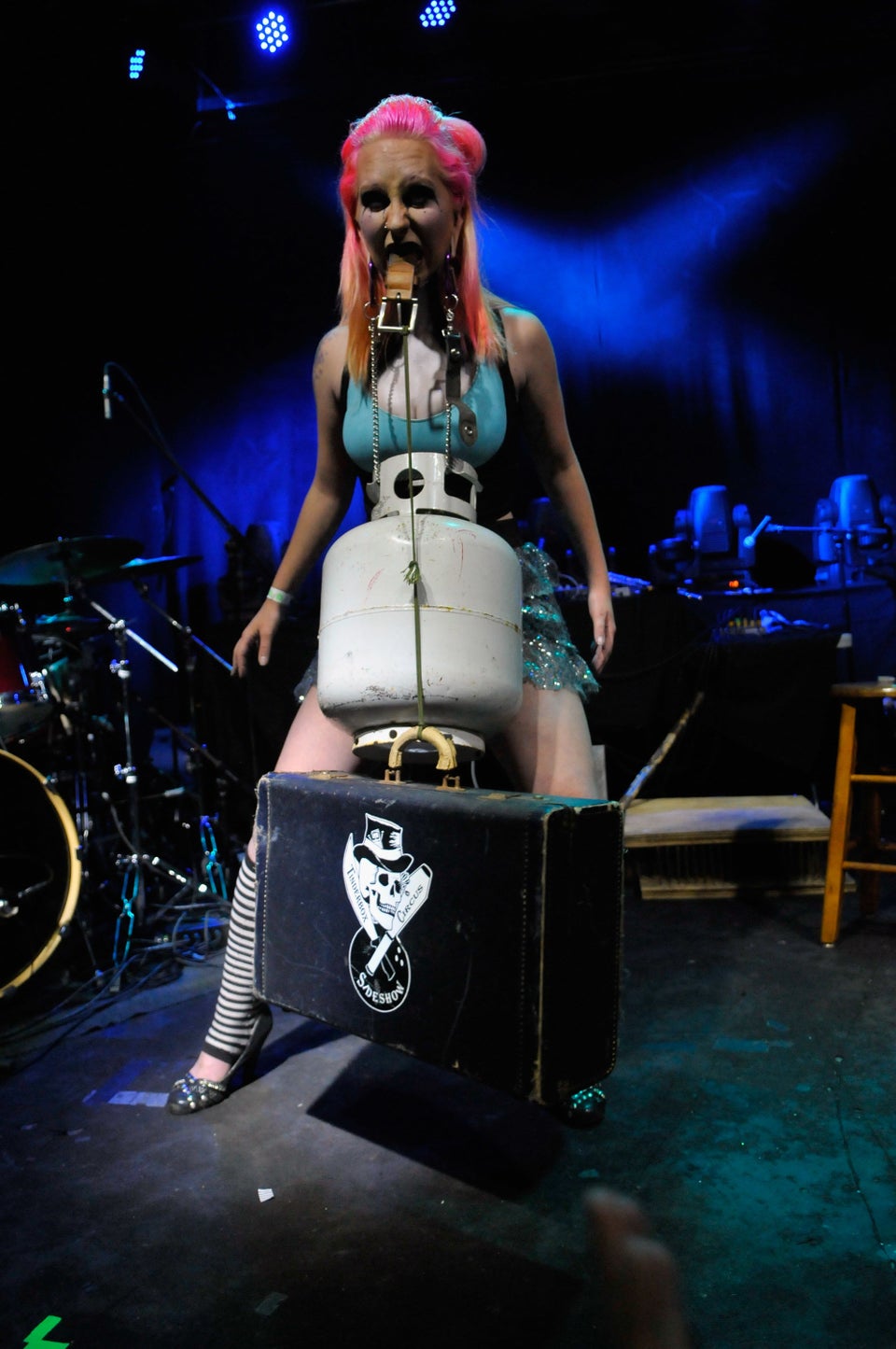 Stephen J. Cohen via Getty Images
World's Shortest Woman Jyoti Amge at 18
Giantess Sandy Allen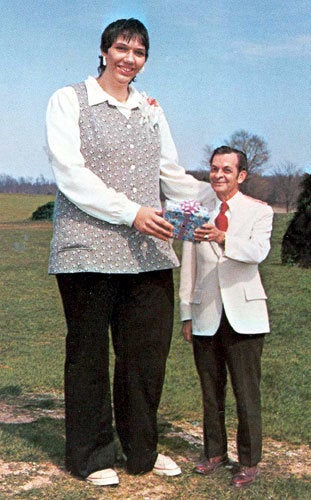 John Allen/Cast A Giant Shadow
Jessa "The Bearded Lady" in AMC's "Freakshow"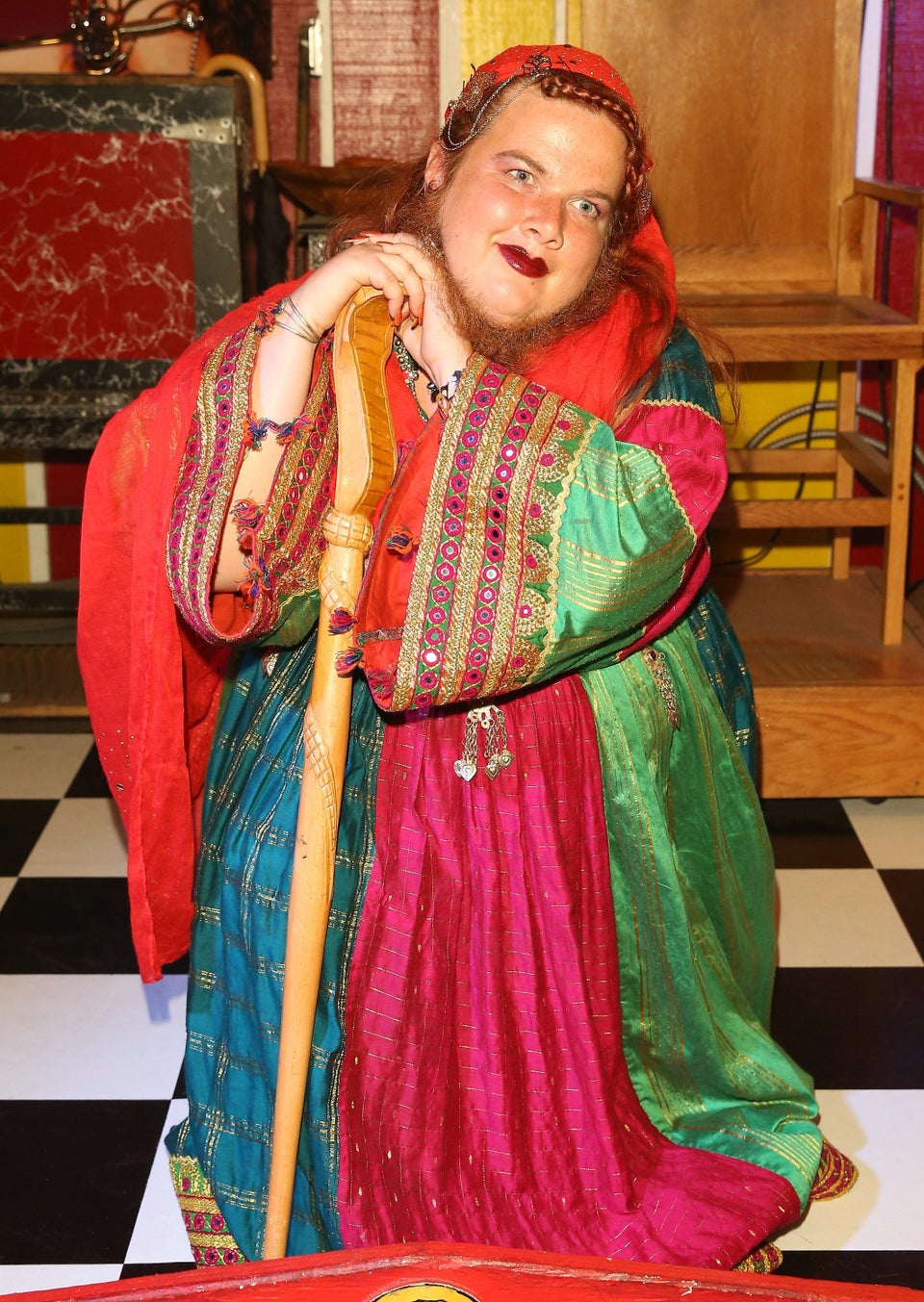 JB Lacroix via Getty Images
JoAnn the Double Sex Wonder in Abingdon, Virginia, 1967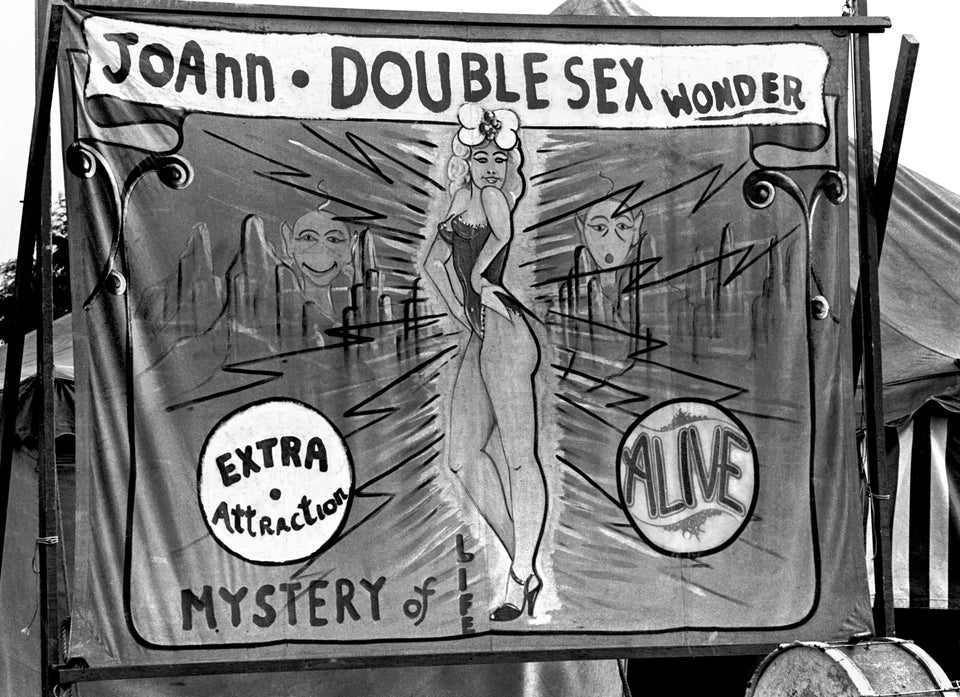 Robert Alexander via Getty Images
Kali Von Wunderkammer, "Storyville Rising"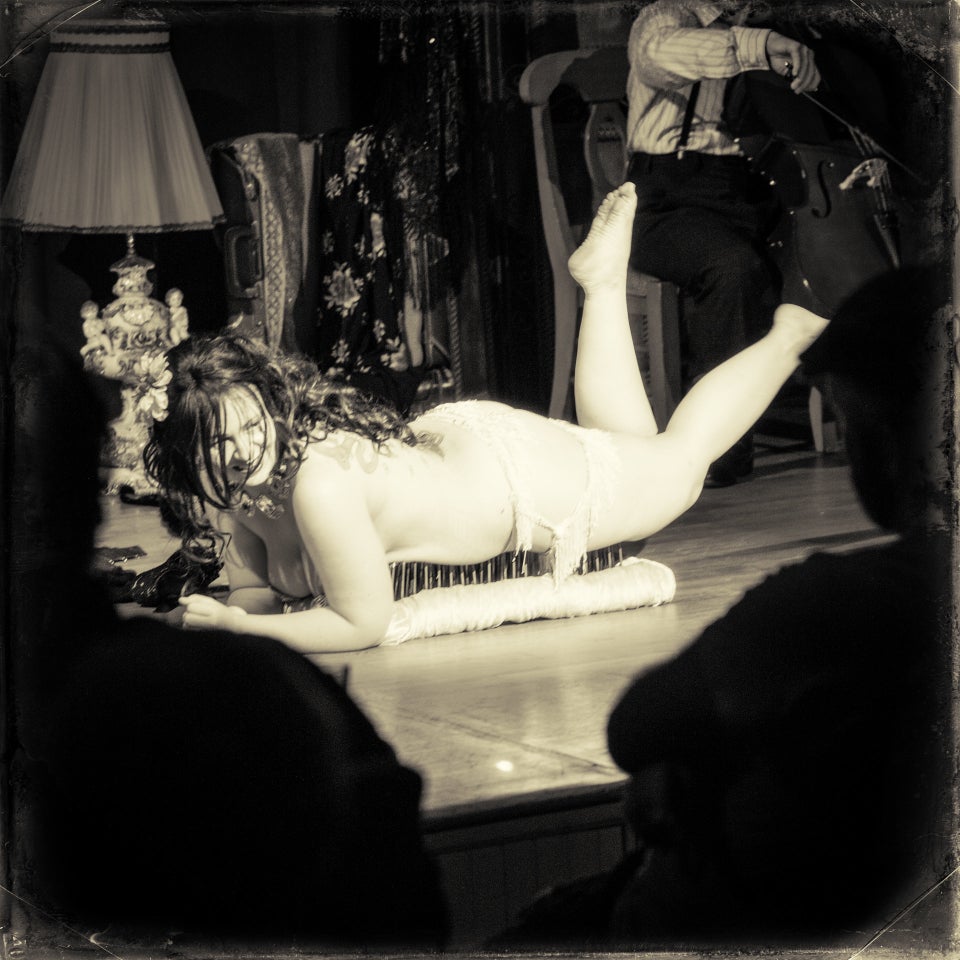 Alex Doll, Sideshow Scribe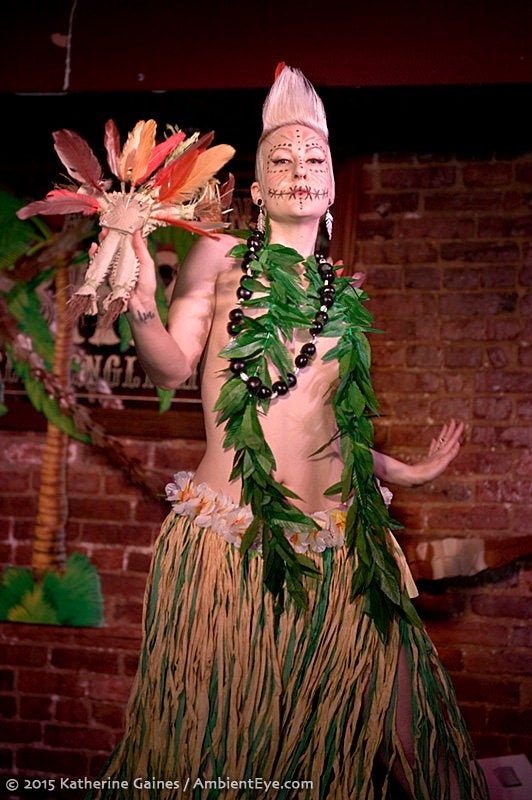 Katherine Gaines/ AmbientEye Photography
Gala Of Union Artists In Paris , 1975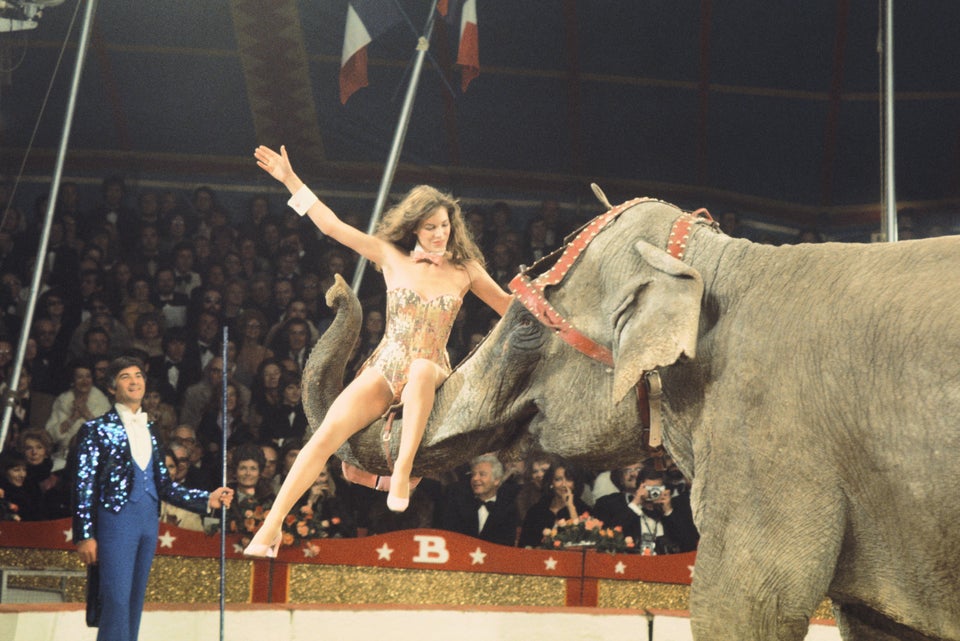 Keystone-France via Getty Images
Married Giants, Ringling Brothers Barnum & Bailey Circus 1930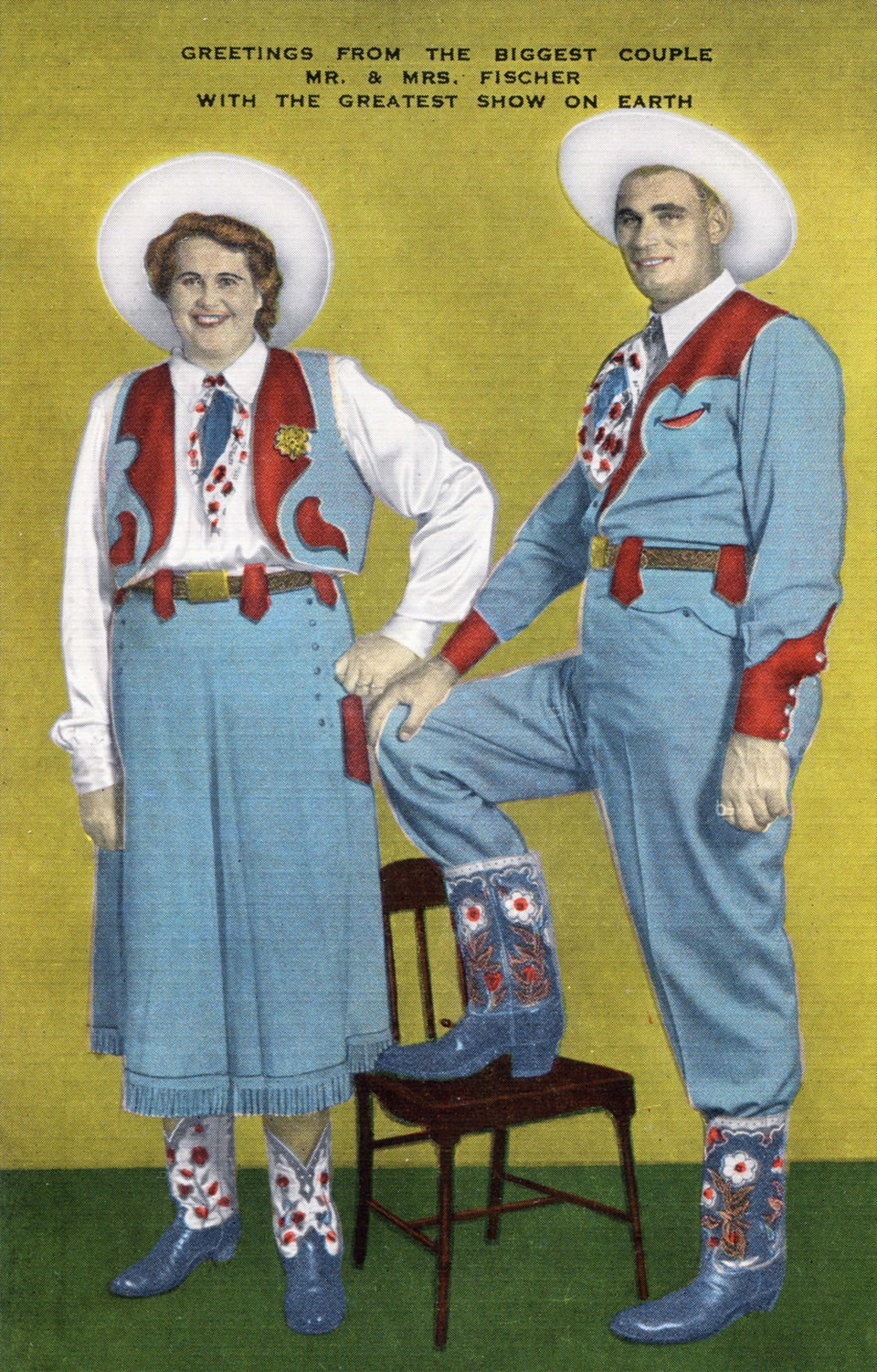 Transcendental Graphics via Getty Images
Reggie Bügmüncher Olde City Sideshow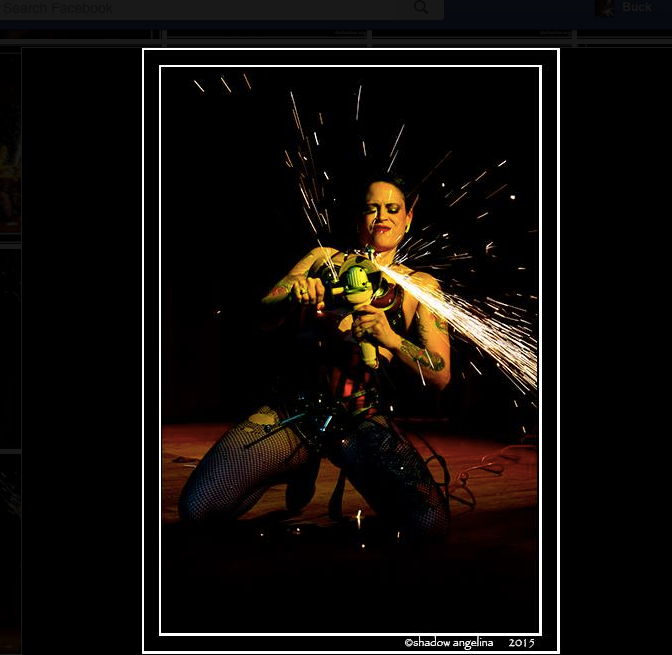 Asia Ray In AMC's "Freakshow," 2014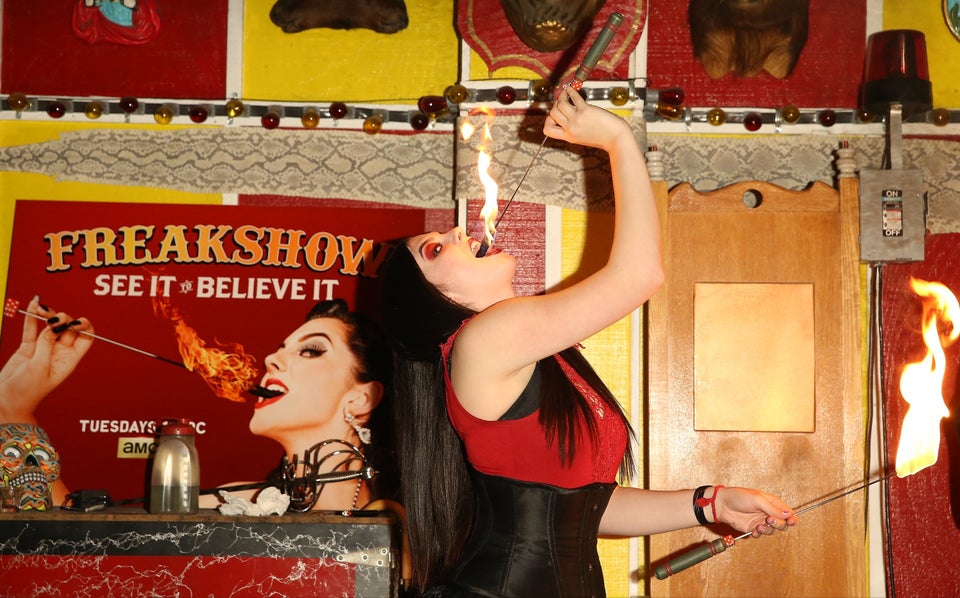 JB Lacroix via Getty Images
Insectavora, World of Wonders Sideshow, 2014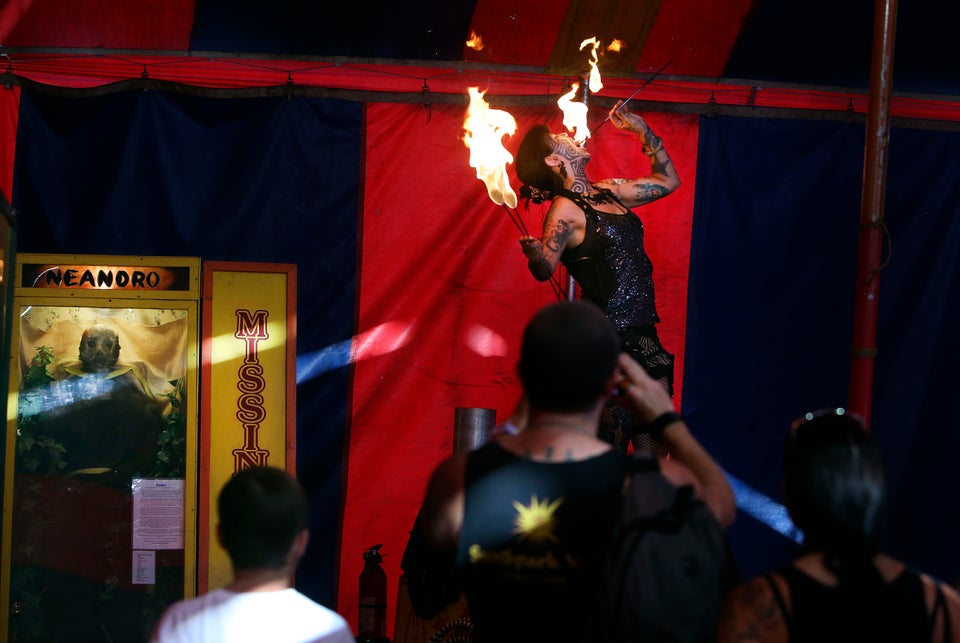 Mel Melcon via Getty Images
Stella the Bearded Lady, World of Wonders Sideshow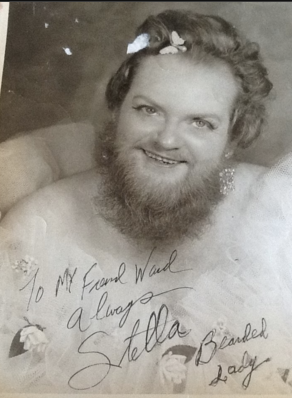 Percilla the Monkey Girl And Emmett The Alligator Skin Man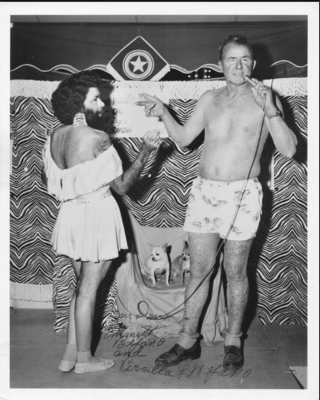 Support HuffPost
The Stakes Have Never Been Higher
Related
Popular in the Community