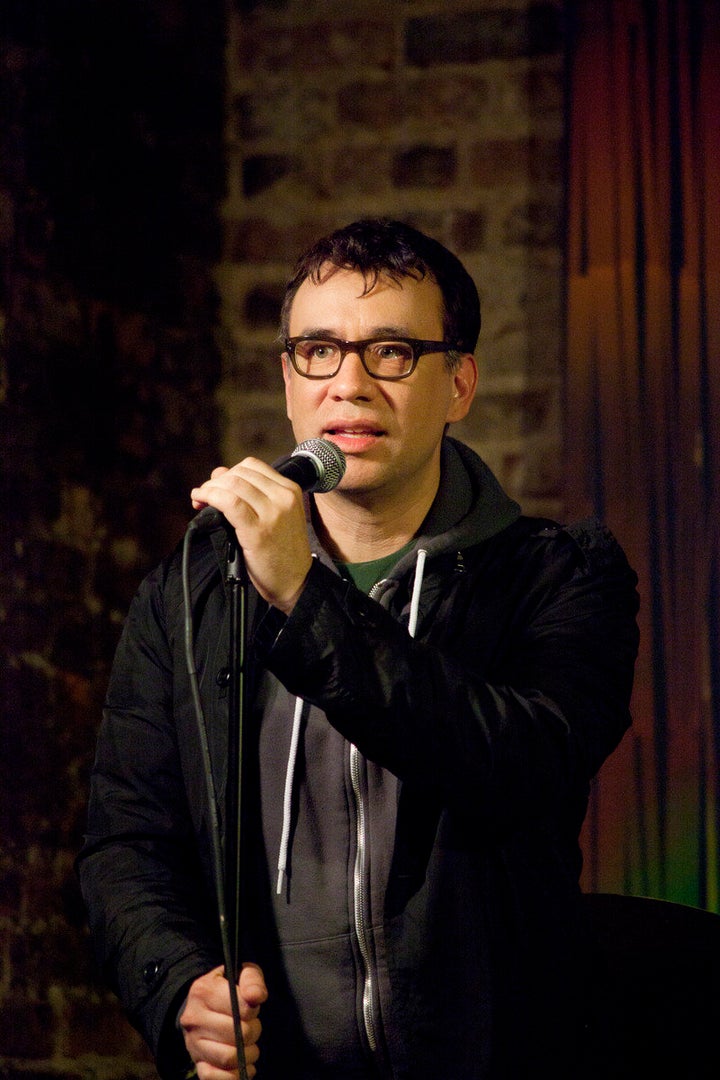 Fred Armisen had some kind words on Monday for fellow "Saturday Night Live" cast members Kristen Wiig, Jason Sudeikis, and Andy Samberg, all of whom have been rumored to be leaving the late night variety show at the end of this season.
In an interview with The Hollywood Reporter, Armisen said he would support their departures if it was time. "I'd be happy for them because they're doing what they want to do," said Armisen. He went on to say of Wiig and Samberg, "They're both smart and intuitive and talented, so we'll always, always be together."
Armisen spoke to THR while attending the opening of "Office" star Jenna Fischer's new film "The Giant Mechanical Man," which also features "Six Feet Under's" Chris Messina, and "Mad Men's" Rich Sommer.
The "SNL" lineup has been a topic of much conversation this season, from the return of the last year's entire cast, to the abrupt departure of featured player Paul Brittain, the rumors circling the futures of Wiig, Samberg, Sudeikis, and the introduction of newest cast member Kate McKinnon.
Kristen Wiig recently spoke about the possibility of moving on during Alec Baldwin's podcast Here's The Thing: "I will say that when I do leave it's not because I'm sick of it and not because I see something better or anything like that. It's just that it's time."
Though nothing has been confirmed, Wiig is certainly in the position to make the leap; she's already an Oscar-nominated screenwriter, thanks to Bridesmaids, and she was recently named one of TIME's 100 Most Influential People.
Check out some of Wiig's best characters below and let us know how you feel about her, Samberg and Sudeikis possibly moving on.
Popular in the Community