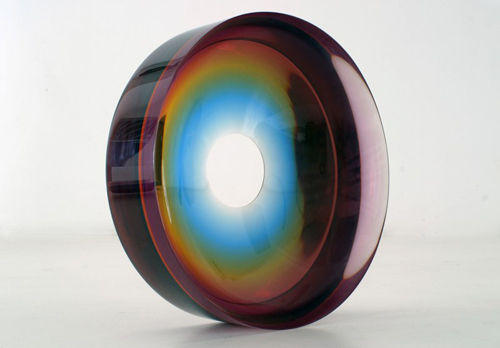 Eversley, Untitled,1970, 20"x20"x5", 3 color-3 layer cast polyester
Fred Eversley's pieces in cast polyester resin, are brilliant because as the artist says, they are "kinetic." The work is all about movement and light, yet they do not move. It's the viewer who walks around the sculpted discs and mini towers that get a myriad of views. The concave and convex shapes make light do crazy things, creating shadows, mirrors, prisms, and twilight panoramas.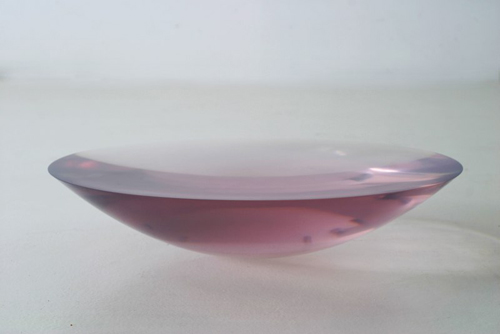 Eversley, Life is Strange Grande, 2009, 22"x22"x6", Cast Polyester
Each piece is a mini environment, a sphere through which to view surroundings in a different way. Statuesque plinths reach upward in elegant lines, basins expand in outward containment, and a half circle mass is akin to a screen with projected transparent arches, rectangles and half moons within it.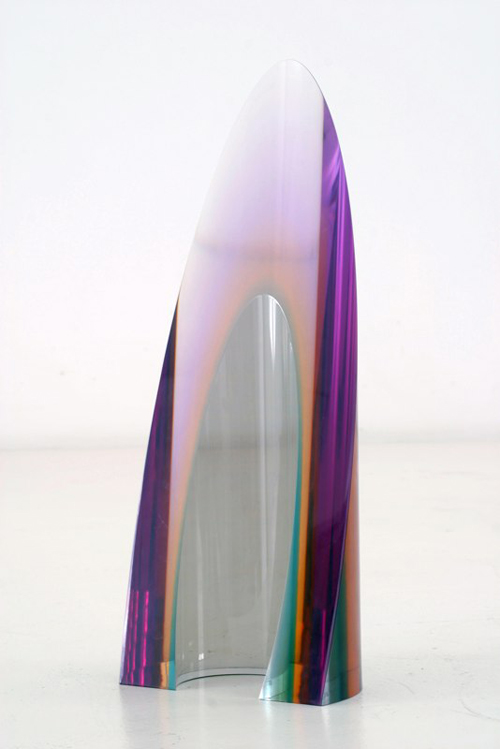 Eversley, Untitled, 1969, 22"x8"x8", 3 Color-3 Layer Cast Polyester
Gallery visitors interact with the works, taking pics of themselves next to and around the openings; you can't help but become a part of the vision created by physical proximity. You can view the work from afar, but it's when you get up close and peer into the translucent color, that you feel like you are peering into mystic creativity itself.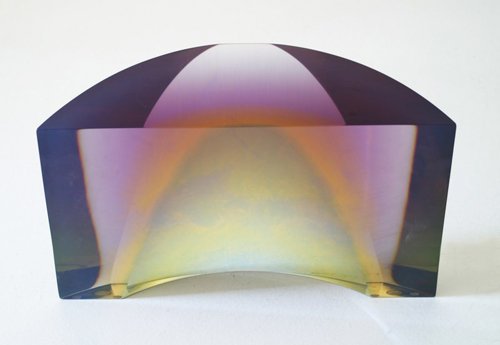 Eversley, Untitled, 1969, 17"x12"x5", 3 Color-3 Layer Cast Polyester
Calling all HuffPost superfans!
Sign up for membership to become a founding member and help shape HuffPost's next chapter