"Drei" is the third segment in photographer Fred Huening's visual trilogy. The earlier portions, "Einer" and "Zwei," followed Huening as he fell in love with his girlfriend and later, more tragically, as the two gave birth to a still born child. The final installment captures life after the birth of his healthy son, documenting the beginning of his family of three.
For those who don't speak German, the series titles translate to "One," "Two" and "Three."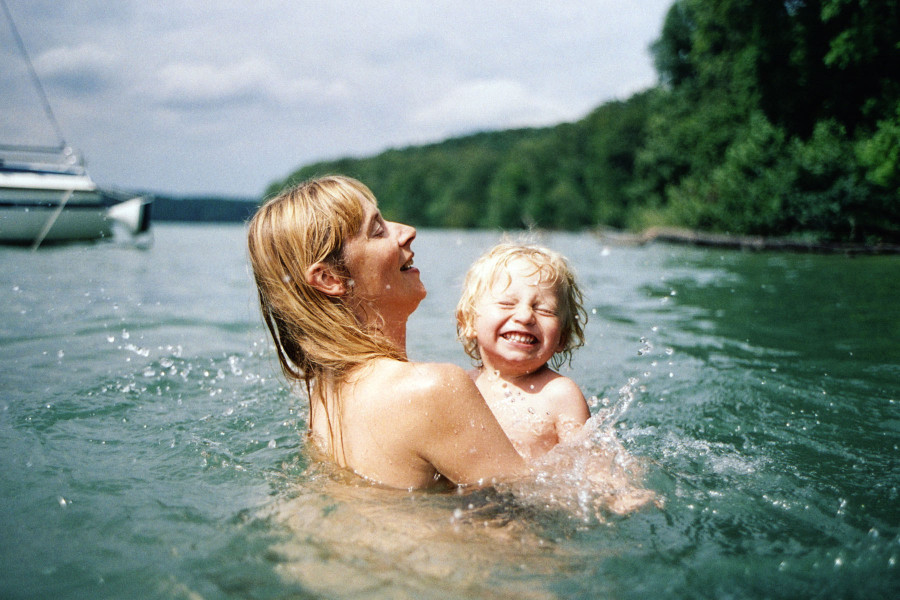 The final chapter in Huening's visual story revolves around "motherhood, motherly love and the mystery of childhood," the artist explained to The Huffington Post. The images chronicle those small yet miraculous early days of parenthood, the magic of every swim, every lunch, every round of dress-up, every nap.
"I hope that the viewer will get a notion of the lost or forgotten mysteries and wonders of childhood," Huening explained. "I want them to feel or react the way I did, when I became a father at the age of almost 40. Before that happened I never planned to have a child. And my memories of my own childhood were lost and hidden in my mind. When I saw my son growing up I rediscovered my own childhood through him and this was magic."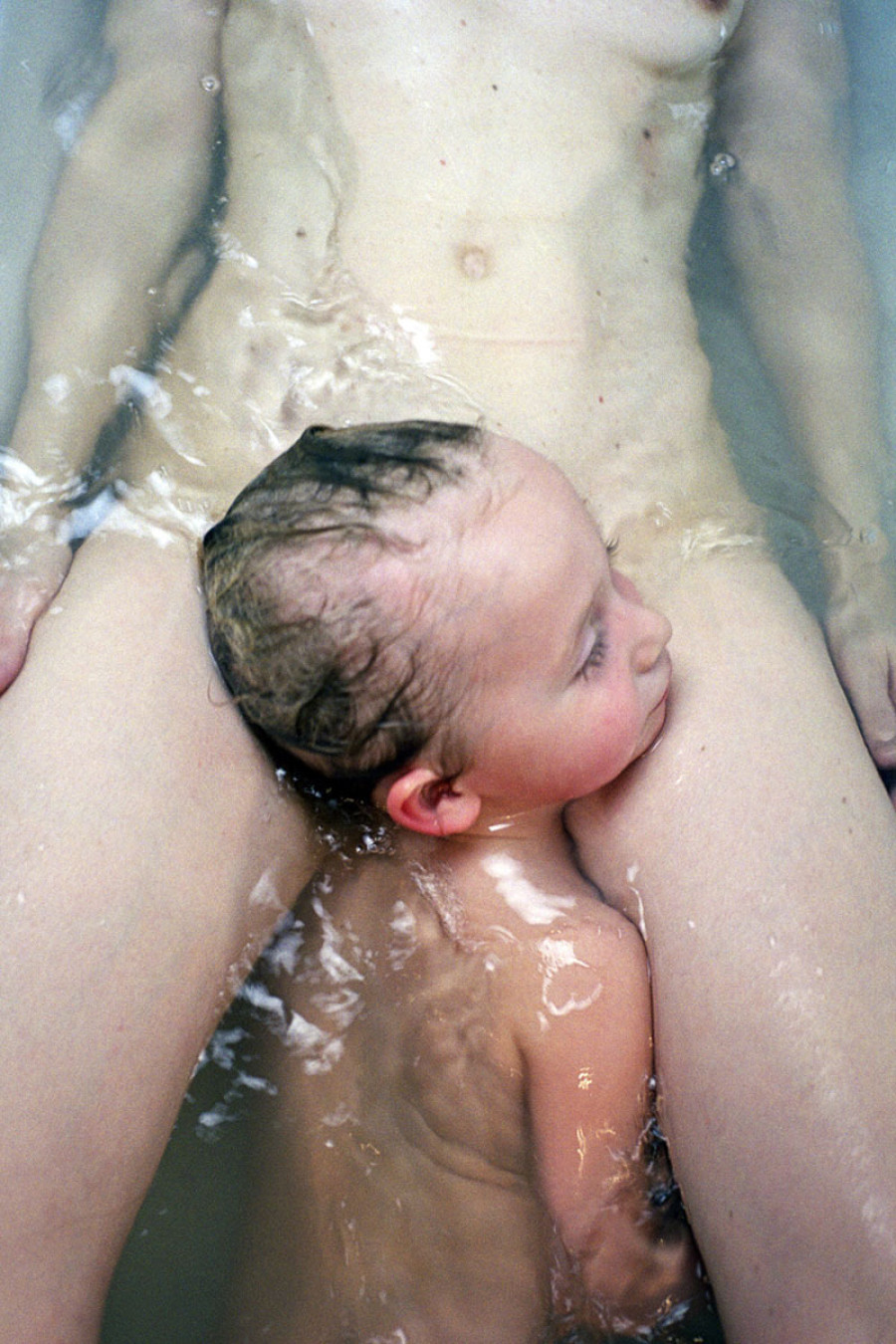 Huening's images aren't, however, purely sentimental and blissful. While some are filled with joy and light, others radiate with ambivalence -- alluding to the family's broken past and changing future. "When my son was born my girlfriend turned from a lover into a mother," Huening explained. "Her love and attention concentrated (of course) on my son. So I felt sometimes like an outsider observing the 'inner circle' of mother and son. I had ambivalent feelings and so I took my camera to express my emotions."
In its entirety, however, Huening's portrait is one of raw and staggering beauty. The intimate depiction of motherhood and family may not depict the entire story, but it surely captures some intimate aspect of reality. "My goal was to say something universal and deeply human," the artist told Lucida Magazine. "But this is not our real-life one-to-one; it's a piece of art."
Calling all HuffPost superfans!
Sign up for membership to become a founding member and help shape HuffPost's next chapter
BEFORE YOU GO
PHOTO GALLERY
Quotes About Motherhood