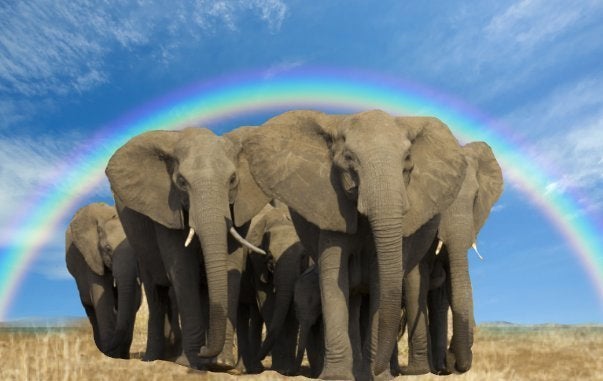 WASHINGTON -- Fred Karger, an openly gay Republican presidential candidate, has won the first round of the discrimination complaint he brought against a leading conservative organization. And in the wake of that victory, he is floating the idea of escalating his fight with the American Conservative Union Foundation to the courts.
In a little noticed ruling last week, the District of Columbia Office of Human Rights denied the ACUF's effort to throw out a complaint alleging that it had discriminated against Karger on the basis of his sexuality. Karger has said he was deprived of a booth and speaking spot at the annual Conservative Political Action Conference, which is a project of the ACUF, because he is gay.
The ACUF tried to have the complaint dismissed, arguing that it doesn't run CPAC -- rather, the related but separate American Conservative Union does -- and has a First Amendment right to chose who speaks at its events. The group also argued that its disagreement with Karger was over his support for gay marriage and not his own sexual orientation. Gustavo Velasquez, the Office of Human Rights' director, rebuffed that argument, and found that "an investigation is warranted" into the causes of Karger's exclusion from CPAC.
"Good news," Karger said in a phone interview, "they stood up to the bullies."
A spokesman for the ACUF did not return a request for comment.
ACUF does have a right to apply for reconsideration, which it is poised to do in the near future. But Elliot Imse, a spokesman for the Office of Human Rights, said it had not yet received such an appeal. Even if one was filed, Imse said, it might not be enough to avoid a formal mediation process. The reconsideration process will take place in the next week or so, if it fails, a formal investigation will be conducted over the subsequent three to four months. If a resolution is not reached, the D.C. Commission on Human Rights could be brought in to determine if there was "probable cause" for Karger's exclusion.
The resulting proceedings could prove uncomfortable for the conservative movement at a time when the debate over gay rights is at the forefront of the public consciousness. Karger is hardly alone when it comes to feeling excluded from the Republican Party because of his sexuality. GOProud, a pro-gay rights conservative group, was also barred from CPAC this year. Its executive director, Jimmy LaSalvia, told The Huffington Post that the group "will cooperate with any government investigation we are asked to participate in."
Karger himself has turned over the evidence he has to the Office of Human Rights. He said he expects that the next step in the process will be mediation, and that he has a list of 10 demands that he wants met before he will drop the complaint.
"I don't want to tip my hat," he said, "but obviously they will have to allow people who are openly gay to participate or sponsor [CPAC] ... I'm not looking for monetary damages but more access and ability to communicate."
Should those demands not be met, he added, he would explore alternate vehicles, including taking the matter to the courts. That would be a much higher bar to clear, as there are several legal precedents allowing groups like ACUF to choose its membership (chief among them Boy Scouts of America et al. v. Dale). With the Republican primary essentially over, however, Karger is in need of a new stage from which to push his message. A highly public legal proceeding could be the answer.
"They will either have to allow people like me who are openly gay to participate," he said, "or they are going to have to move to a state like Virginia that has no anti-discrimination law."
UPDATE: 3:45 p.m. -- An ACU official, requesting anonymity to speak about pending legal matters, sent over the following response:
"We can't get into the details of an ongoing matter, but the notion that the American Conservative Union is required to invite to its key political event a man who proclaims he is to the left of Obama on many issues is absurd on its face. Mr. Karger's publicity stunt is baseless and will fail."
Popular in the Community