 Westboro Baptist Church is famous for its funeral pickets, and now that its founder, Fred Phelps, is on his deathbed, some people have raised the possibility of protesting his funeral. Others urge taking the high road.
However, it seems that there may not be a funeral at all, according to WBC member Margie Phelps, who told Huffington Post editor Nick Wing in February that memorials were not in line with their church policy.
Phelps' estranged son, Nathan, wrote in a Facebook post that his father had been excommunicated from WBC, and was "on the edge of death at Midland Hospice house in Topeka, Kansas."
WBC directed media inquiries to an FAQ page about Phelps that was vague about his current status. In response to the question, "Has Fred Phelps been 'excluded' from membership at Westboro Baptist Church?" they wrote, "Membership issues are private."
WBC says it will continue its activities without change regardless of Phelps' condition.
Related
Before You Go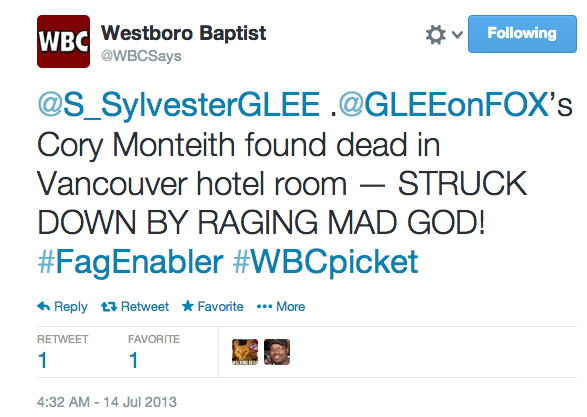 Westboro Baptist Protests
Popular in the Community