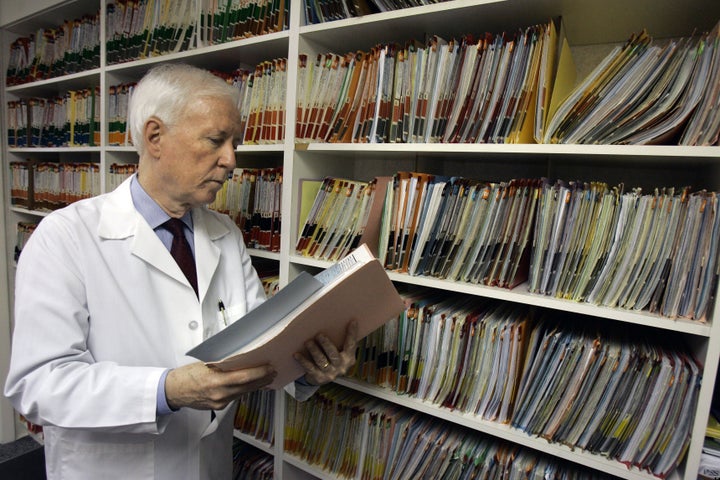 Fred Schulte, a senior reporter for the Huffington Post Investigative Fund, talked with NPR's Scott Simon Saturday morning about the overlooked technology companies that stand to make huge profits in the push to digitize the nation's medical records.
"The government's $45 billion plan to jump-start a national shift to electronic medical records has touched off a gold rush among scores of technology firms - even as many experts question whether the benefits of the products are being oversold," Schulte writes in an article on the digitization of medical records, on the Huffington Post Investigative Fund.
"There's a sort of a gold rush going on," Schulte explained on NPR's Weekend Edition. "Some of the biggest companies in the world--Microsoft, Dell, Google--all of these huge tech companies are very interested in the billions of dollars that is going to derive from health care in cyberspace."
"There are cash registers ringing," Schulte said.
The Huffington Post Investigative Fund's examination of the medical records business is ongoing. Click here to follow the coverage, and listen to the full interview below.
REAL LIFE. REAL NEWS. REAL VOICES.
Help us tell more of the stories that matter from voices that too often remain unheard.