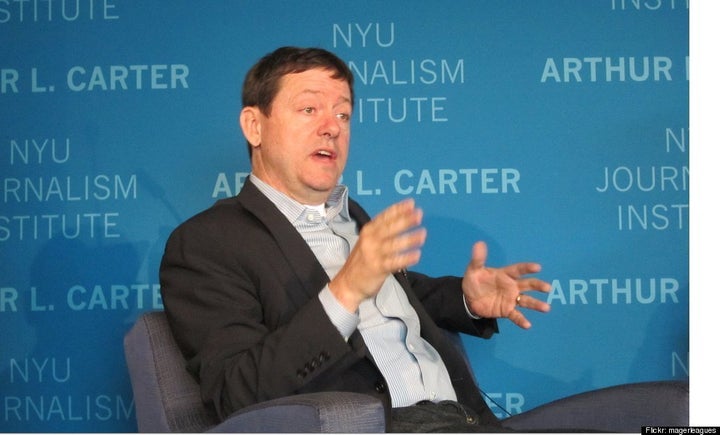 Prominent venture capitalist Fred Wilson, managing partner of Union Square Ventures and an investor in Twitter and Foursquare, among other startups, took the stage Wednesday at the Geo-Loco conference in San Francisco.
"Facebook is a photo-sharing site, really. Maybe with some chat attached to it," Wilson said of the social network, which celebrated its 500 millionth user on Wednesday.
He took a moment to recognize Facebook as a "juggernaut," but went on to say he doubts the significance of its Open Graph API, introduced in March 2010. "Everybody's got a social graph," he said. "Every large-scale web app has a social graph. I don't think Facebook's social graph is anything to be scared of."
Wilson was critical of Yahoo for partnering with Facebook and integrating the Facebook News Feed onto the Yahoo homepage. Wilson called the move a "capitulation" and a "shame." He also joked that Google should purchase Facebook, adding that, in his opinion, Google hasn't done anything "truly transformative for the Web" since GMail.
Wilson described Apple as "evil," a remark that sparked considerable buzz (although, as Robert Scoble tweeted and the video below shows, at the time, the crowd "erupted in applause and laughter.") "They believe they know what's best for you and me, and I think that's evil," he explained. Gigaom adds that Wilson said he "worries that Apple owns the mobile app marketplace and the minds of mobile developers." Wilson also called Microsoft a "dinosaur."
Wilson later clarified the tone of his remarks. "I do believe, at least in some way, in everything I said. But please understand that I was consciously trying to be on the edge," he told VentureBeat.
He also spoke about the current state of venture capitalism, Twitter, Gowalla, and Foursquare. Read more about his remarks
.
WATCH:
Popular in the Community