Freddie Gray sustained a single "high-energy injury" while in custody of Baltimore Police Department officers, The Baltimore Sun reports, citing Gray's autopsy report.
Gray, 25, died April 19 as the result of a severe spinal injury that occurred when he was taken into police custody a week earlier. Prosecutors say Gray was taken on a "rough ride" in the back of police van, where he was handcuffed and not secured by a seatbelt. The injury was likely caused by the van decelerating quickly, according to the Sun.
State medical examiners determined that Gray's death "fit the medical and legal definition of an accident," but nonetheless ruled it a homicide due to police failure to follow safety procedures "through acts of omission," according to the Sun.
Gray was arrested after reportedly making eye contact with police and fleeing without provocation, according to NPR. Police claimed Gray had an illegal switchblade knife on him when he was apprehended. However, Baltimore chief prosecutor Marilyn Mosby said the knife was not a switchblade, meaning it was legal under Maryland law and the police illegally arrested Gray.
In the wake of Gray's death, hundreds protested in Baltimore to demand police accountability and demonstrate against yet another instance of police violence.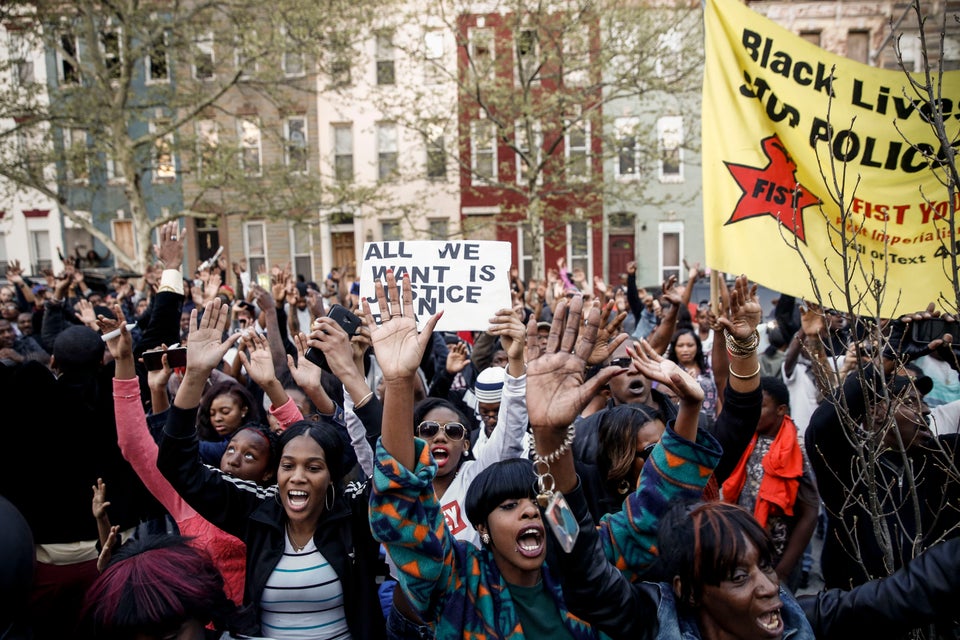 'Justice For Freddie Gray' Protests