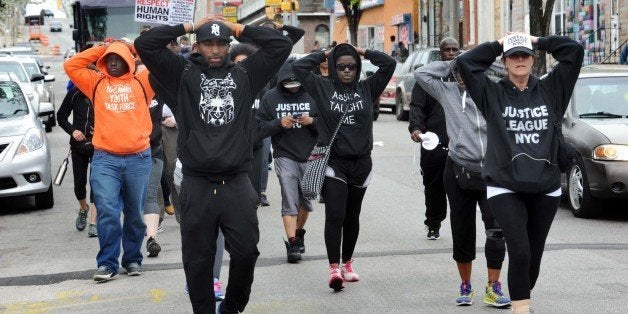 The city of Baltimore promised a fair and thorough investigation, but the family of a man who died after he was injured in police custody doesn't buy it.
Freddie Gray, 25, of Baltimore, died Sunday at a hospital, a week after he was hurt following an arrest. A timeline released earlier in the week by police said Gray was taken by a van from the scene to a station, where an ambulance was called to treat him and take him to the University of Maryland R Adams Cowley Shock Trauma Center. Civilian video showed him being loaded into the van, but did not show the entire encounter.
After city officials promised transparency and accountability as they look into how Gray sustained the fatal injuries, the family's lawyer said he's not holding his breath.
"We have no confidence that the city or the police department is going to fairly and objectively investigate this case," attorney Billy Murphy said, according to NBC News. "We have no confidence that this investigation will reveal the truth."
At a press conference, Murphy said that Gray's spine was "virtually severed."
"What we know is that while in police custody for committing no crime, for which they had no justification for making an arrest except that there was a black man running, his spine was virtually severed, 80 percent severed in the neck area, and he died of those injuries," Murphy said.
It's still unclear why police stopped Gray. The city also declined to reveal the race of the officers involved in Gray's arrest.