Protestors and police clashed on Thursday evening in Baltimore, Maryland as hundreds marched in support of Freddie Gray, a 25-year-old black man who died after being injured in police custody on Sunday. Gray's death has sparked days of protests which have only intensified as two protestors were arrested for disorderly conduct and destroying property.
Some protestors reportedly threw water bottles and other objects at cops along their route from City Hall to Inner Harbor, culminating in a standoff behind barricades at the Western District police station.
Thursday's arrests come a day after the president of the Baltimore police union compared protests to a "lynch mob." In a statement to the Baltimore Sun, Gene Ryan said: "The images seen on television look and sound much like a lynch mob in that they are calling for the immediate imprisonment of these officers without them ever receiving the due process that is the Constitutional right of every citizen, including law enforcement officers." Ryan later clarified his comments, adding, "maybe I need to reword that."
An autopsy released earlier this week showed that Gray died of a spine injury sustained after being taken into police custody on April 12. Six officers have been suspended, but local civil rights leaders and Gray's family say they have no confidence in the police's investigation into Gray's death. The U.S. Southern Christian Leadership Conference announced they will conduct an independent probe. The Department of Justice will also investigate if police violated Gray's civil rights.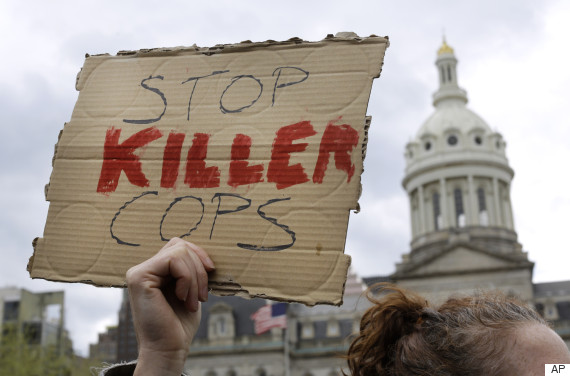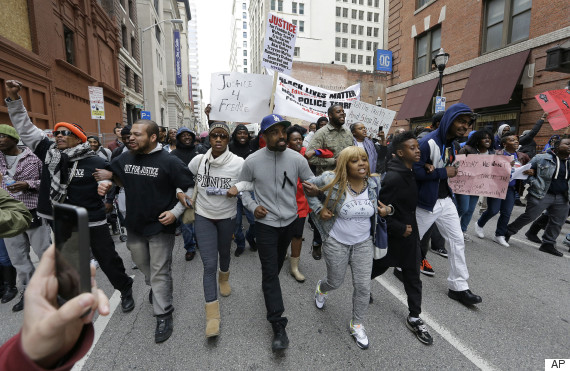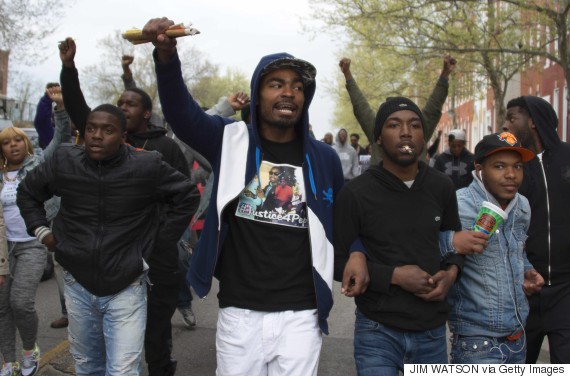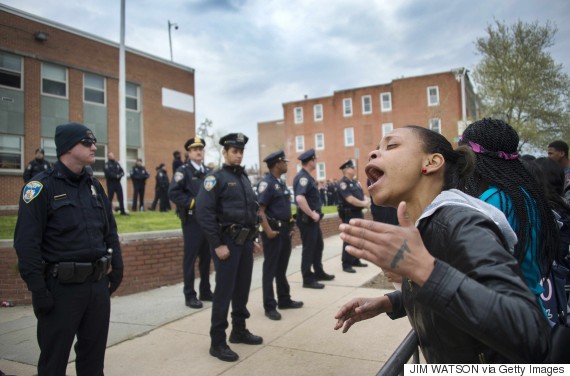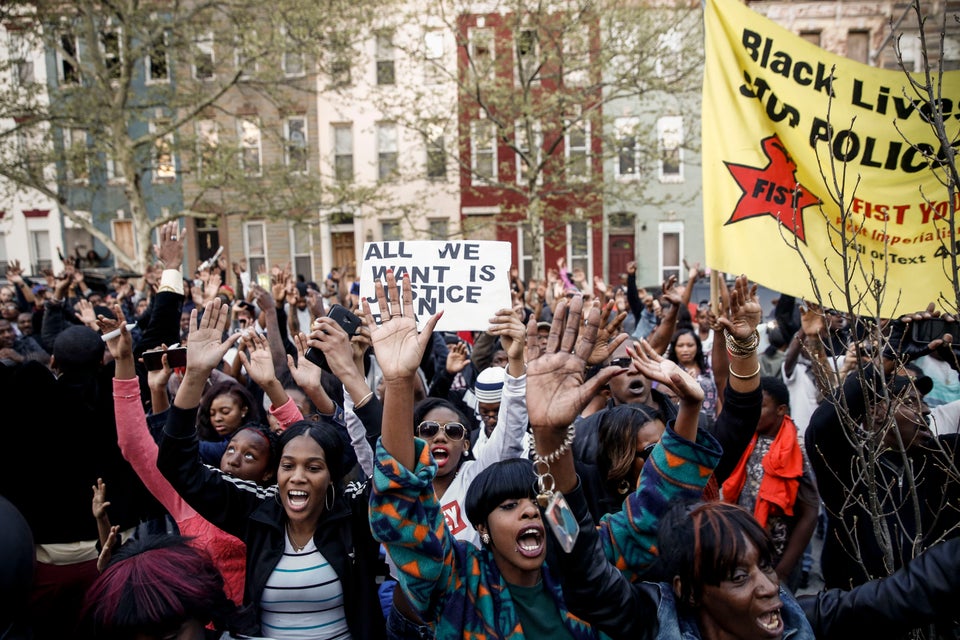 'Justice For Freddie Gray' Protests